Pythagoras Academy Students Return to School with Additional Safety Measures
By Michael Bouchard
Halfway through the year of 2020, the epidemic is spreading and everyone is living a masked life. The epidemic has made us realize that it is those calm, peaceful and quiet lives that are worth cherishing and loving. All the good things came in the early June, when our school finally resumed and the students came back to school happily. Around 30 PA students began returning to school three days a week from June 1.The Ministry has advised that K to Gr. 5 students attend school 50% of the time and Gr. 6 and above Students attend 20% of the time.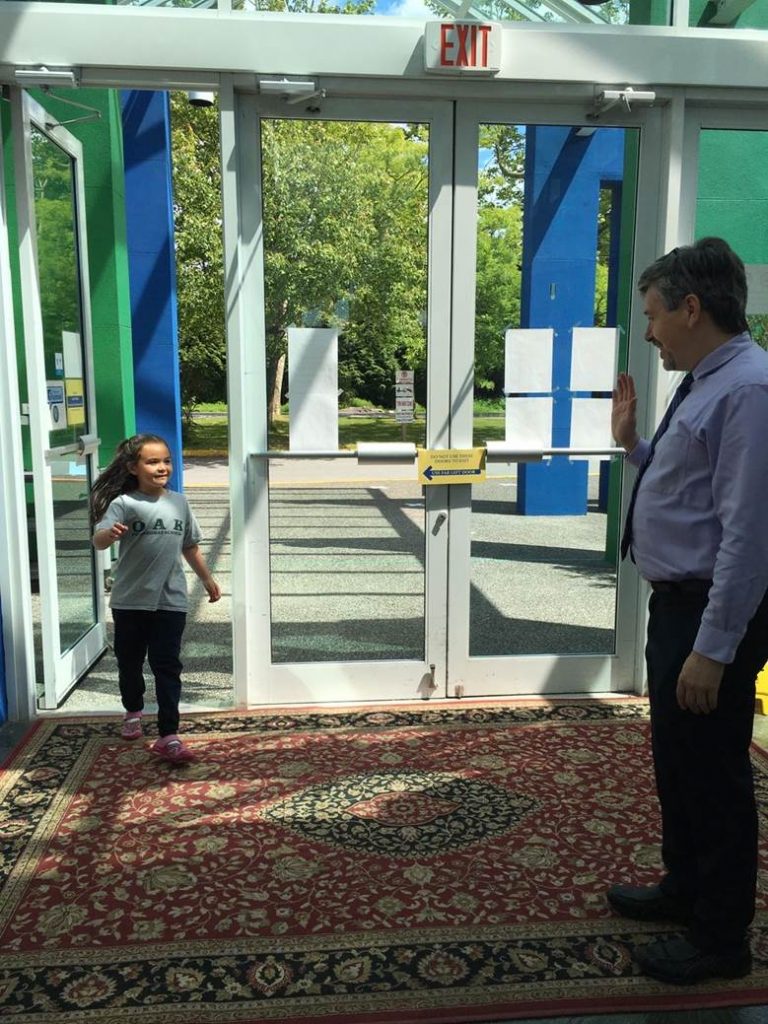 PA staff welcome students back to the school with a warm welcome and have a detailed safety plan in place with comprehensive safety measures to ensure the health and safety of students and staff.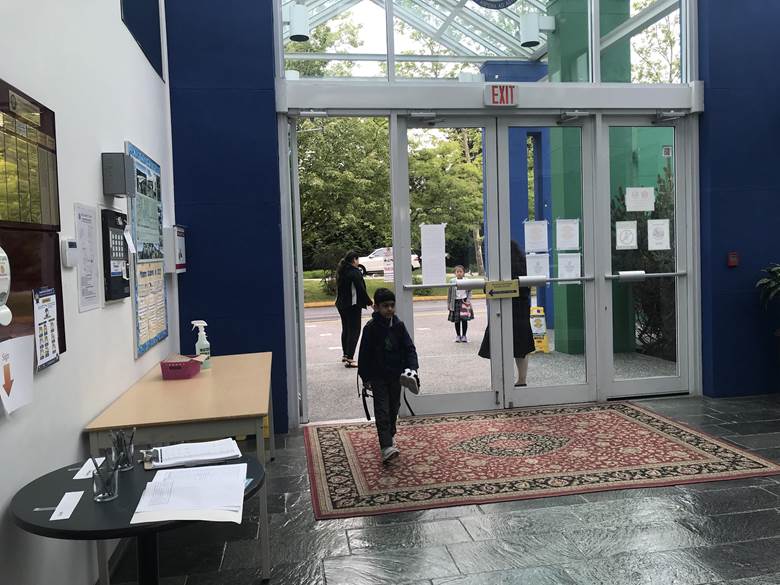 Please follow our camera to explore PA student's first week of returning school:
Shot 1: In order to prevent people from gathering, the school constituted a staggered schedule for being at school in the morning and end of school time, with students from grades entering the classroom at different times. A simple greeting from teachers and classmates on the first day back to school: Hi, how are you? But they express each other's complicated feelings. The everyday routine from before becomes precious now.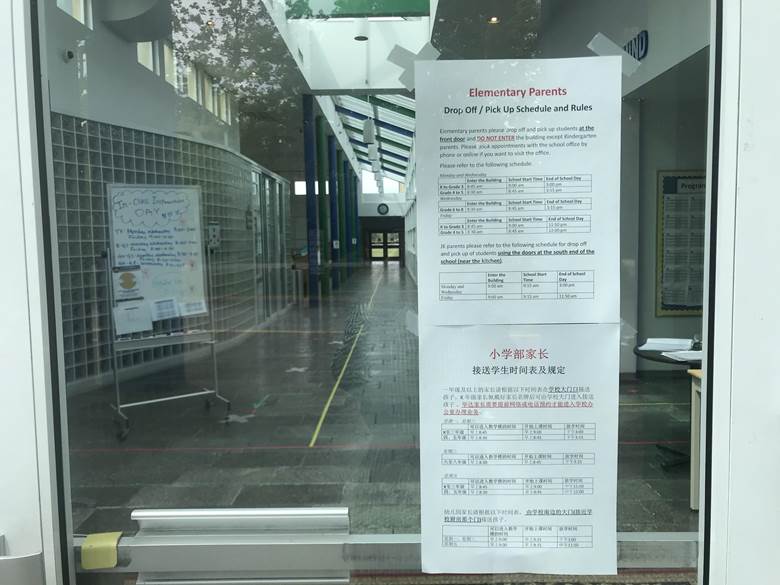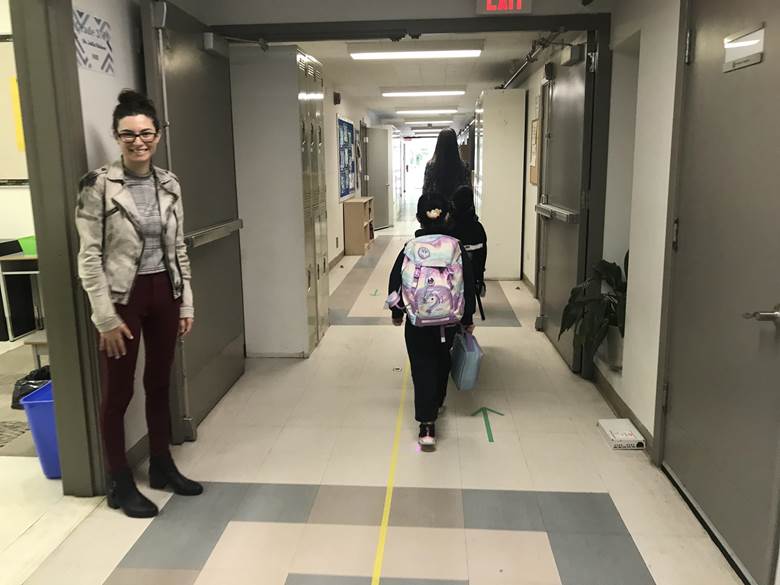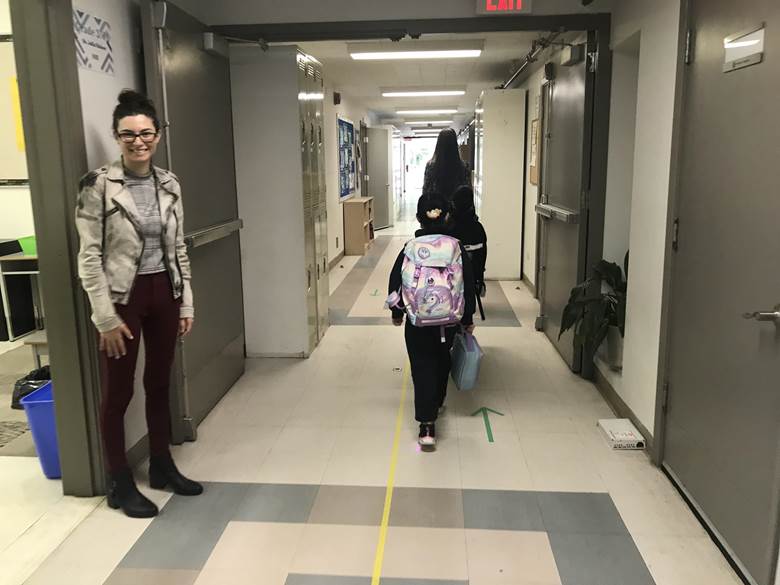 Shot 2: Two meters of social distance and colored arrows in the hallway to protect the children.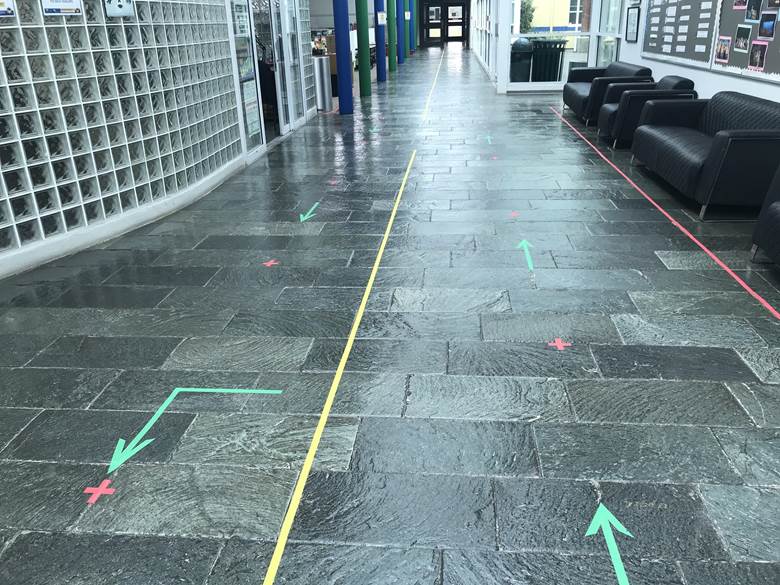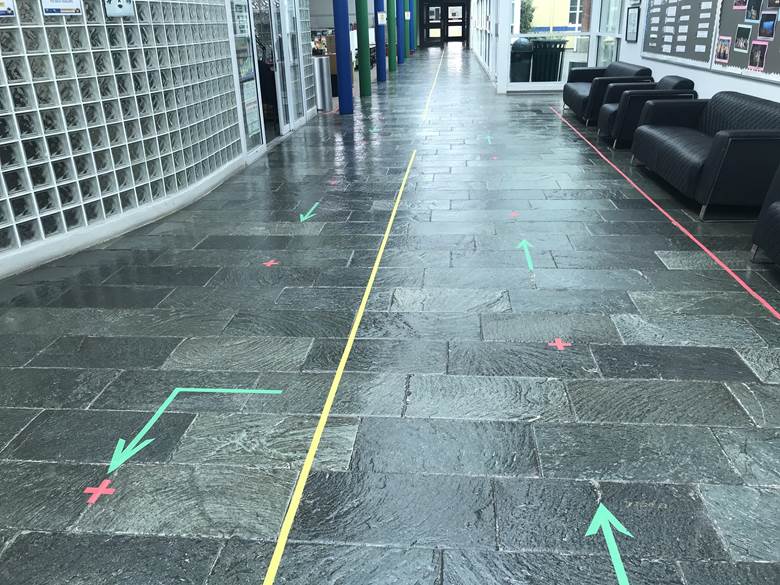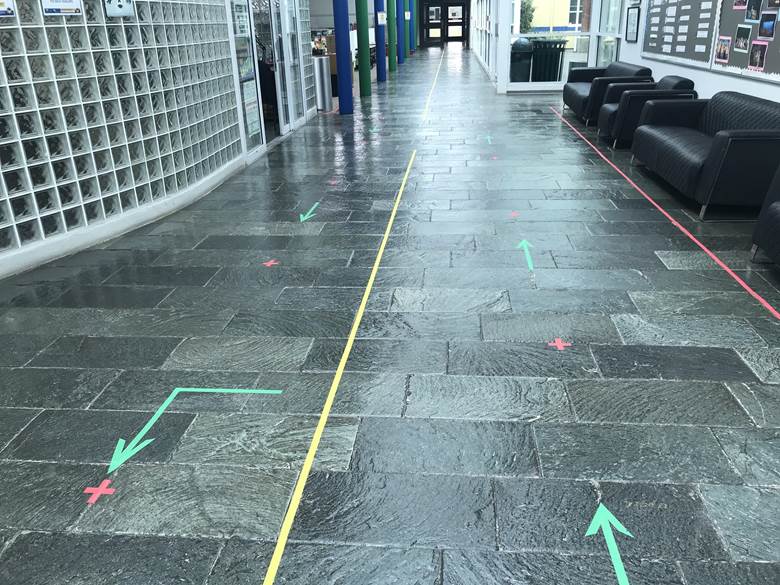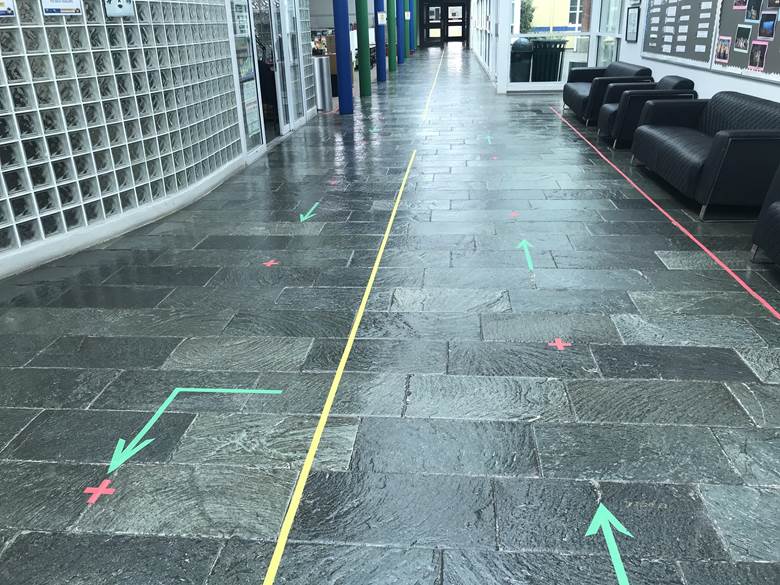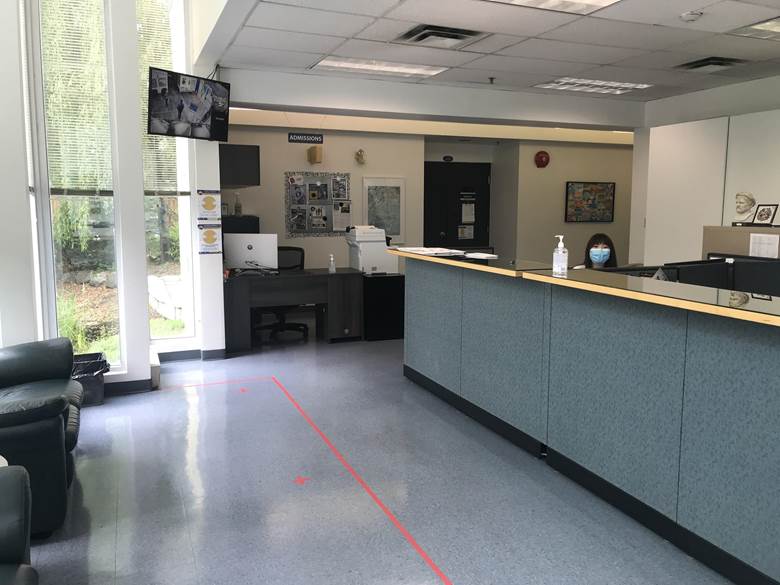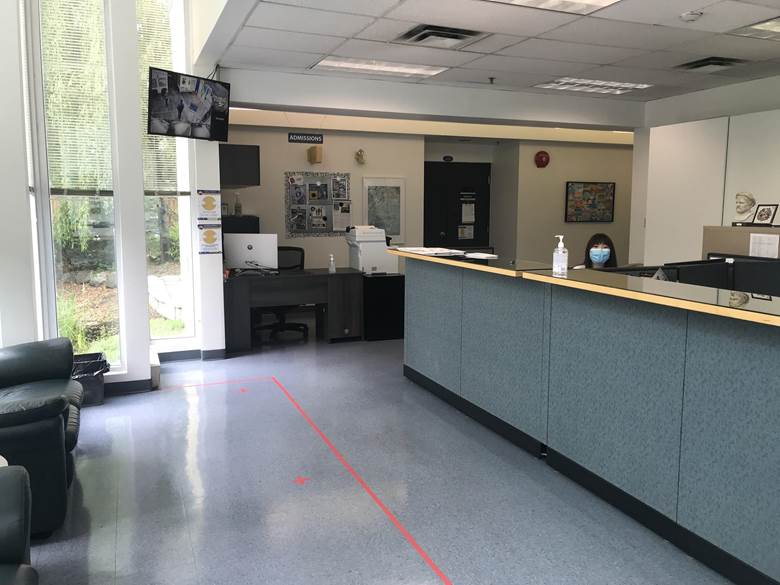 The formerly bustling school gates are now marked with signs to keep a social distance. Parents are unable to shake hands and chat like they used to, but they understand that it's all for the safety of their children. Waves and nods and smiles still convey a strong sense of friendship between families.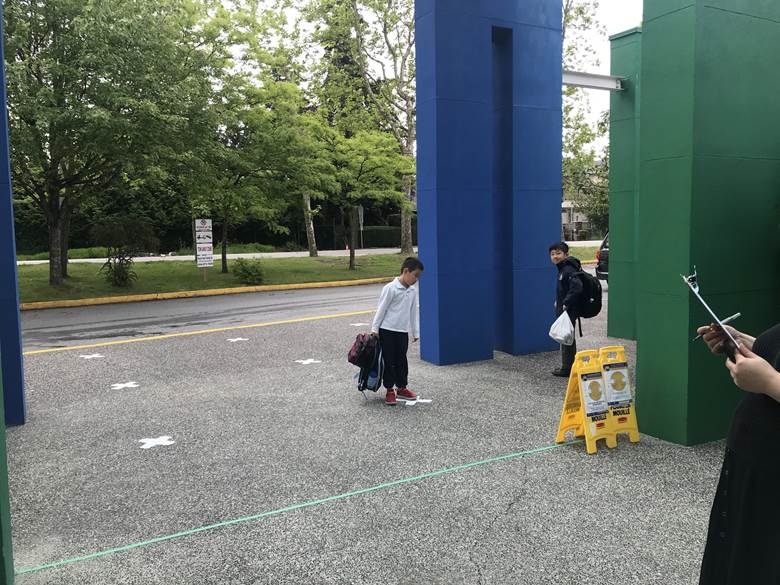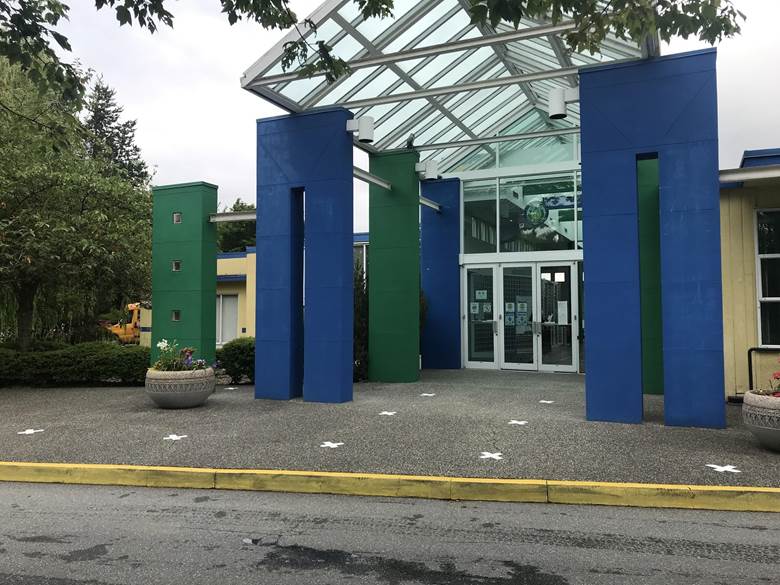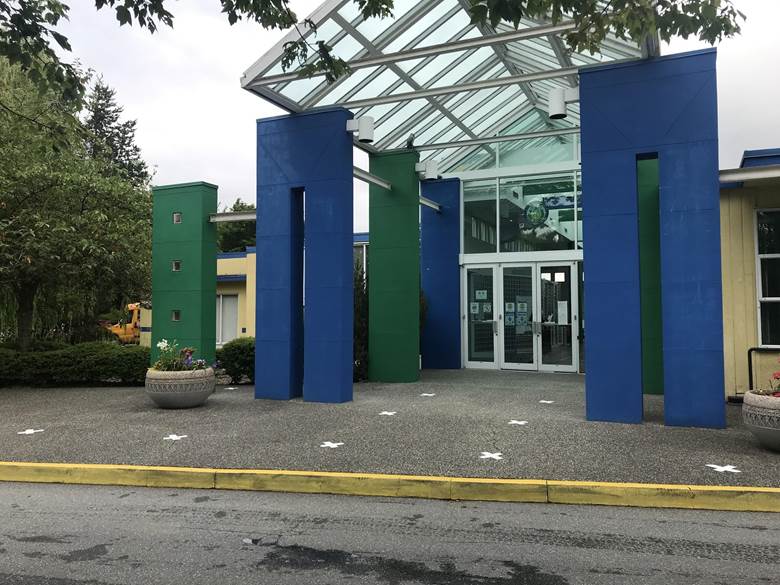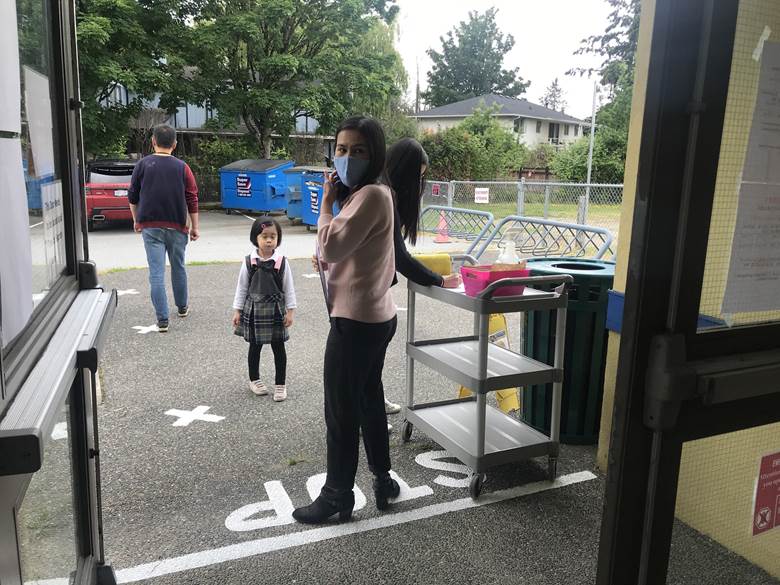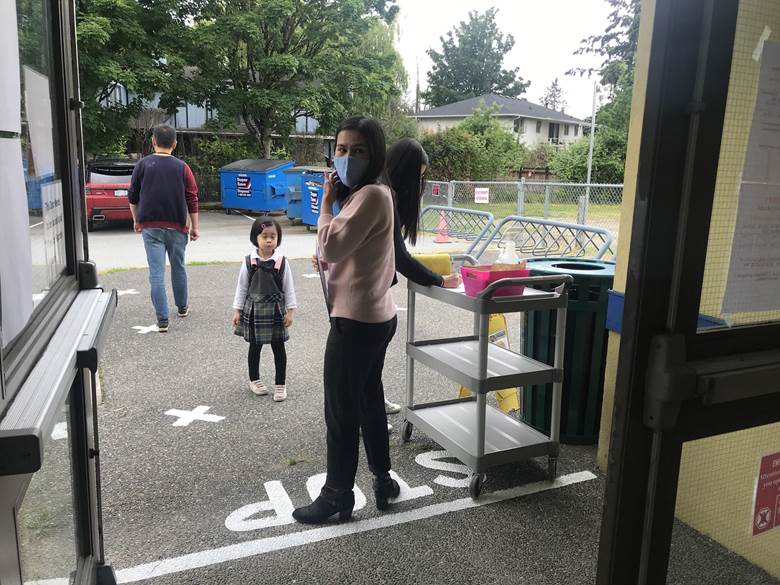 Shot 4: Flyers are posted all over campus with constant reminders to keep your distance, wash your hands frequently and to enter the building only if you are free of symptoms of illness.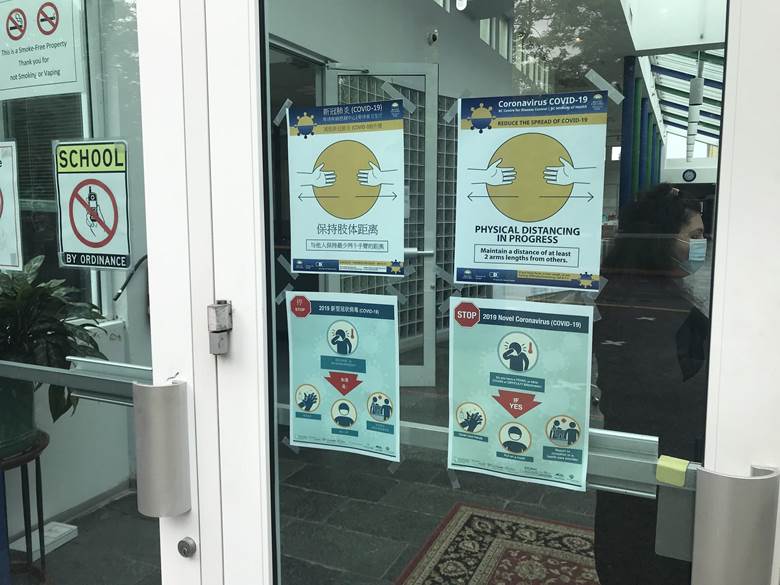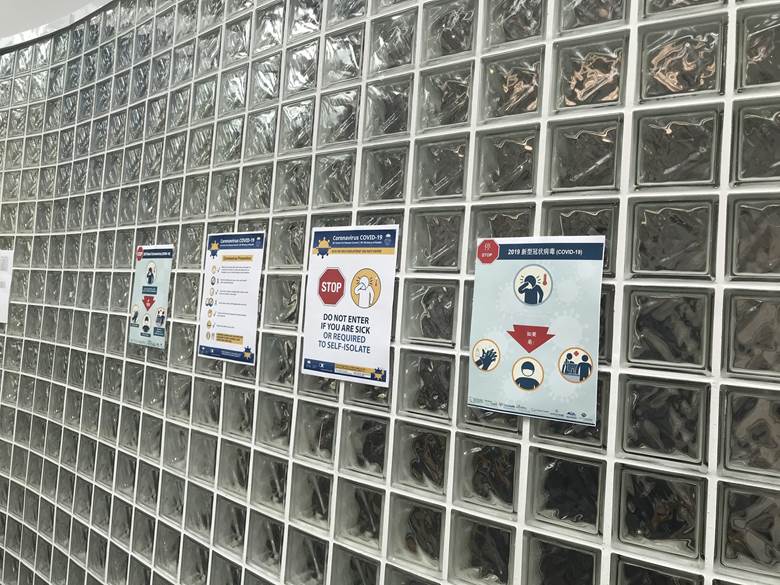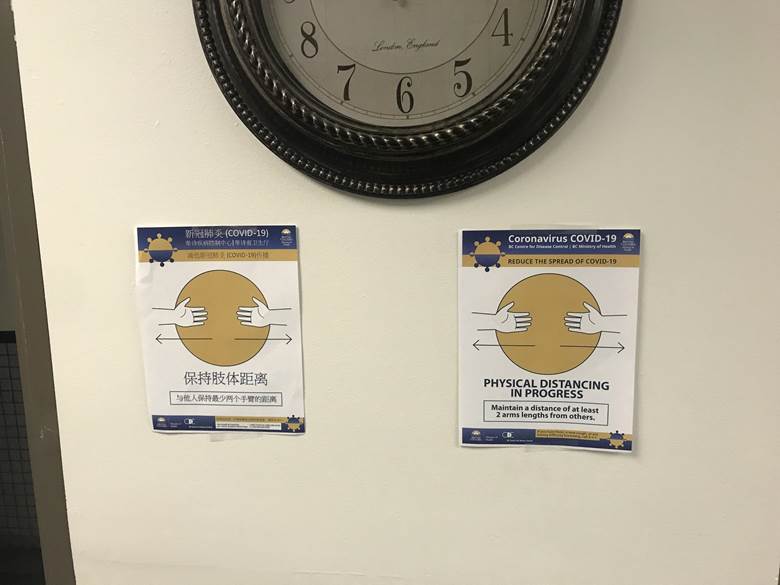 Shot 5: Every classroom and office is equipped with a full set of hygiene kits including: disinfectant spray, disinfectant hand sanitizer, gloves, masks,… Paper towels, etc. Stay away Virus!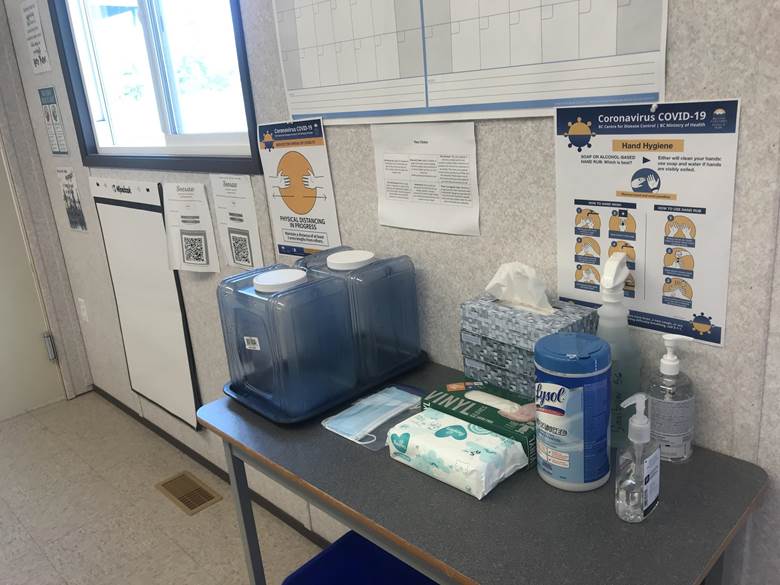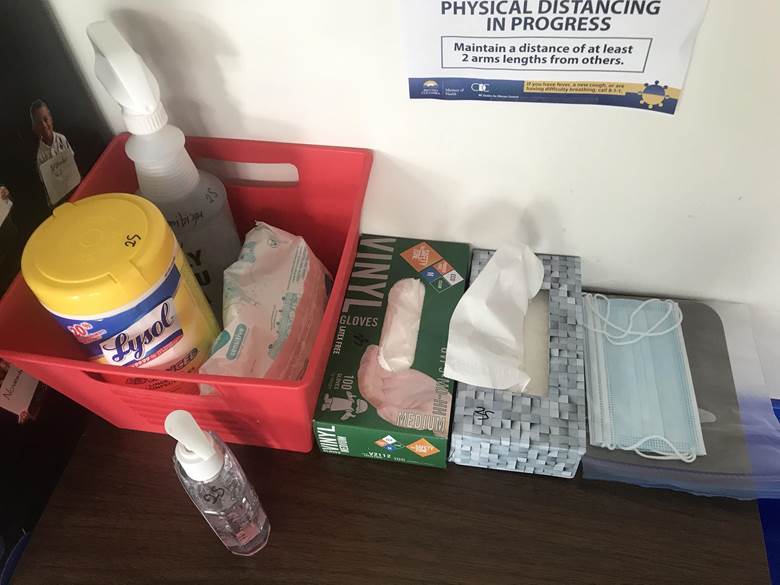 Shot 6: Controlling the number of students in the classroom, desks are separated to ensure social distance. The students are not having the usual teamwork of cross-talk and hand-holding, but there is still no shortage of laughter in the classroom. A classroom and a desk are always a paradise and a clean slate.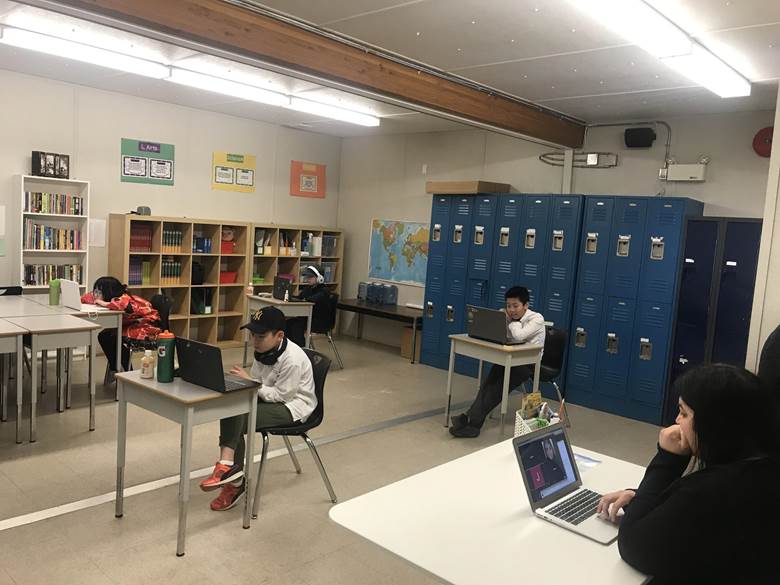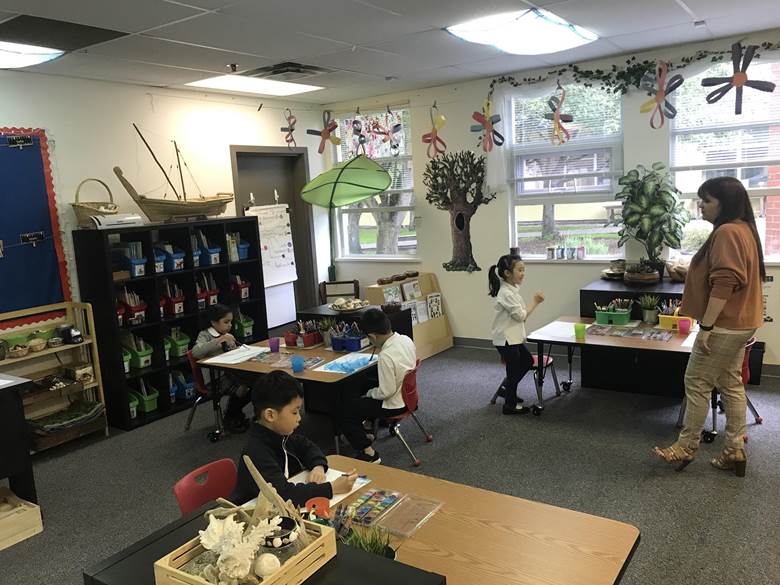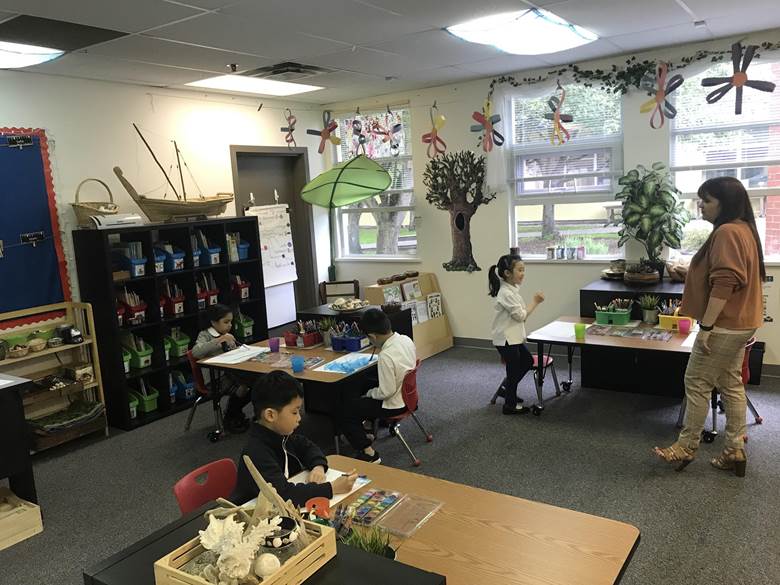 Shot 7: The school has prepared personal school supplies for each student.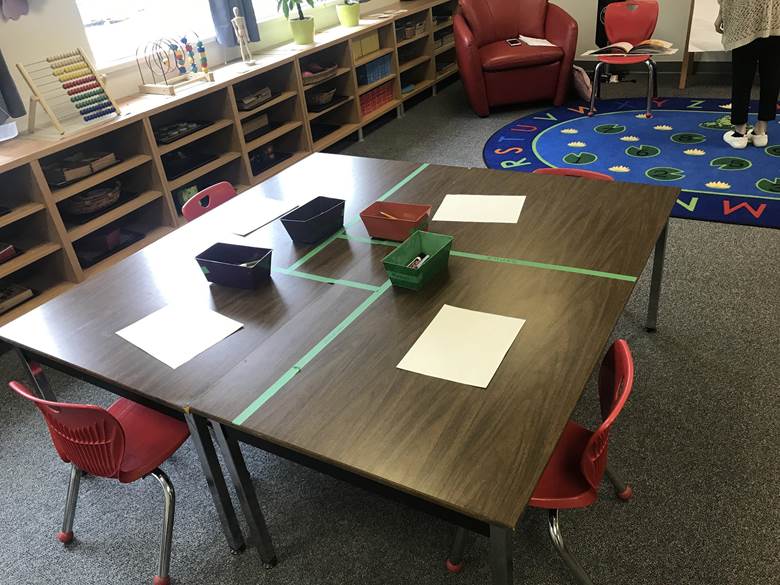 Shot 8: The teacher will often remind students to keep their distance in the classroom, hallways, and playground and to wash their hands frequently.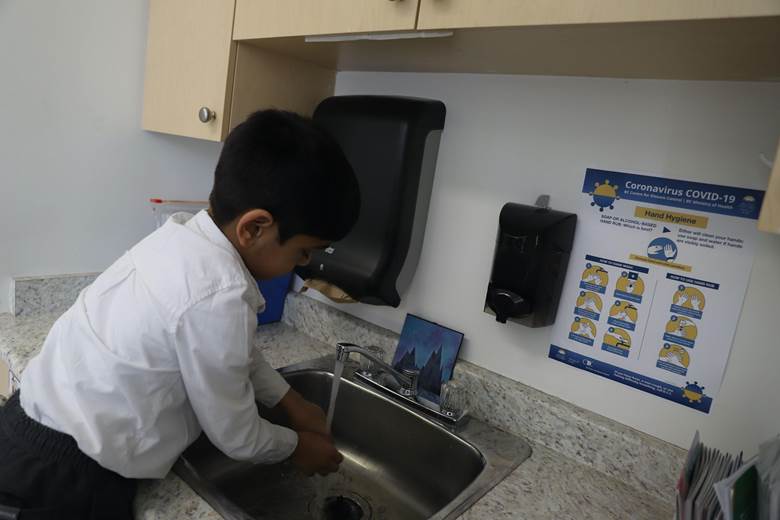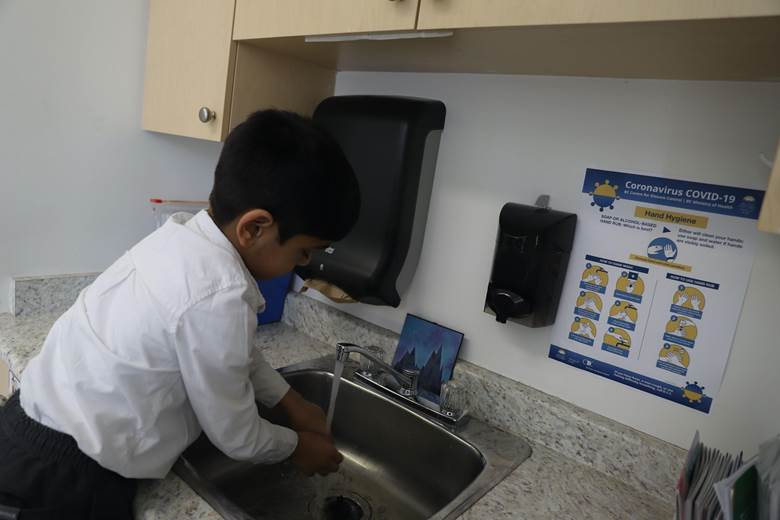 Shot 9: Teachers are doing a great job of supervising students in the play areas and reminding them to play safe.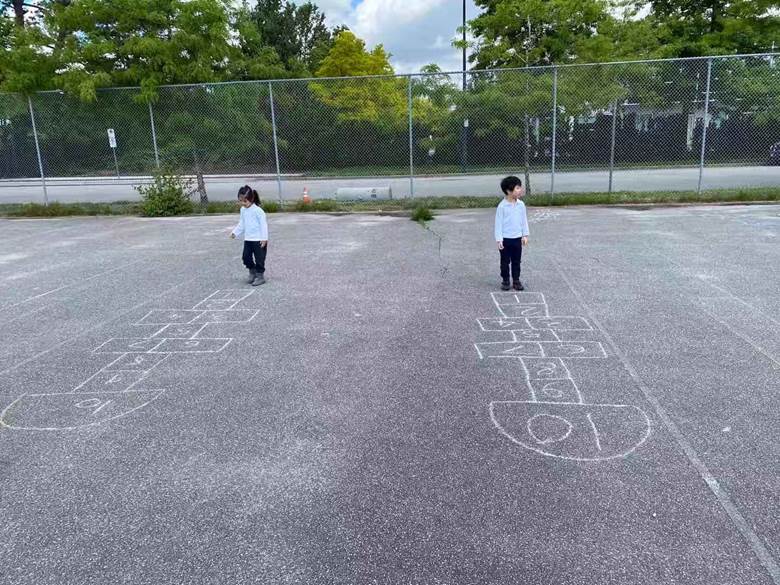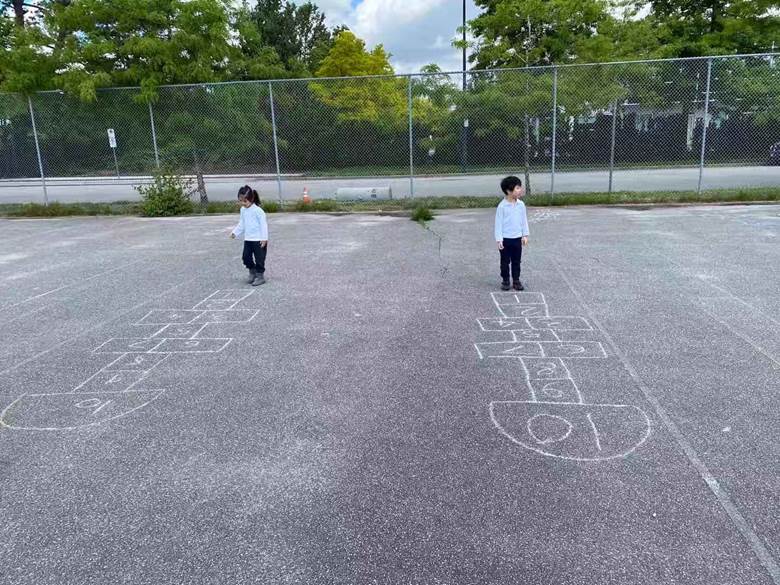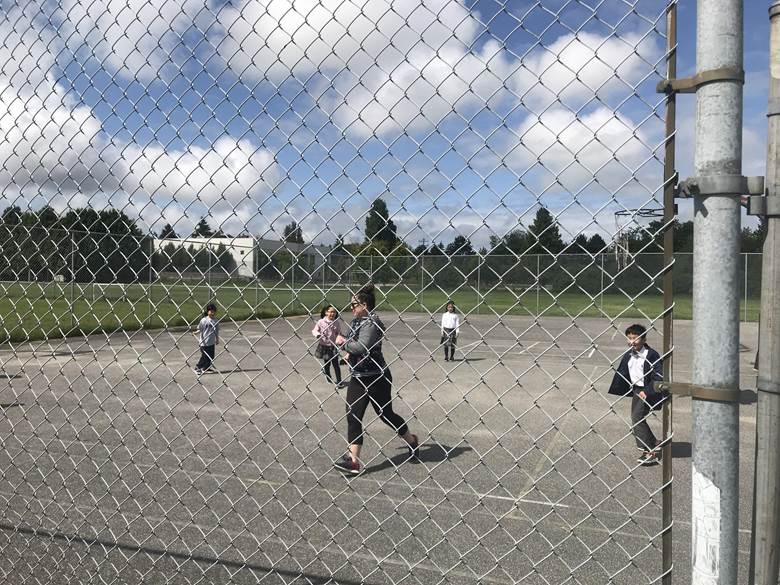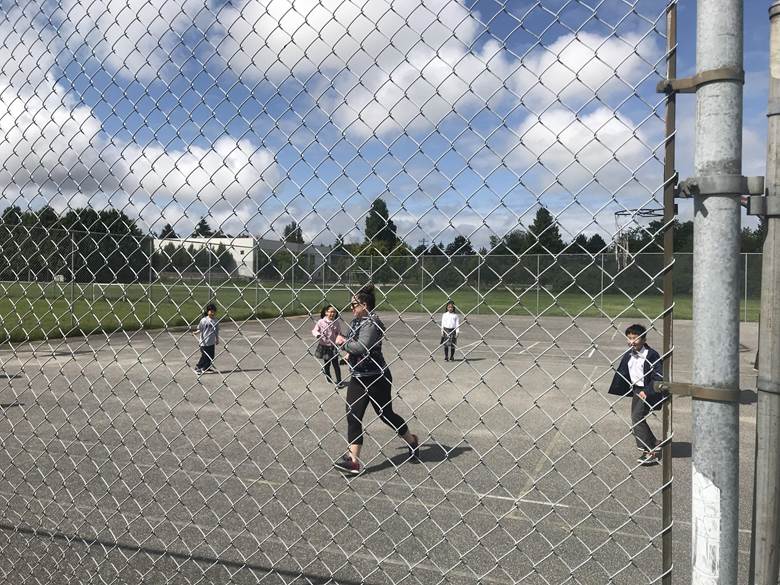 Shot 10: The custodians disinfect the "high touch" areas of the school two or more times per day. At the end of the day, they also do a full cleaning of the school. Our school is spotless, the windows are clean and viruses have no place to hide!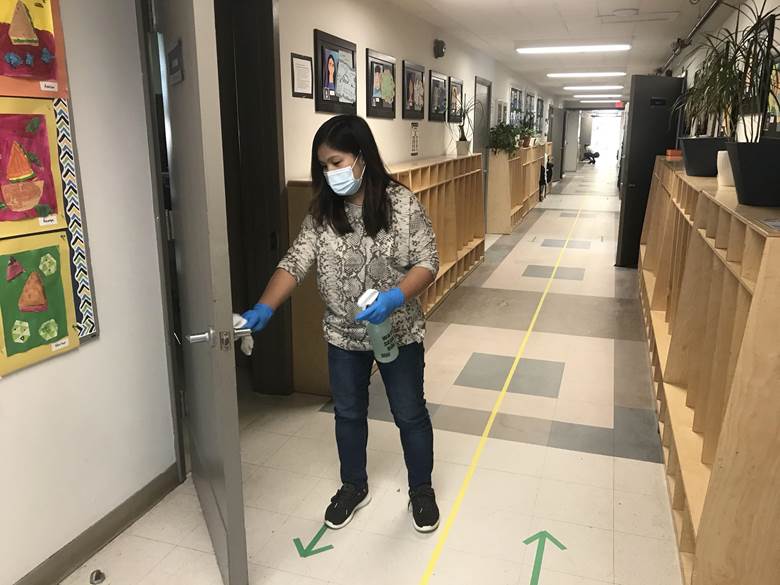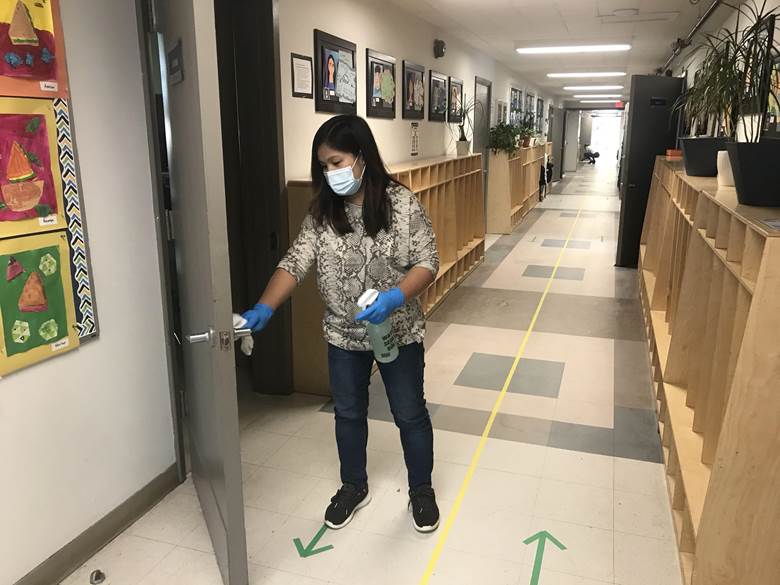 We are pleased with the safety measures we have put in place while returning to part-time, in-class instruction. We look forward to welcoming everyone back to school. We appreciate how well BC residents have followed safety guidelines. The number of new cases is consistently dropping and this makes a full return to school more likely as all positive provincial decisions in terms of a full return to in-class instruction will be based on lower case numbers.
We are demonstrating that we can consistently implement safe practices at school. I am particularly proud of how all PA staff have performed their safety duties. I am also proud of the role that families and students have played in increasing school safety (washing hands before coming to school, staying home when ill).
We are a strong, collaborative and vibrant community!