Musical Theatre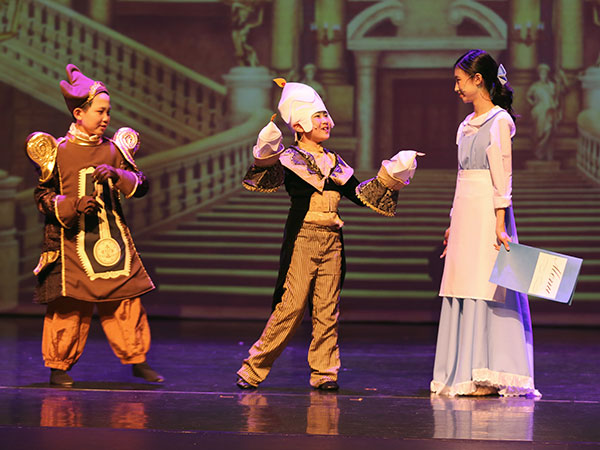 At Pythagoras Academy, the students are fortunate enough to study "Musical Theatre" as a specialist subject and have two scheduled classes a week. The students develop their skills in singing, dance and drama and showcase their understanding through the annual Winter Concerts, garden parties and the whole school musical production, with the latter being performed at a local 550 seat theatre. As a discipline, "Musical Theatre" offers measurable, educational and social benefits and staff see that students who participate in the arts have higher levels of achievement across the curriculum. As a school, Pythagoras Academy has produced three whole school musical productions in the past (Beauty and the Beast Jr, Peter Pan Jr and Oliver!) and we are currently working on our upcoming show "Mary Poppins Jr" set to hit the stage in March 2020. Musical productions enrich students' lives by offering them an opportunity to build friendships, understand the importance of responsibility and allow students to create special memories that they will cherish forever.
2022/23 Matilda the Musical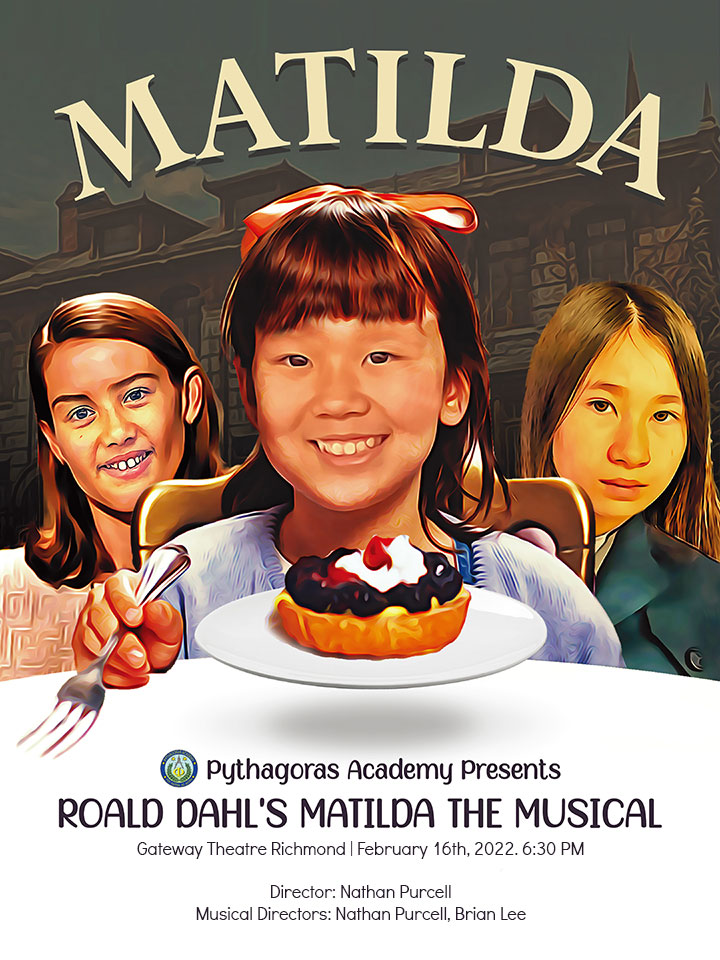 Pythagoras Academy students took the stage by storm with their extraordinary production of the timeless musical Matilda. From start to finish, the students and staff poured their hearts and talents into creating a show that left the audience in awe. The stage was transformed into the whimsical world of Crunchem Hall School, complete with colourful sets and awe-inspiring props. With each note sung and every dance move executed flawlessly, the young performers transported the audience into Matilda's extraordinary world. The story of a brave and brilliant young girl overcoming adversity through the power of knowledge and imagination resonated deeply with everyone in attendance. From heartwarming musical numbers to exhilarating dance routines, this production of Matilda showcased the incredible talents and dedication of staff and students alike. It was an unforgettable evening that reminded us all of the power of resilience, friendship and the belief that anything is possible!
2021/22 High School Musical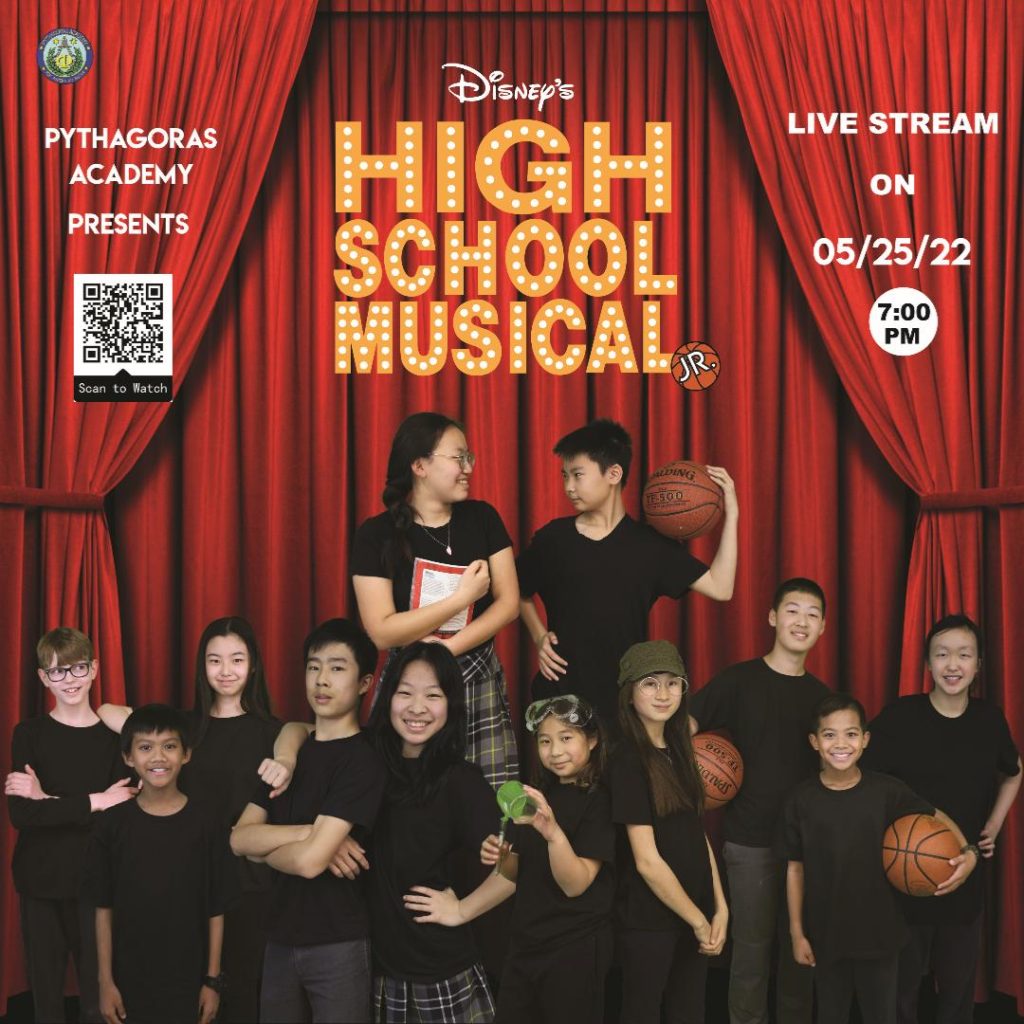 Pythagoras Academy's annual high-quality musical theatre production delighted audiences once again with their performance of High School Musical. The talented students and dedicated staff worked tirelessly to bring this beloved Disney production to life. The school's auditorium was transformed into East High School, with vibrant sets, dazzling costumes and impressive choreography. Family and friends eagerly watched the show online through a live link, anticipating the long awaited show. The young performers captured the spirit of friendship, love, and self-discovery through their exceptional singing and dancing, leaving the audience in awe. This modern-day musical extravaganza reminded everyone of the enduring power of dreams and the joy of embracing one's true passions.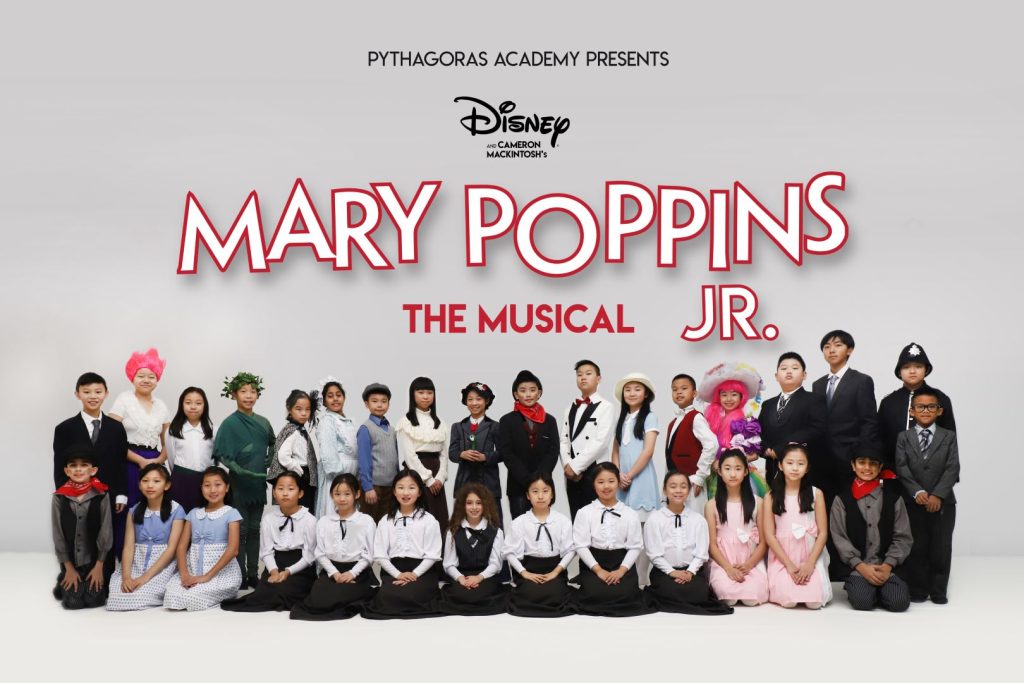 Pythagoras Academy's production of Disney's Mary Poppins was "practically perfect in every way!" Students and staff were busy rehearsing, creating props, painting frames for scenes and compiling "supercalifragilistic" costumes! This one of a kind performance was held at the Gateway Theater in Richmond, where family and friends gathered in anticipation for this great show! Students dazzled audience members by dancing and singing for two nights in a row! Members were delighted by this classic tale with melodic music, well-known since its production in the 1964 film!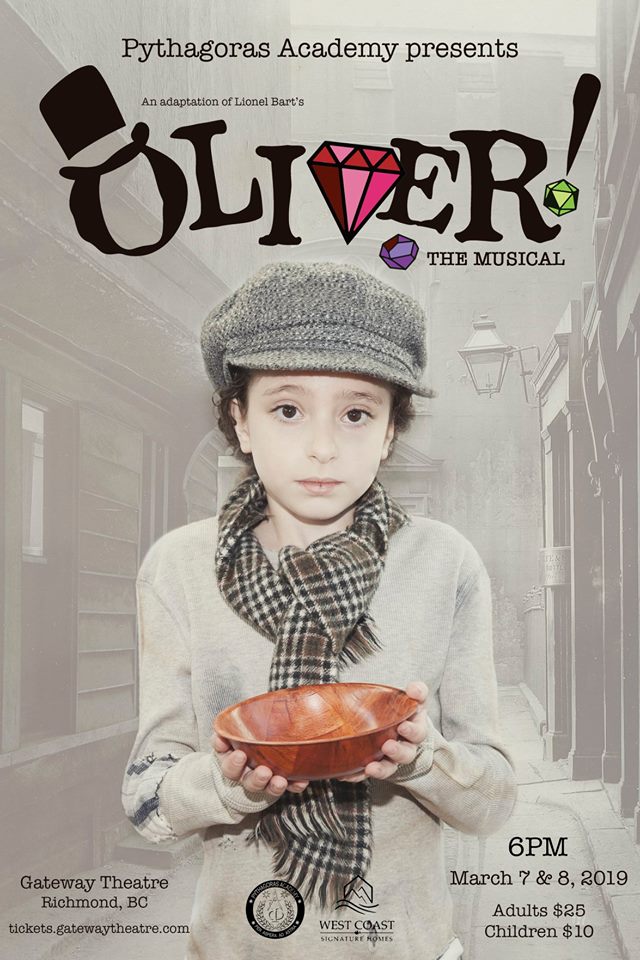 This year, Pythagoras Academy took Oliver! on the road! Students that were between 8 to 12 years-old and who were interested in Musical Theatre were encouraged to apply and audition for the upcoming show. Many weeks of reciting the broadway junior version of Lionel Bart's classical musical based on well loved Charles Dickens' novel, Oliver Twist led to one of the most memorable performances to date! After viewing the performance, esteemed musical producer Mr. Dun Li invited participants to join a musical exchange program in China. Over the course of this 12 day summer camp, students and staff learned from Musical Theatre experts and received professional reviews. As an additional highlight, students and staff had the opportunity to enjoy the opening performance of Mr. Dun Li's newest production, Shen Nan Blvd.  An incredible and unforgettable experience!