Young Students at Pythagoras Academy Have an Outstanding Musical Theatre Performance—— Oliver the Musical on March 7th and 8th
Author / Janis Severloh, Una Miljevic
"Oliver!" marks Pythagoras Academy's third large-scale musical in as many years. Many schools do musicals, but very few feature performers as young as seven years old. However, at Pythagoras Academy, an independent school located in Richmond, students start taking musical theatre classes in junior kindergarten with musical theatre specialist, Ms. Emma Swords.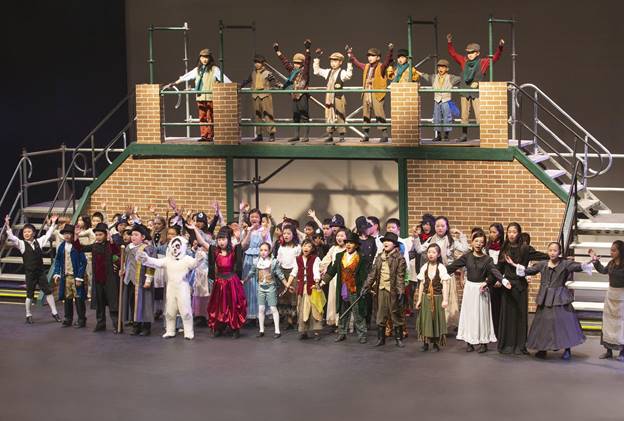 Ms. Swords is a certified teacher and an experienced performer/director with over twenty-four years of dance and drama experience. She has directed over ten productions such as "Peter Pan", "Aladdin", "Les Misérables", and "West Side Story" and has brought invaluable experience, expertise, and vision to the Pythagoras Academy school community. "Every year my expectations and goals get bigger and bigger, as I have every faith that the students will rise to the occasion. Unfortunately, this also means more work for all the staff!" she says, with a laugh.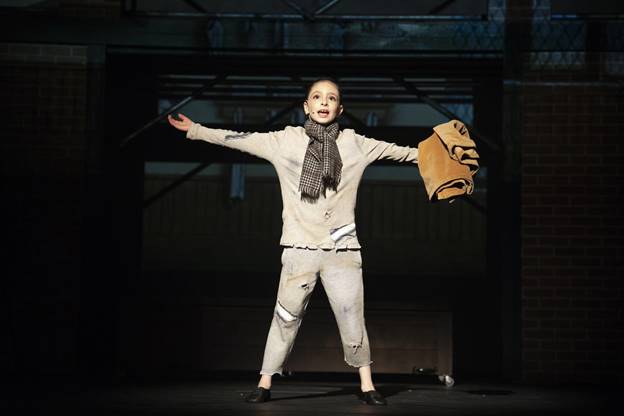 Swords' high expectations were evident on March 7th and 8th as students performed "Oliver" with stunning sets, props, and costumes. The school rents out Gateway Theatre in Richmond for several days and works with a professional sound and lighting team for the performance. Paul Bhangle, a parent and owner of West Coast Signature Homes, created a large bridge out of scaffolding and handcrafted a wagon, a cart, and a knife grinder for the show.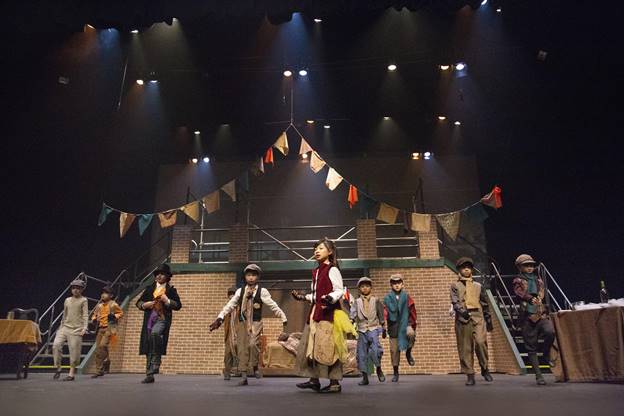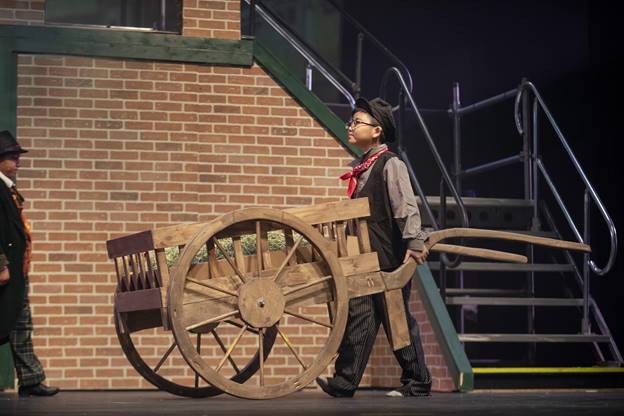 "Every year at Pythagoras Academy students and staff work hard on a musical, which is something unique about our school," says Vasti Barry, who wears several hats at the school – head of the props team, grade 2 teacher, and Vice Principal of Curriculum. "It was a whole school team effort to put on "Oliver!" Staff worked together to build sets, make costumes, buy props, market the show, and help students prepare for their roles." A production of this magnitude would simply not be possible without the staff fully behind it.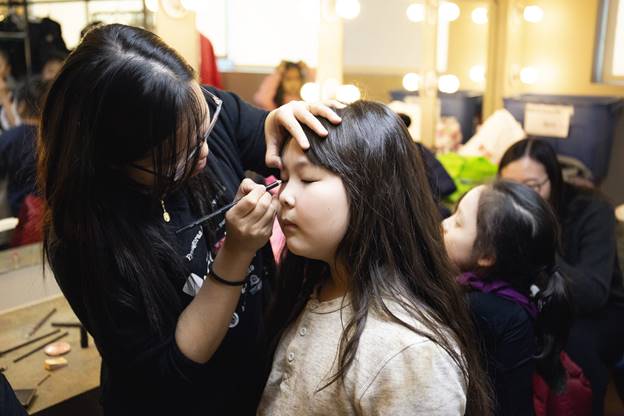 But it is absolutely the young students that are the reason for the show's success. Oliver, played by Abigail Dreizin, a grade four student, enchanted the audience as soon as she took the stage. Other notable performances include Millicent Liu, a grade five student, as Miss Fagin and Kelly Liao, another grade five student, as Nancy. The "Oliver!" production highlighted how much the students have grown as performers in just a few years. Their musical theatre classes and experiences in the previous school musicals have given them incredible confidence and valuable exposure to singing, dancing, and acting.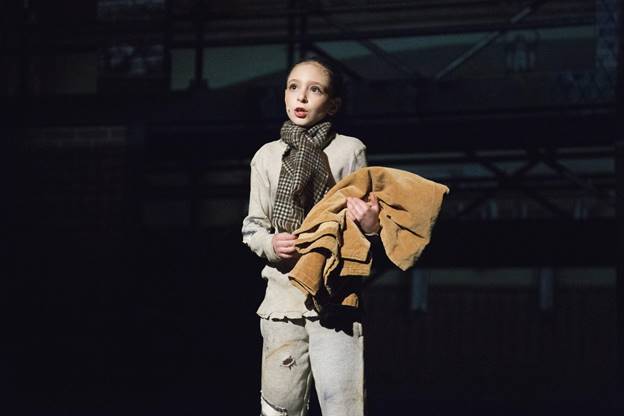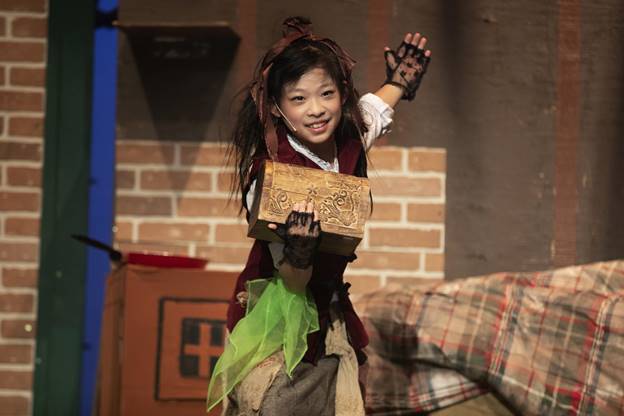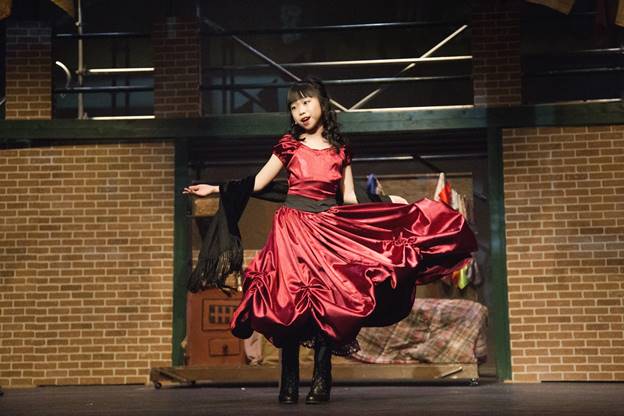 "This show was unique because the story takes place in London when children could be sent to workhouses. The time period of this musical made playing my part extremely interesting," says Bob Xie, a grade three student.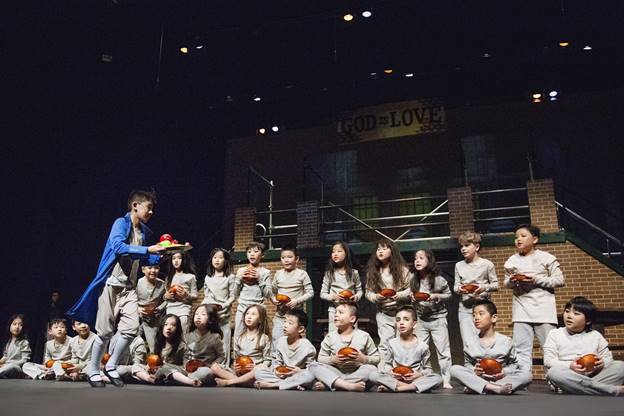 "Oliver!" was a massive undertaking but every student and staff member rose to the occasion. Students worked extremely hard learning lines and choreography, blocking scenes, and singing songs over and over again. As a result, students were able to experience the wonder of live theatre firsthand. Grade six student Justin Bao shares, "I think "Oliver!" was a really magical moment. There were difficulties, but we overcame them which made us feel really good about the show." The show was indeed magical. The vocals were rich, the acting was heartfelt and engaging, and the beautiful set drew in the audience instantly. Una Miljevic, acting director, comments, "This performance really showcased Pythagoras Academy's students' hard work and dedication to the musical theatre performance!"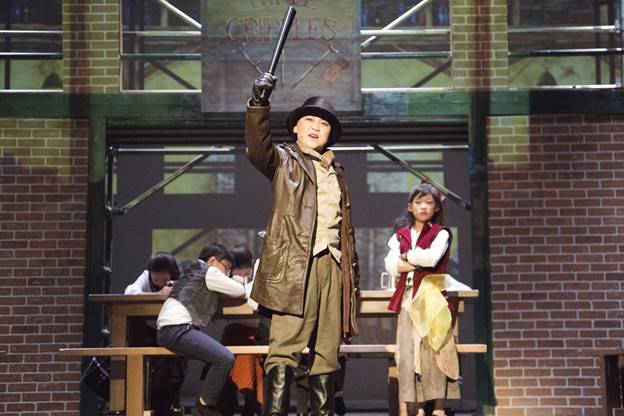 At Pythagoras Academy, the staff understand that "Musical Theatre" (and arts in general) are not just "fun" subjects, but that they also have very real and measurable, educational, and social benefits. Time and time again, staff see that students who participate in the arts have higher levels of achievement in other classes as well.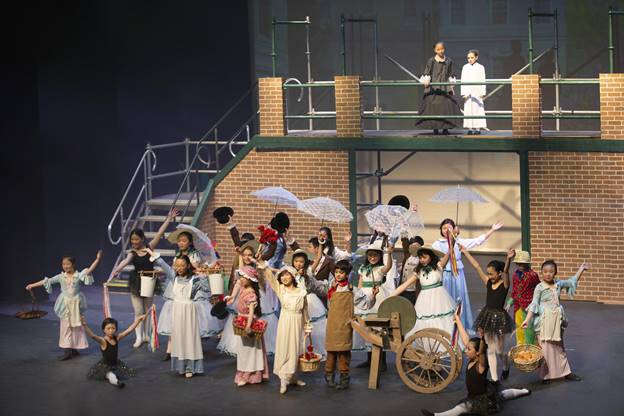 The show just ended but students are already asking what the next show will be. This is a testament to how much musicals enrich students' lives. Through these experiences, the students create friendships, understand the importance of responsibility, and develop into well-rounded individuals. Musical productions inherently allow students to create special memories that they will cherish forever.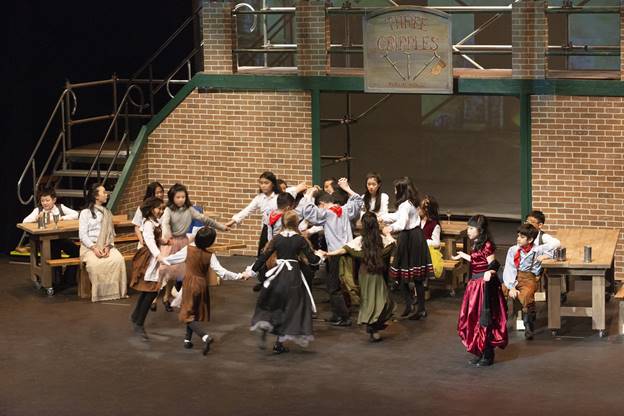 Emma Swords beams as she says, "The students of Pythagoras Academy should be very proud of their accomplishments and of the family they've created."