Seesaw Digital Portfolios
On March 1, Pythagoras Academy is launching Seesaw digital portfolios across the elementary school, kindergarten to grade 7, to parents. Later this school year, Seesaw will be open to junior kindergarten families as well.

Seesaw is a student-driven digital portfolio. Teachers can empower students to create, reflect, share, and collaborate. Students "show what they know" using photos, videos, drawings, text, PDFs, and links. Seesaw is a simple way for teachers and students to record and share what's happening in the classroom.
Student posts are teacher-approved and showcase the creative projects they've been working on in the classroom. This could include photos, artwork, videos, activities, notes, projects they've created in other apps, and more.
Seesaw helps capture the learning process, not just the end result. Students can use Seesaw's built-in audio recording, drawing and caption tools to reflect on what they've learned or explain how they got their answer.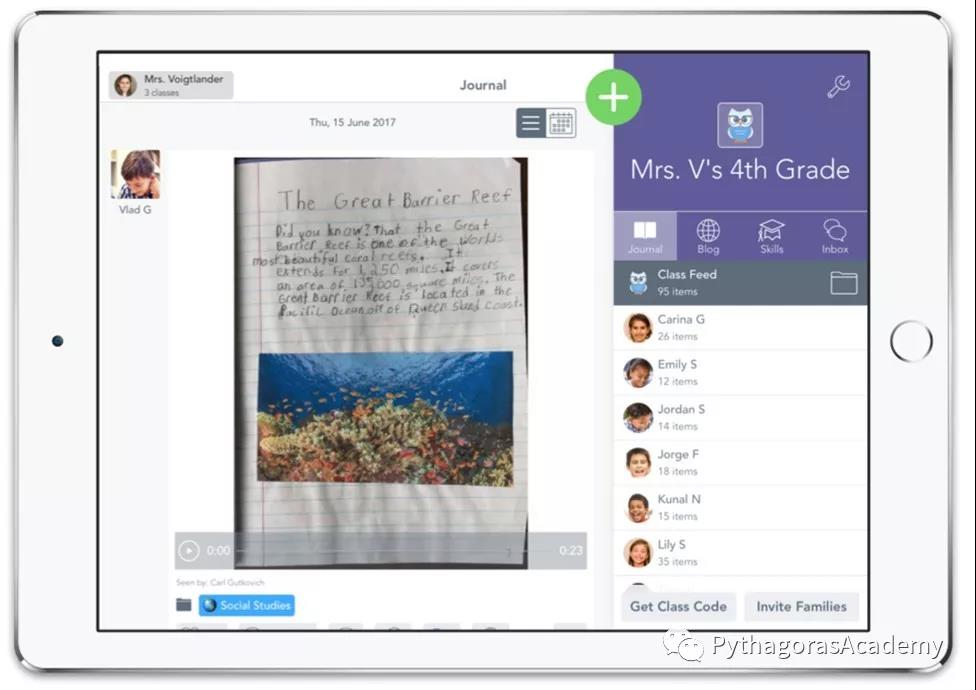 Seesaw gives students a place to document their learning, be creative and learn how to use technology. Each student gets their own journal and will add things to it, like photos, videos, drawings, or notes. Seesaw gives students an authentic audience of their parents, encouraging better work and real feedback.
Families can connect to their student's portfolio through the Seesaw for Families app. When there are new Seesaw posts, families can be notified via app notification, email or SMS.Parents are only notified about their own child's work, and all data is safe and secure.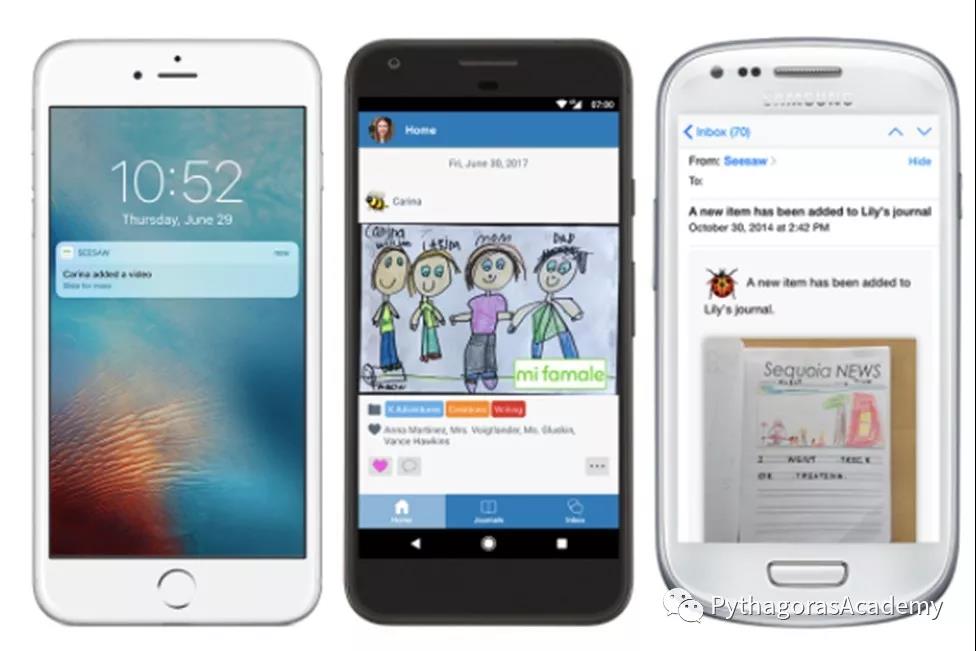 Ms.Smith's grade three class has been piloting the Seesaw app in their classroom since September. These students explored the options available with Seesaw to display their work, and their families are able to watch as their learning grows and develops. Feedback from these class parents has been very positive.
Abigail's mother, Svetlana Bortnik said, We have an opportunity to watch the videos and pictures together with her after school, discuss the activity, give her our constructive feedback, and ask for her reflection. All of this reinforces her academic progress and gives us (parents) an opportunity to be a natural part of it. In addition, this app provides an excellent way of communication with the teacher, which is essential for successful learning.
Emma's mother, Sandra Lee said, I enjoy having the Seesaw appas it gives me a glimpse of my Emma's activities and progress at school. Knowing what she is doing helps keep me on the same page so that I can ask her questions about it at home.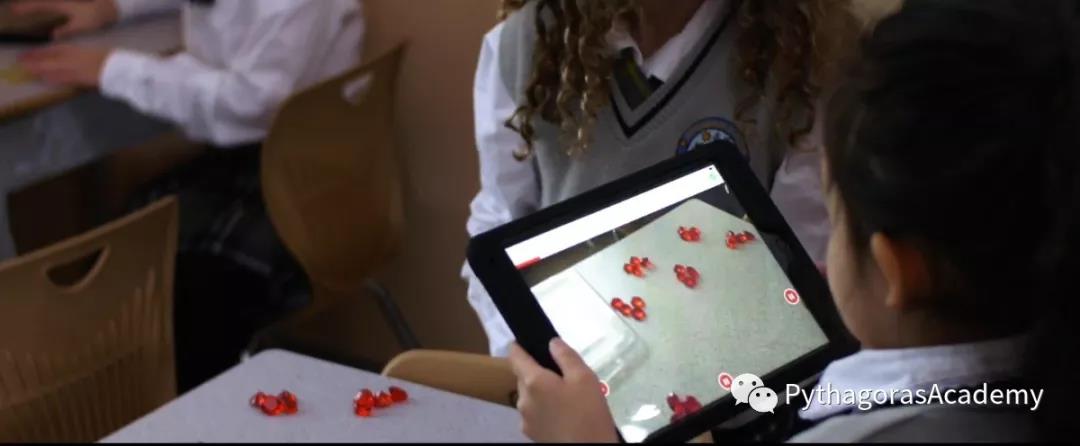 We look forward to seeing the positive impact of Seesaw across our school. There will be an information session for parents on Monday February 26th at 8:45 am and again at 3:45 pm. Parents are encouraged to attend one of these sessions to learn more about this learning tool.