2018 PA Winter Concert
Pythagoras Academy students worked hard to prepare for the 2018 Winter Concert. They presented their fine music and musical theatre pieces to their parents and guest audiences on December 19th, 2018.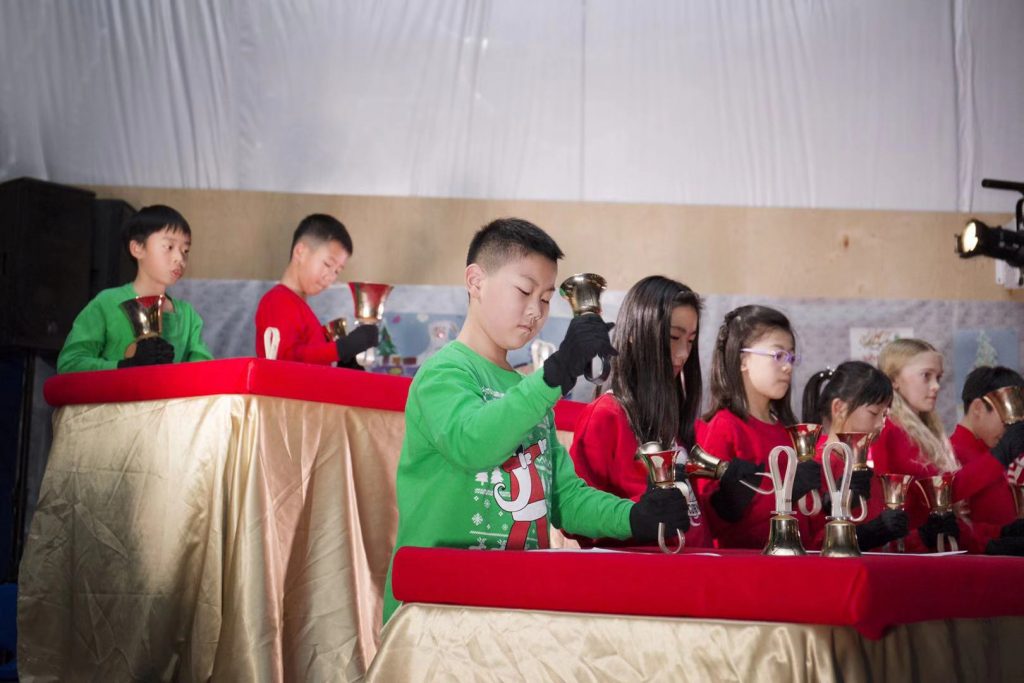 Students in each grade level spent time rehearsing with their Music teachers and their Musical Theatre teacher. On Tuesday and Wednesday the students practiced full run throughs, where they practiced the whole concert, with all the music and instruments. Everyone had lots of fun practicing.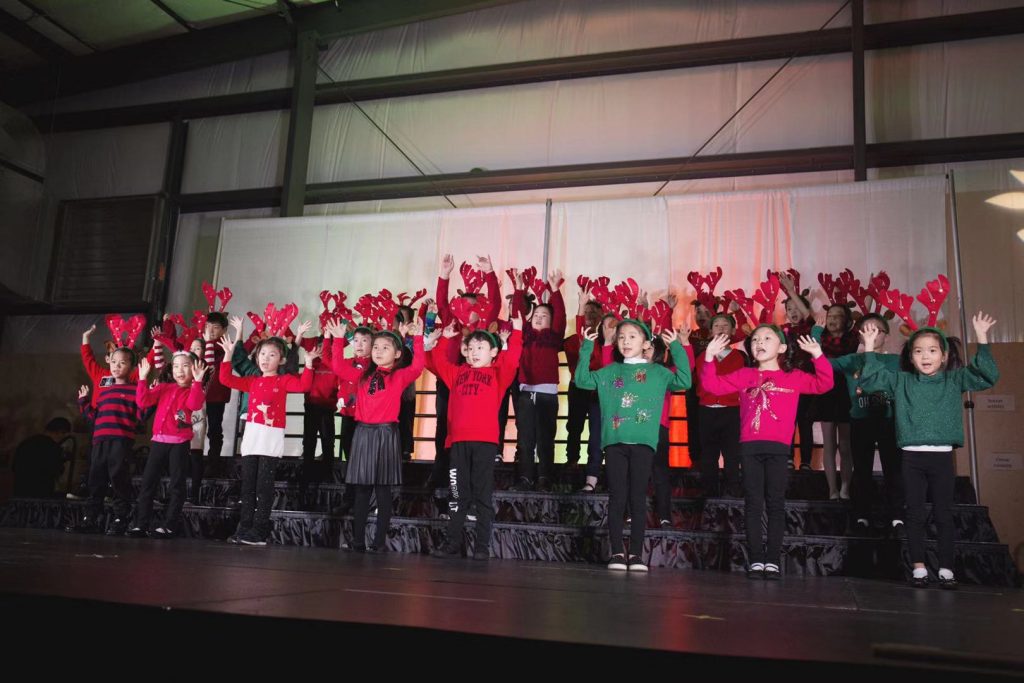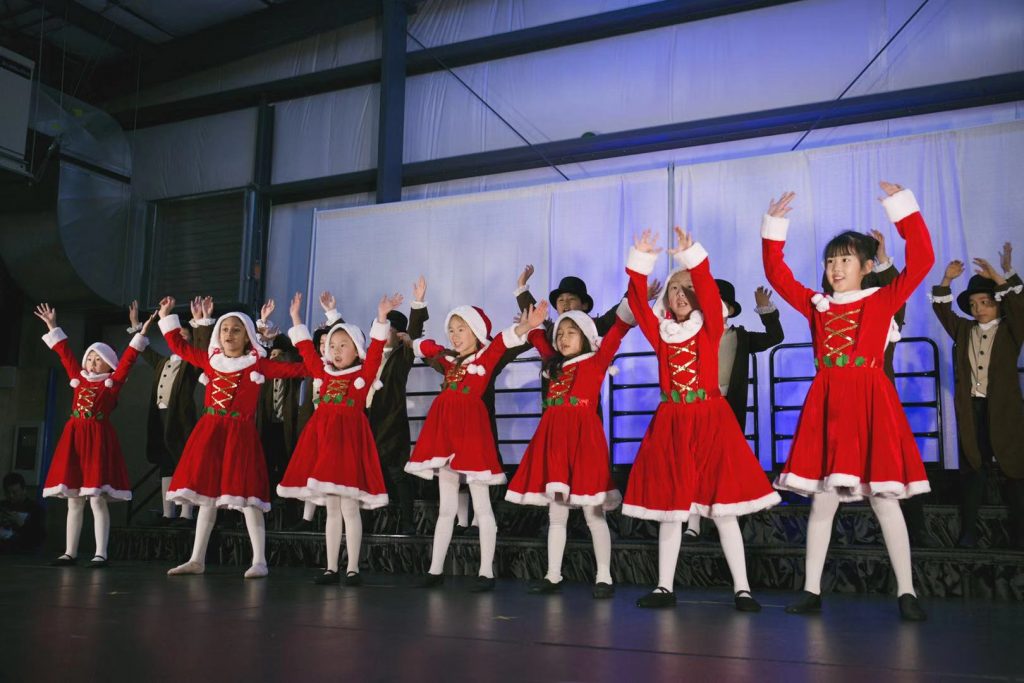 The concert was a great success this year. The students sang, played on Orff instruments and danced. The Irish Carol performed by the grade two students honored Carl Orff's vision of what a music classroom should really look like. The grade four to seven students rang bells with great precision and they enjoyed the whole experience. A big thank you to all the parents, teachers and administration who helped to make this year's winter concert a success. It really was a beautiful show!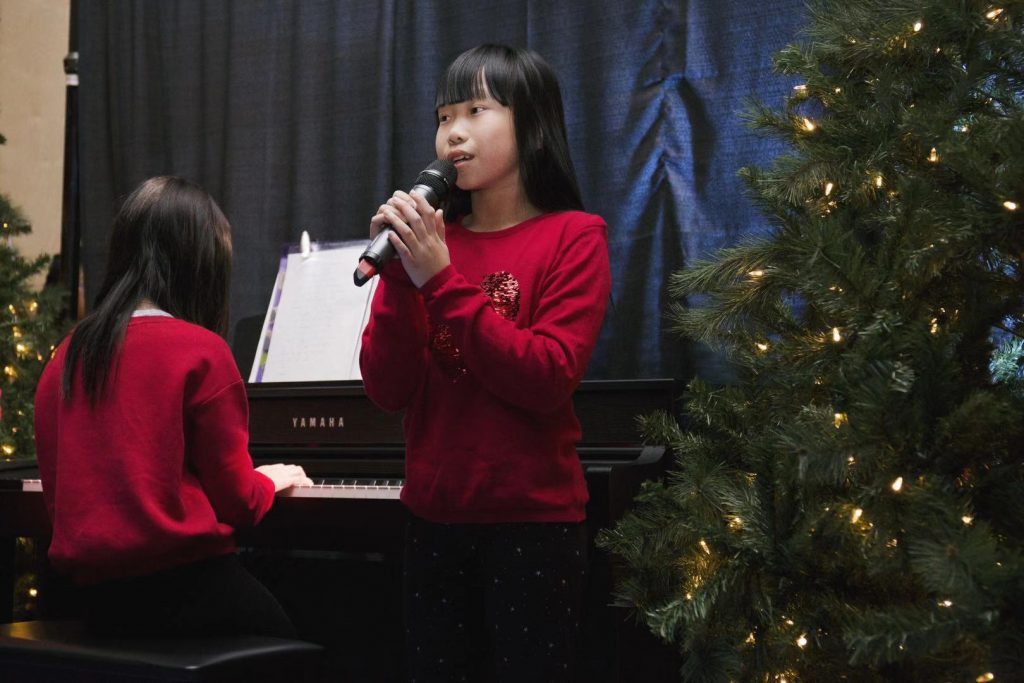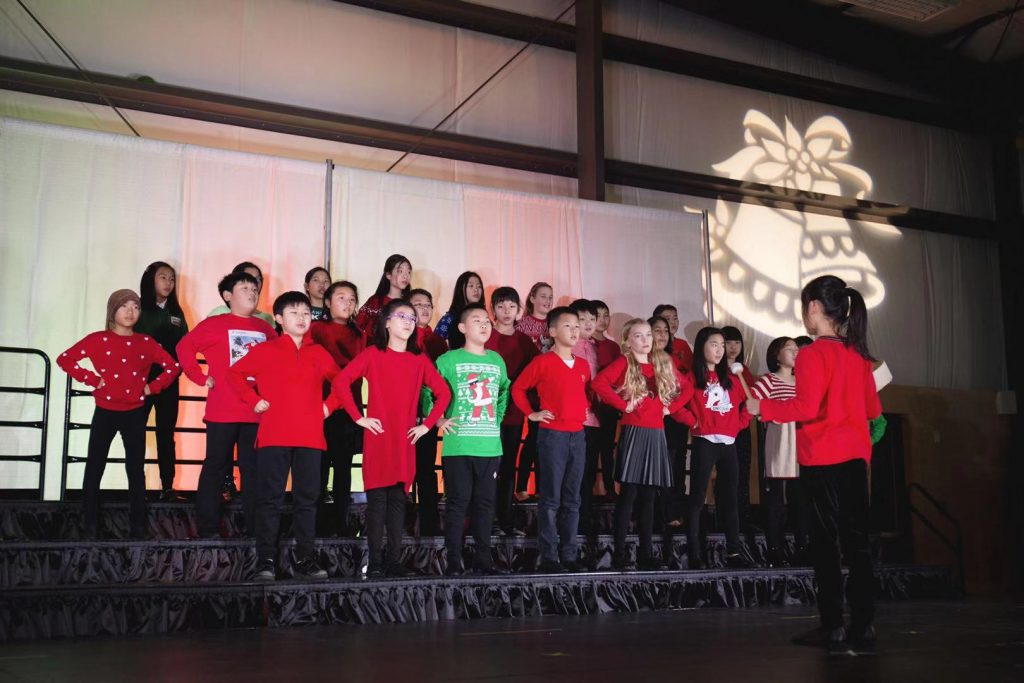 The Winter Concert was a time for the whole school to showcase what they learned in Musical Theatre and Music class. The Junior Kindergarten students all the way through to our Grade 7 students, worked extremely hard on their dance skills, solo singing, chorus numbers and dramatic Broadway pieces. We are extremely lucky here at Pythagoras Academy as the students got to wear beautiful costumes and portray different characters. With songs from 'Newsies', 'High School Musical' to 'Mamma Mia 2' there was something for every audience member. We hope the audience had a wonderful time!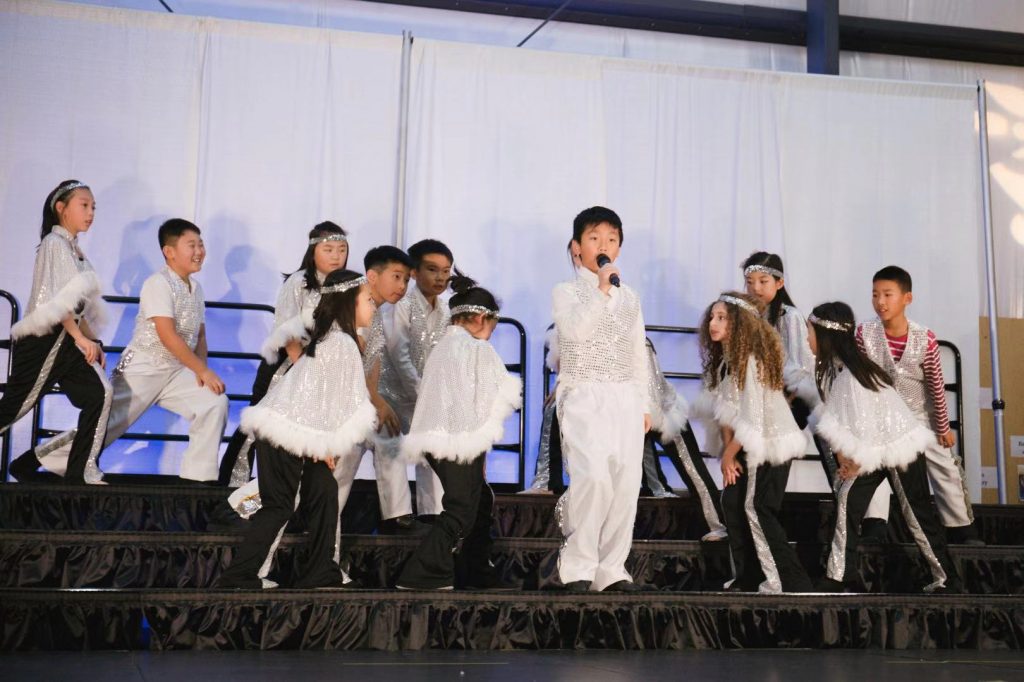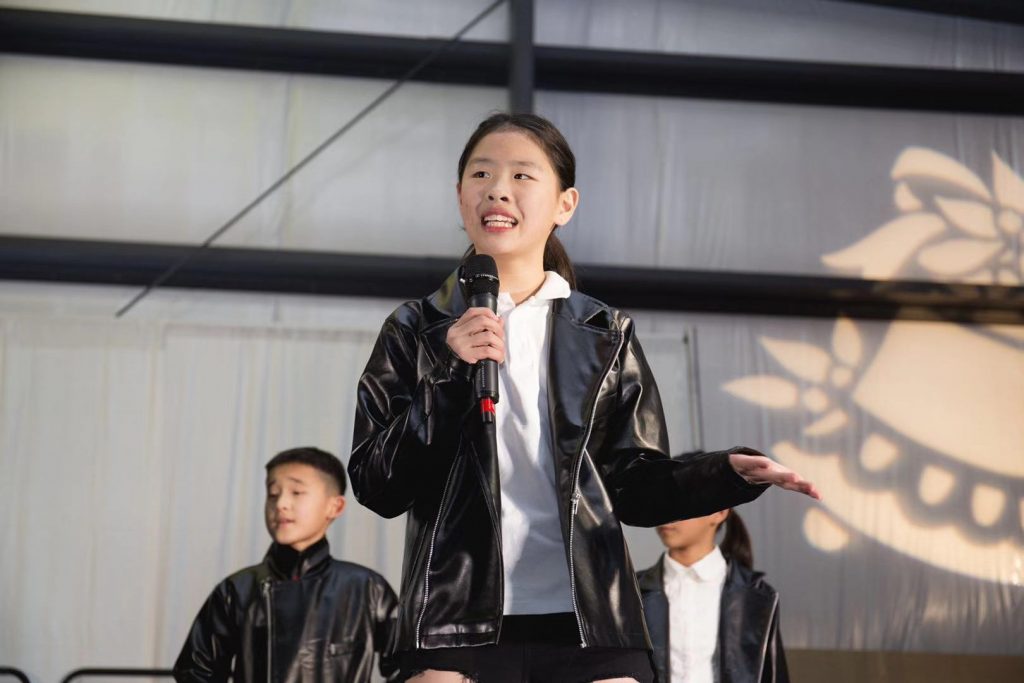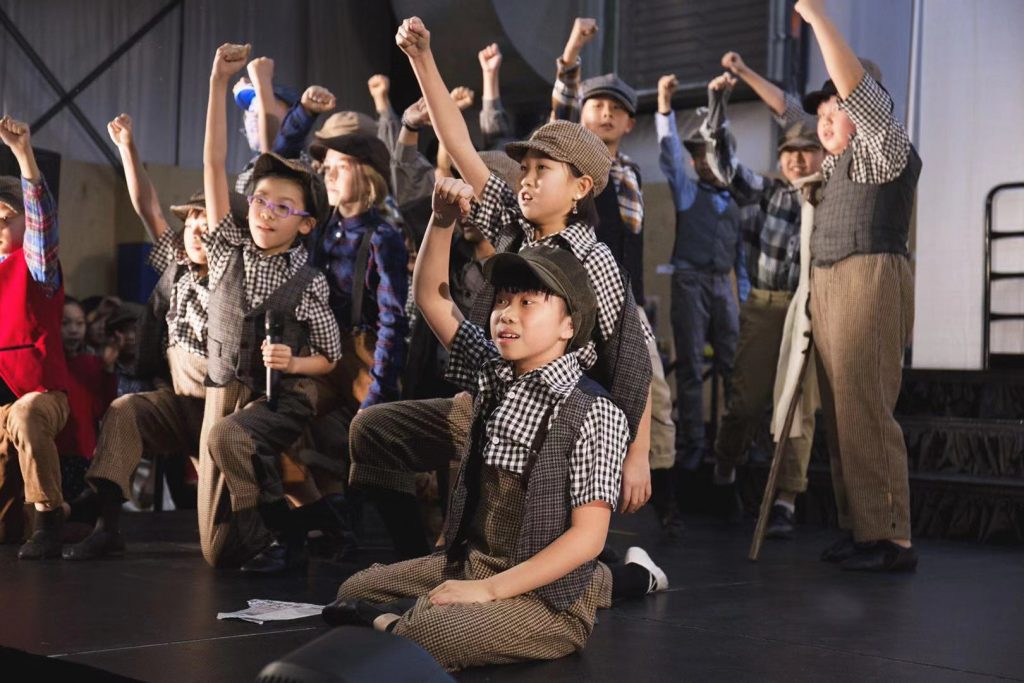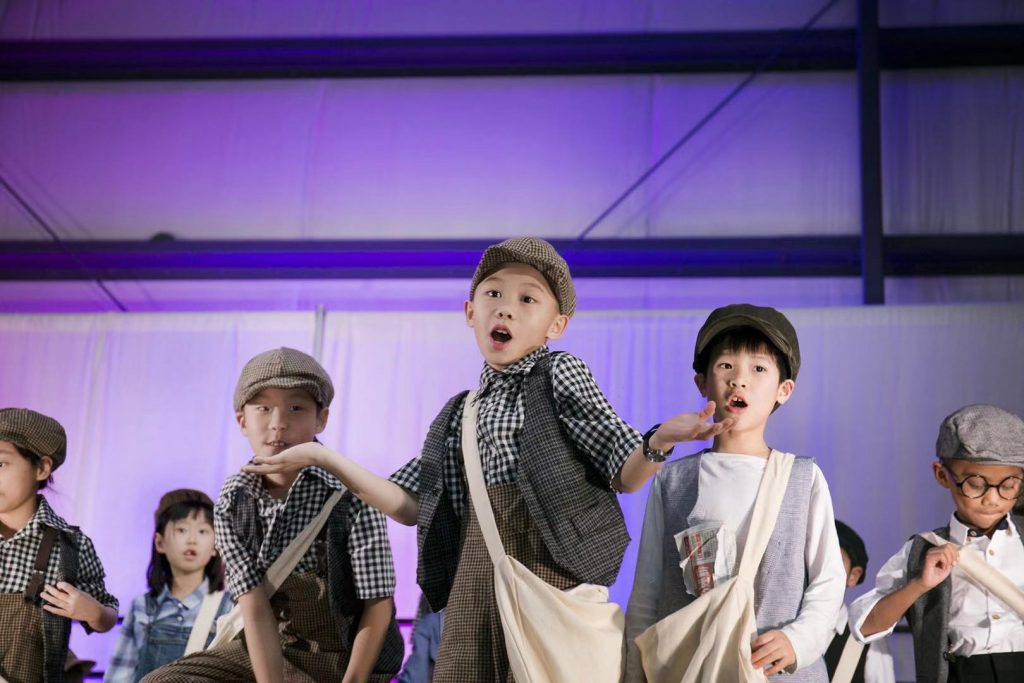 Junior Kindergarten Matinee Concert
"The stars came out one wintry night, the air was fresh and cold…." Junior Kindergarten (3 to 4 year old) students started their concert with these beautiful song lyrics. Johann Bach once said: "It's easy to play any musical instrument: all you have to do is touch the right key at the right time and the instrument will play itself." These young children now know! They impressed their parents and guests by fluently playing their soprano recorders and accompanying them with different instruments! They practiced so hard and truly deserved the applause they received on stage. Our audiences were amazed by their lovely and beautiful singing voices and movements!