Pythagoras Academy's First Lego League (FLL) teams Advance to BC Championship
On January 19th, 2020 two teams representing Pythagoras Academy, Pythagoras Pythons (#45300) and Super Lego Builder Junior (#45301), competed against more than 30 teams in the BC Lower Mainland Qualifier. Their goal was to be selected to participate in the BC FLL Championship in Victoria.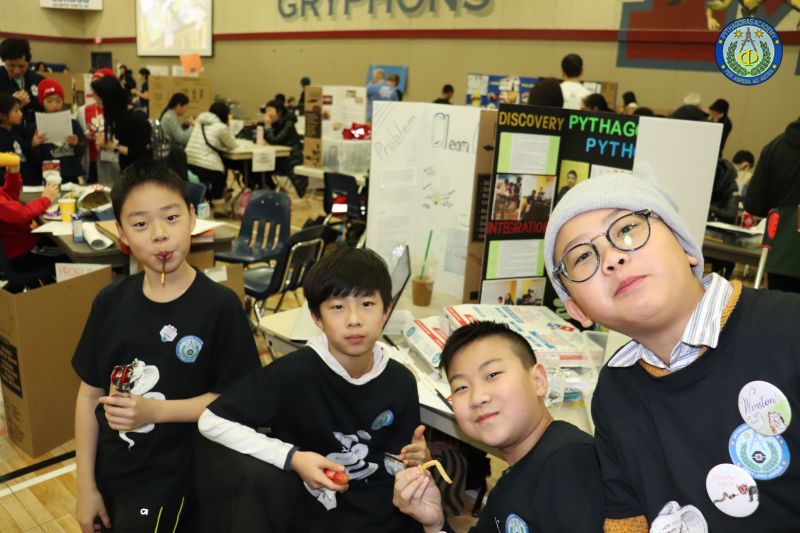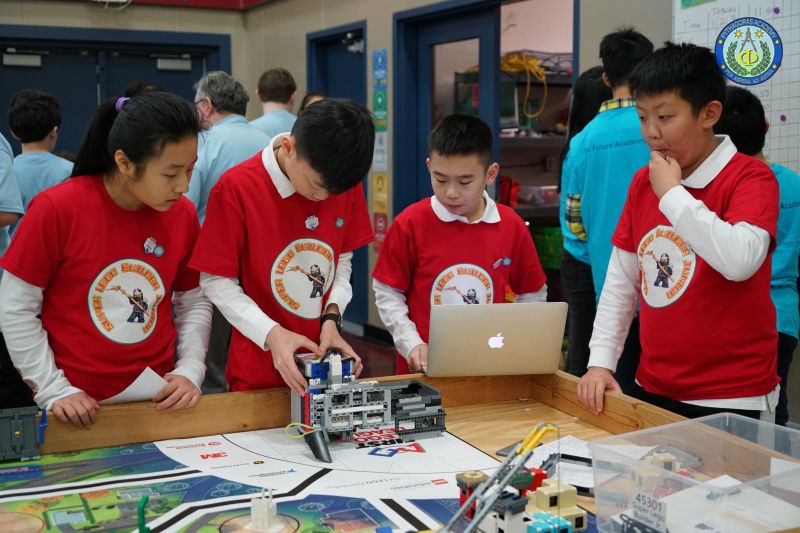 During the first Robo game, the Super LEGO Builder Junior team was leading with 305 points and were ranked in third place. However, Pythagoras Pythons were not too far away as well, ranking 6thth with 230 points. It was a very intense competition in which both teams had to present their projects based on the City Shaper theme, explain their chosen problem and solution, and impress judges with their team work, collaboration and knowledge of the FIRST Core Values.
"Wow! What an impressive presentation!" said one of the FLL judges about Pythagoras Python's theatrical performance about the imaginary city of Hydrolia that had an issue with its drinking water. Grade 6 students Curtis Liu, Mark Zhang, Winston Lee, Jason Zhou and Simone Lin used their musical theatre skills and created a little skit with Professor Felanius, saving the city with a filter invention called the X-Straw. As a result, this team received "Project Award: 3rdrd Place" in the Lower Mainland Qualifying Tournament and will be going to the BC FLL Championships. Way to go Pythagoras Pythons!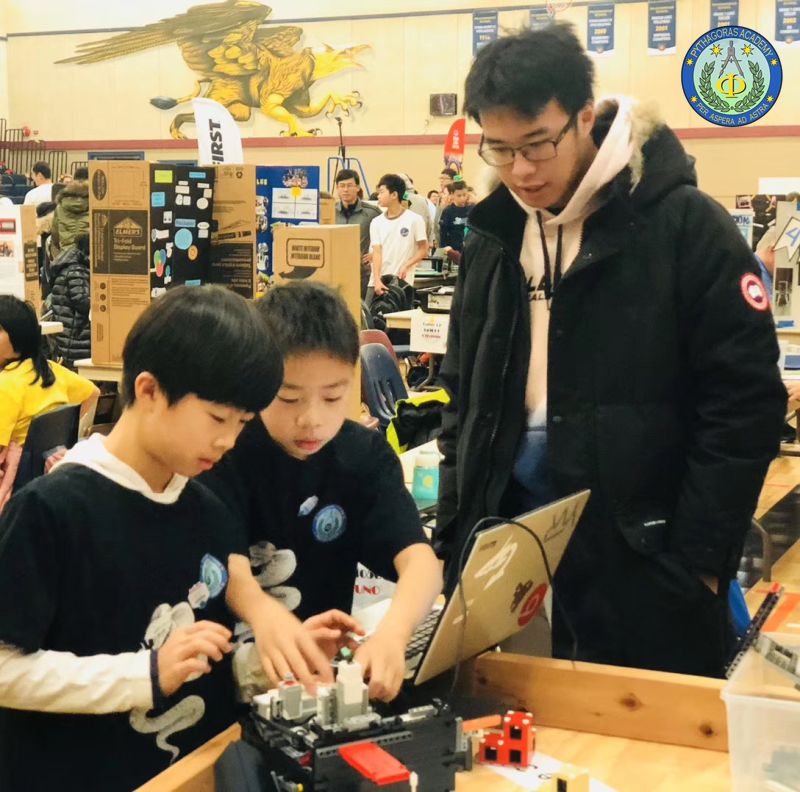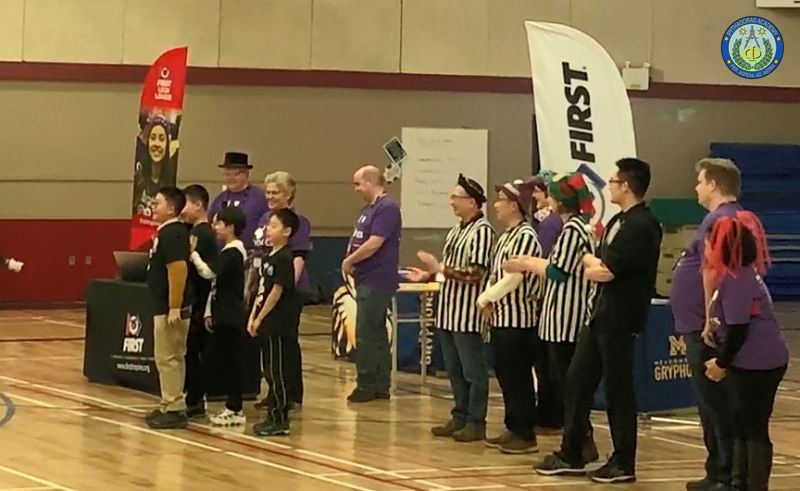 The second Pythagoras Academy team, Super LEGO Builder Junior, worked on the problem of how to recycle styrofoam. The team consisted of Grade 5 students Simba Yang, and Grade 6 students Lucas Liu, Jaycee Wang and Brandon Zhang. This team contacted local recycling businesses and building managers and shared their solution to the problem with the students of Pythagoras Academy. Their presentation was innovative and very thoughtful. It is worth noticing how complex and precise their programming was of the EV3 robot. Their persistence and hard work paid off since this team was also chosen for the BC FLL Championship in Victoria.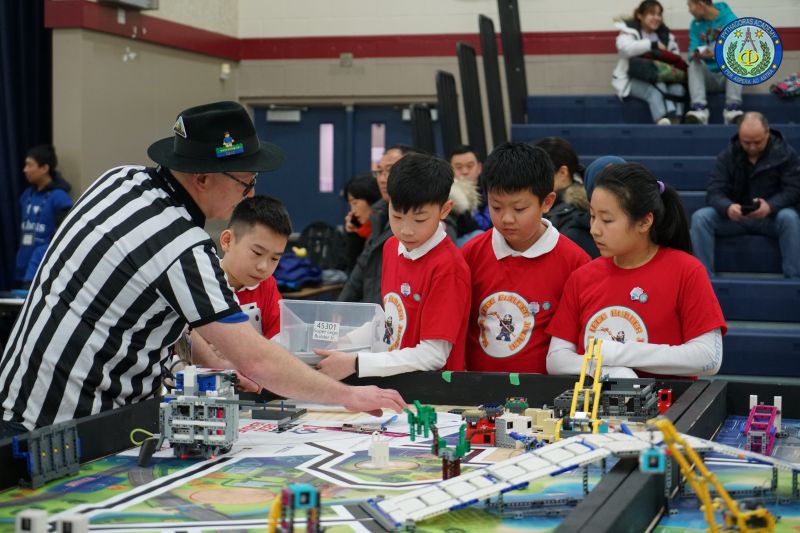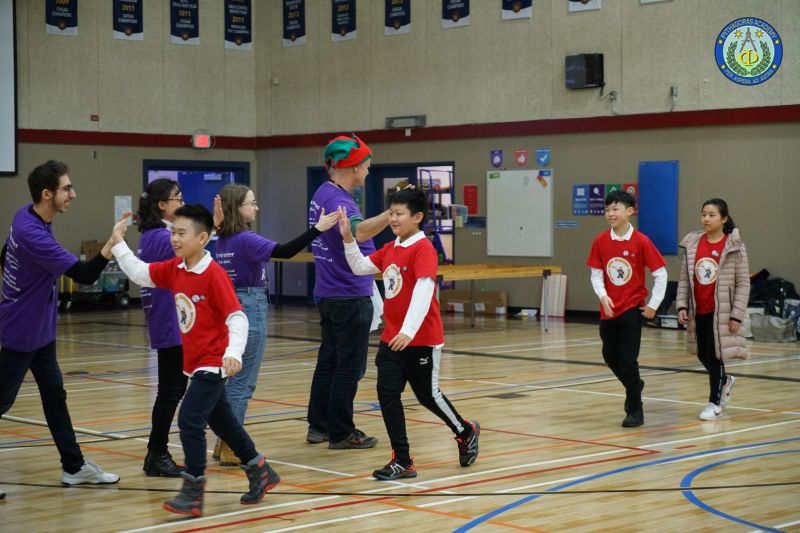 It is worth noticing that all the students on both teams started preparing for the FLL Qualifier in October 2019. They had to research, build and program their robots to complete multiple complex missions. On average, they spent approximately 4-5 hours every week learning how to program EV3 robots, researching the problems facing cities, creating their posters, sharing their project to classmates and the general public, filing out class reflection journals and learning and demonstrating FIRST Core Values.
During the competition, students were supported by their parents, Information Technology/ADST Teacher Mrs. Yanina Vihovska, and RoboPlanet Robotics Coaches Tony, John and Xinghao. In addition, our students took the time and nominated Tony for the Coach/Mentor Award that he successfully won. Congratulations from the Pythagoras Academy Family!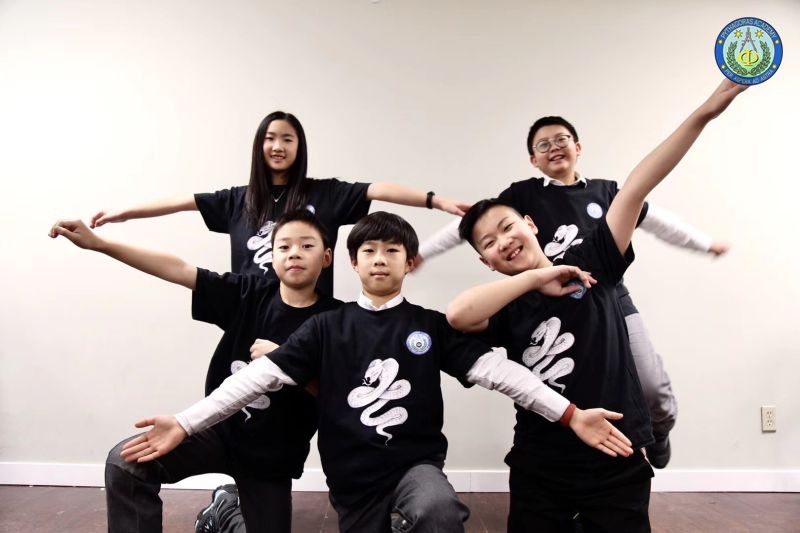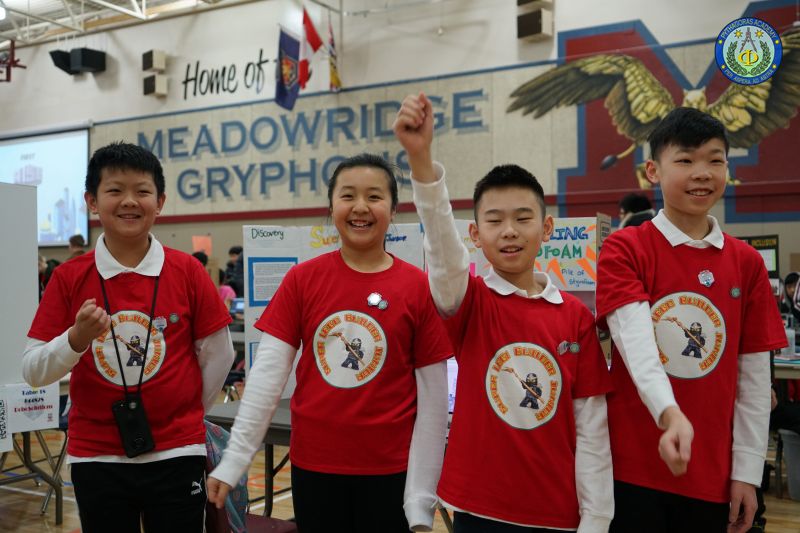 In between the presentations, practices and Robo games, students and chaperones spent time watching other teams, took pictures in the photobooth and enjoyed talking to other teams, while sharing our Pythagoras Academy pins and promoting our school.
Now, it's time to improve and refine their presentations so they perform even better at the BC Championship in February. Go Pythagoras Academy teams, go!