FLL Jr. Boomtown EXPO at Pythagoras Academy
On January 26th, 2020, Pythagoras Academy in Richmond graciously hosted 20 FLL Jr. Robotics teams from all over the BC Lower Mainland to be a part of the Boomtown Build FLL Jr. EXPO. I, Yanina Vihovska, IT/ADST teacher at Pythagoras Academy, had the great pleasure being a part of this wonderful event by hosting additional activities in the Maker Space and emceeing the official program.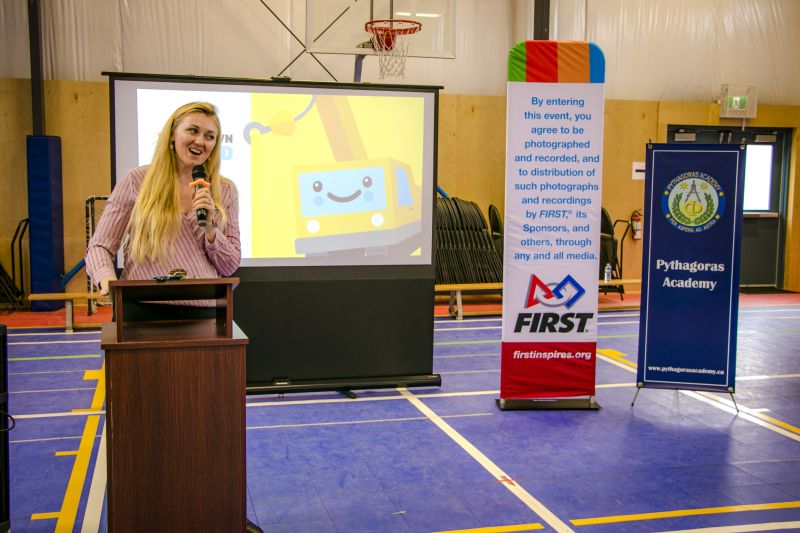 More than 200 people attended this well planned, lively whole day event. In the morning competition, 7 FLL Jr. Robotics teams displayed and presented their work to reviewers and visitors of the EXPO. It is worth noting that 3 out of 7 teams represented Pythagoras Academy. The names of those teams were: "Pythagoras TECH", "Pythagoras Construction Ltd." and "Pythagoras Boom Builders".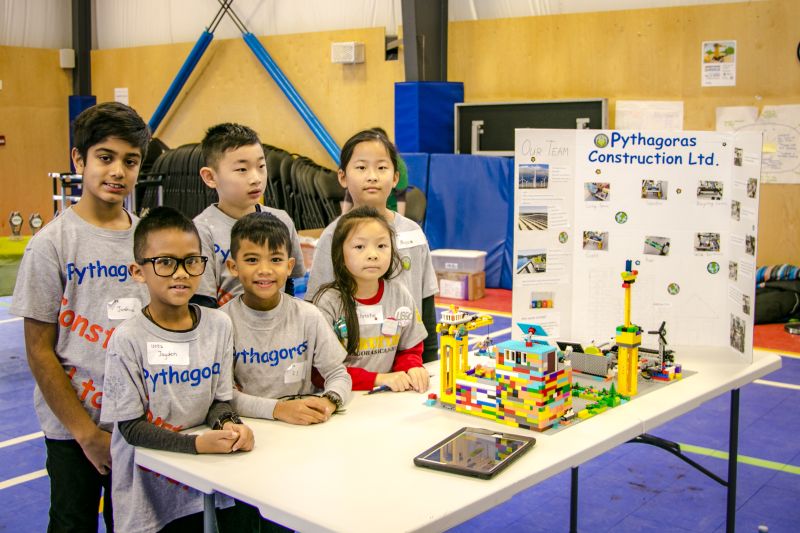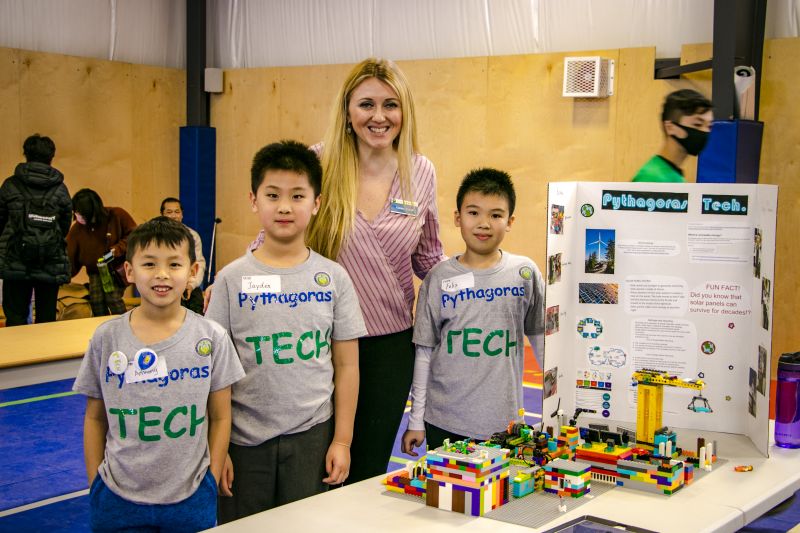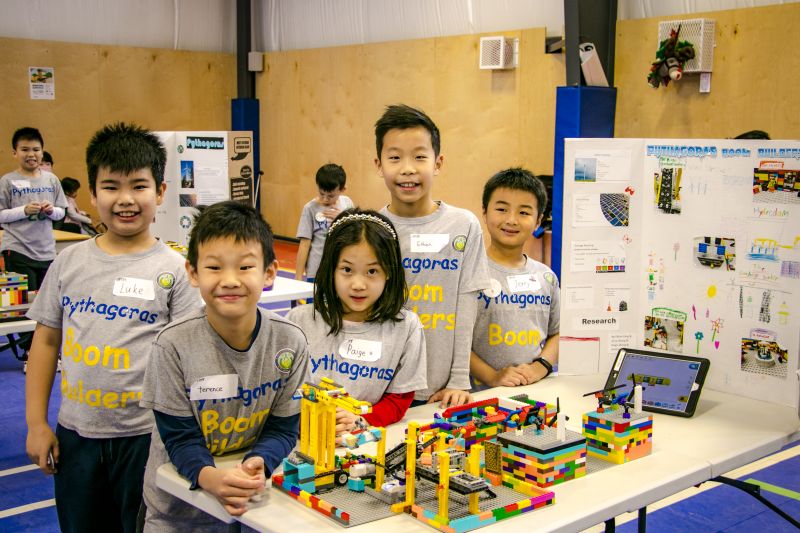 All three teams worked really hard to prepare during our after school program, led in partnership with Roboplanet Education Community since September. During their weekly meetings that started back in September, students discussed the Boomtown Build Challenge, learned about FIRST Core Values, reviewed the engineering design process, prepared their "Show Me" posters, created their Boomtown Build and programmed WeDo 2.0 programming blocks. Xuchen (John) Zhang, lead coach of the Pythagoras Academy teams, shared how impressed he was with all the dedication, academic knowledge and leadership skills that Pythagoras Academy students displayed during his sessions.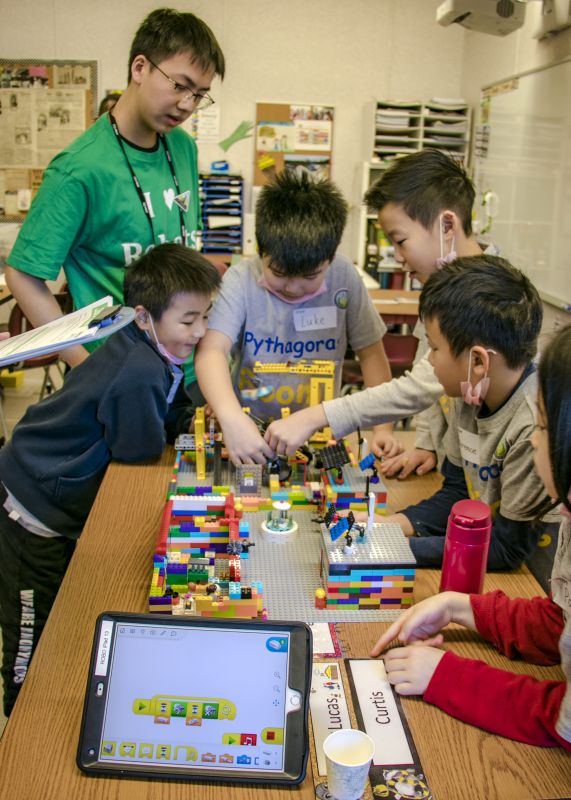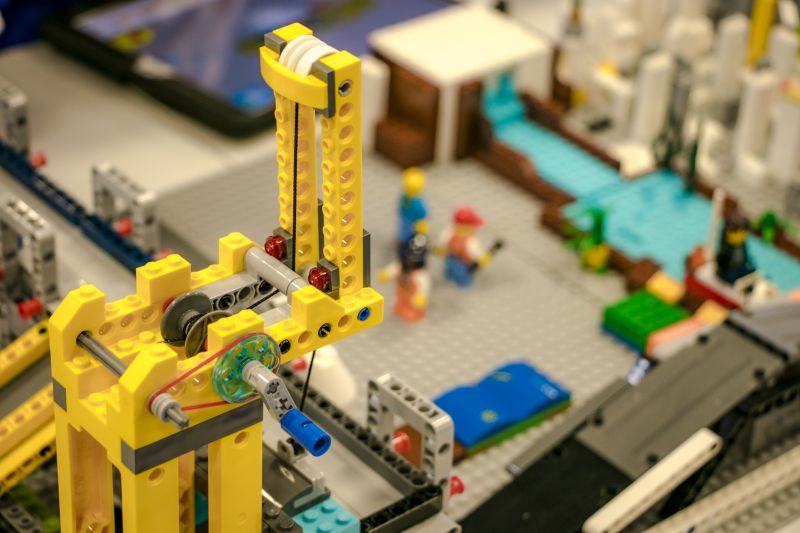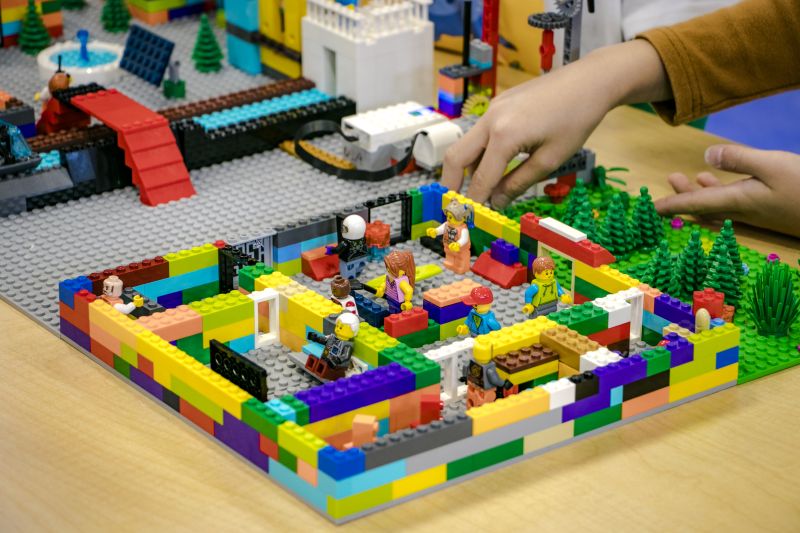 One of the volunteers shared how inspiring it was to hear that all 3 PA teams decided not to order their personalized FLL Jr. team shirts, but instead to reuse their physical education uniform shirts and apply their team names using school's vinyl printer. What a great way to reduce waste and save our planet. Way to go, Pythagoras Academy FLL Jr. Teams!
In the afternoon session during Boomtown Build FLL Jr. EXPO, 13 teams showed their posters, teamwork, models and displays to the judges.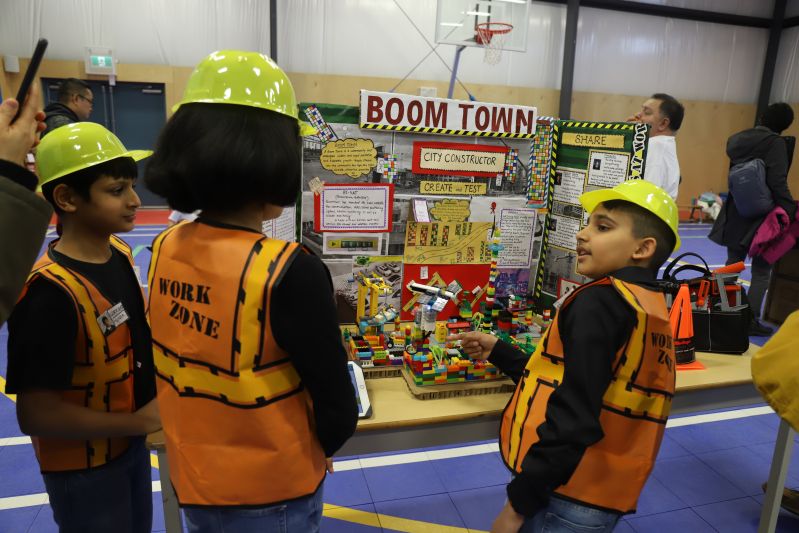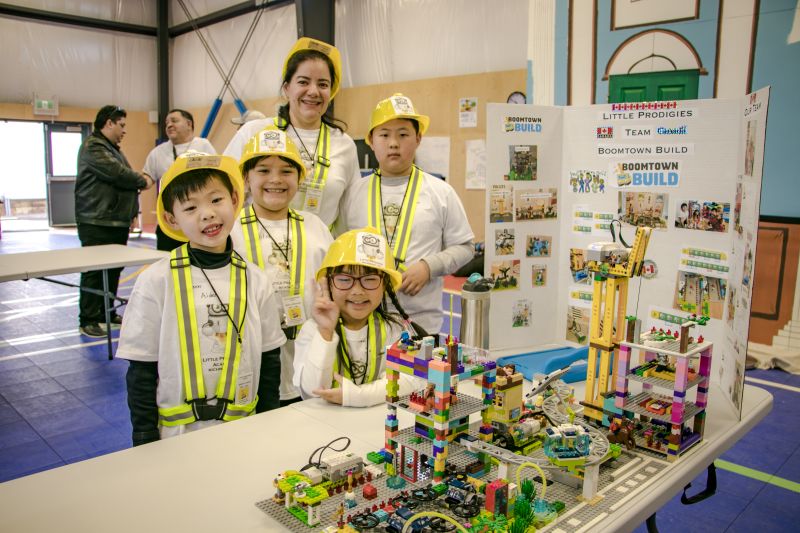 During morning and afternoon sessions, students were encouraged to enter the main building of the school and take part in additional activities offered by the school's staff in the library and in the Maker Space. Students were able to build with LEGO, Keva planks, play with Cubetto and Cubelets, build a fort, make their own button badge and watch a movie about one of the Pythagoras Academy students Jamie Zhang, entitled "I Play LEGO".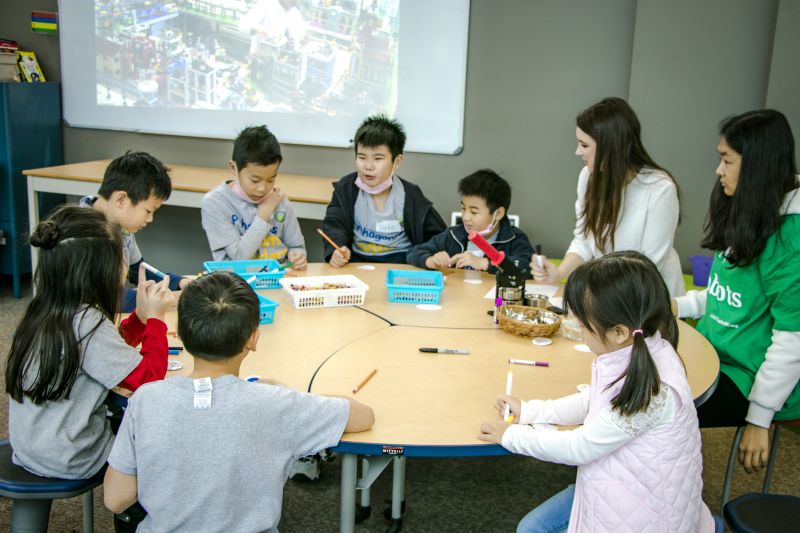 After judges made their decisions and determined each team's award, students were invited back to the gym to participate in the closing celebration and awards ceremony.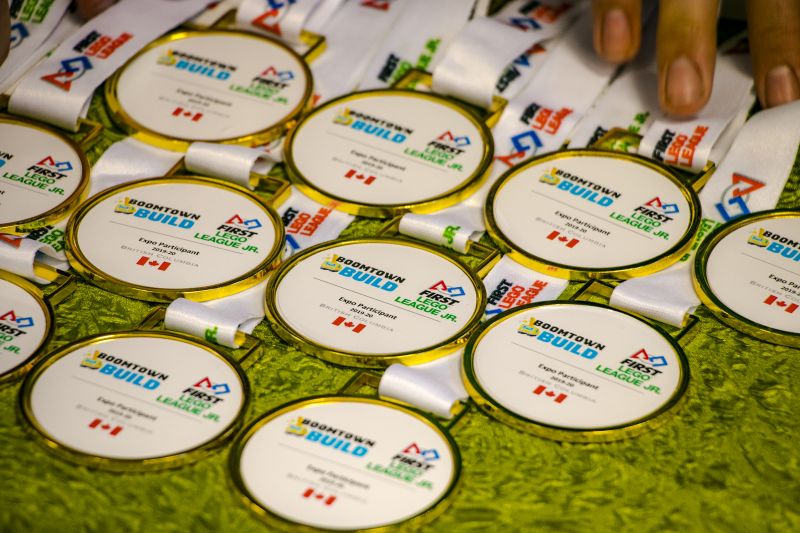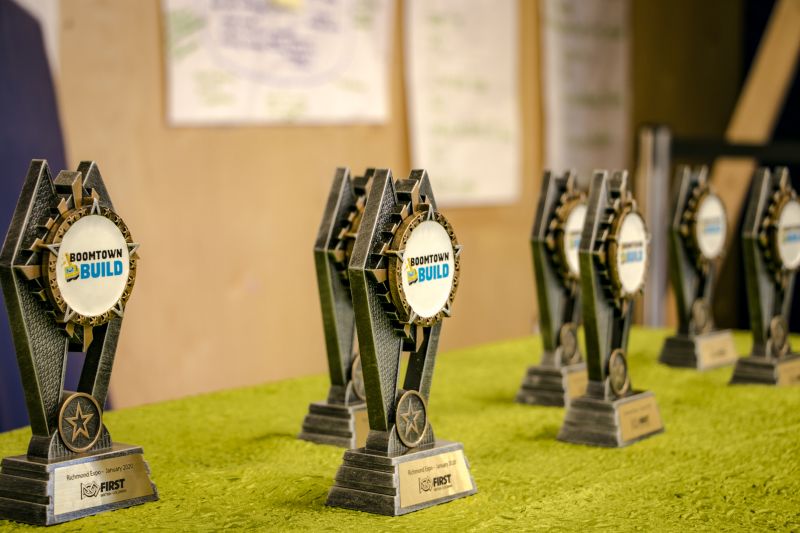 It was such a delight to see all the children receiving their awards and being recognized for their hard work. We at Pythagoras Academy hope that this event will become a tradition at our school for many years to come! (Author: Yanina Vihovska)