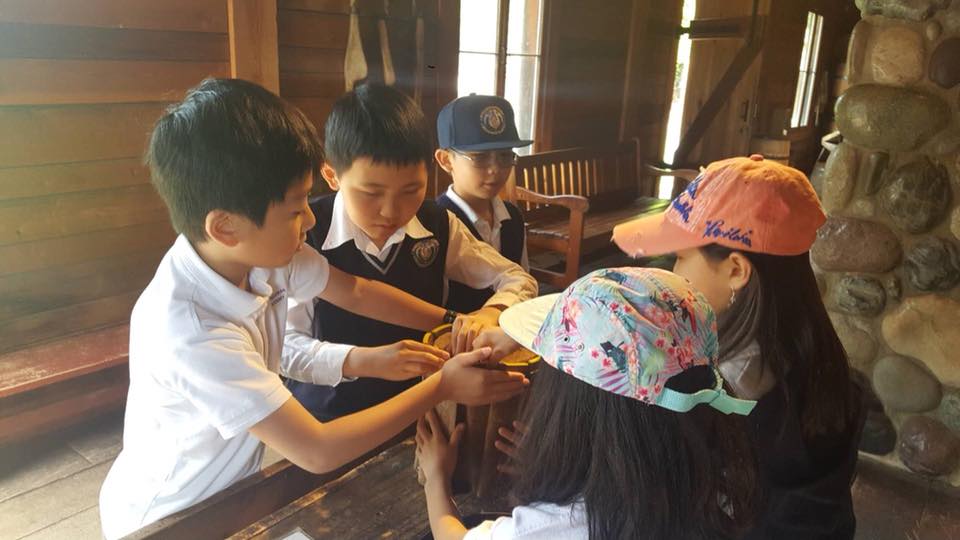 Field Trip to Fort Langley
Fort Langley, established 1827 on the Fraser river, 32 km east of Vancouver near present-day Langley, BC, was important in the province's development until the post's abandonment in 1886. Part of a network of trading posts established by the HUDSON'S BAY CO on the Pacific slope, it was initially a fur trade post but soon became a provisioning and administrative centre for the company's Columbia District. The old fort was abandoned in 1839 and a new one was built 3.5 km upstream. After a fire, it was rebuilt in May 1840. The fort operated a large farm, initiated fish packing and became a commercial centre for the colony of British Columbia. By the time it became a national HISTORIC SITE in 1923, its buildings were crumbling. But beginning in 1955 several buildings were reconstructed, and Fort Langley is now an important tourist attraction.
On May 3rd, Grade 4 and 5 students experienced a fun field trip to Fort Langley where we completed a 'Fur Trading Challenge'. Students participated in many interactive activities to learn about life and trading at Fort Langley between the First Nation Peoples and Europeans.