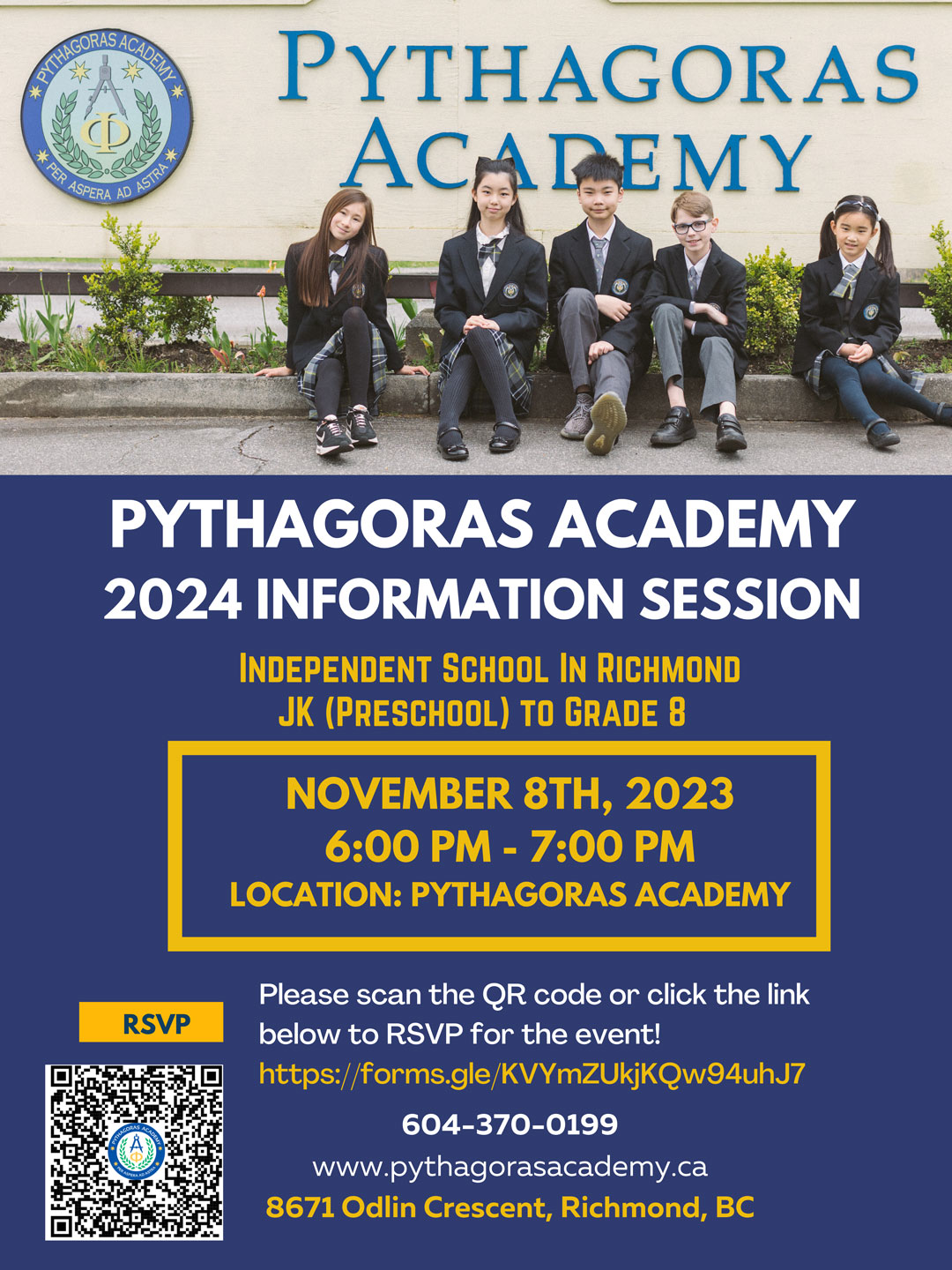 Don't forget to RSVP, as spots are filling quickly! Be prepared to hear from our Head of School, PAPO representatives, teachers and admissions team about the tremendous educational advantages Pythagoras Academy offers.
Address: 8671 Odlin Crescent, Richmond
Date: November 8th, 2023
Time: 6 pm to 7 pm
Snack and Treats are provided!
This Diwali, students and staff shared positive messages focusing on the importance of light, as well as examples of symbolic representation of light in our lives. We shared moments that bring happiness and strategies we use to strengthen our connection with one another. We celebrated the festival with local and authentically made foods, created rangolis, painted clay pots and lit sparklers as we reflected on the triumph of good. Special thanks to Tandori Kona Restaurant, Maharaja Sweets and Golden Samosa Bakery!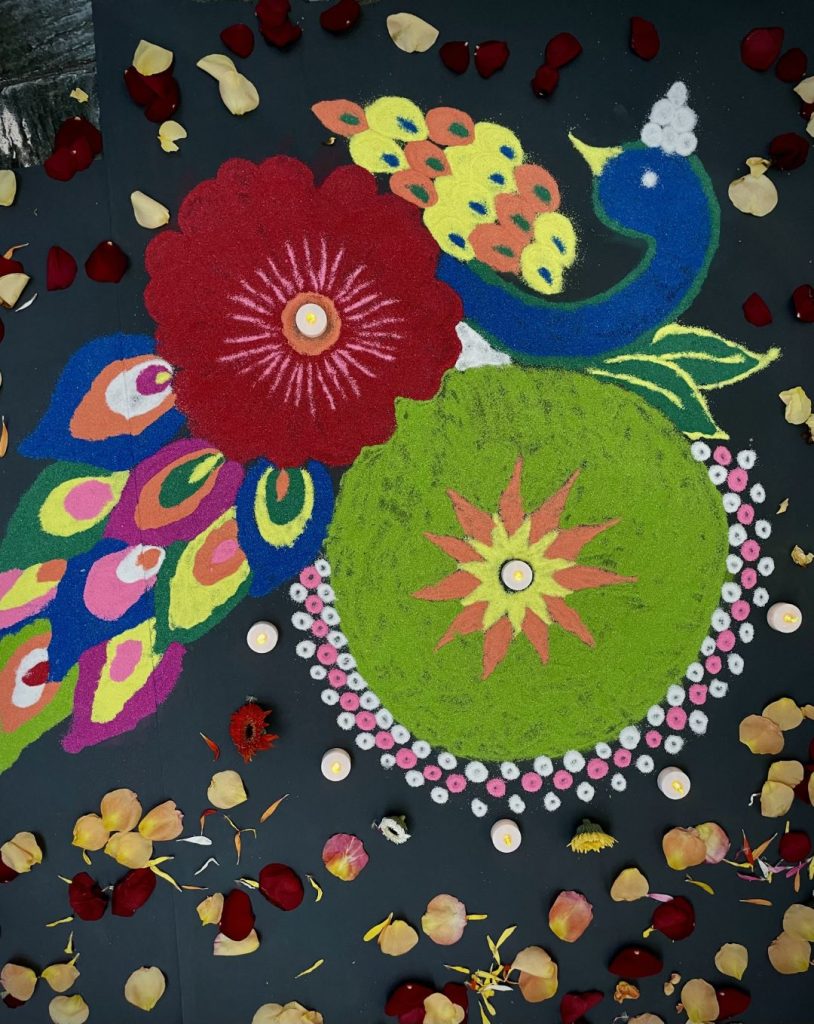 Pythagoras Academy teachers were delighted to host our JK Picnic Party, purchased by our generous JK families, from this year's silent auction. This event took place outdoors and it was full of entertainment, tasty treats, and activities! The students participated in a variety of fun-filled movement games, face painting, snacking, and painting and decorating crafts. The children wrapped up the evening with strawberry shortcake, air-popped popcorn and a movie. A gracious thank you to our teachers and families for making this special event possible!
Our Junior Kindergarten teachers were very pleased to have the opportunity to host a special Mother's Day Tea event for our lovely JK Moms! This event was hosted outdoors and the weather pleasantly cooperated. The Moms were greeted with a heartfelt message from their talented children and they were then escorted to their seats, for an afternoon of creative events and pampering. We'd like to sincerely thank our PA community for their support and participation in this meaningful event! It was a memorable afternoon, that we were all grateful to have participated in!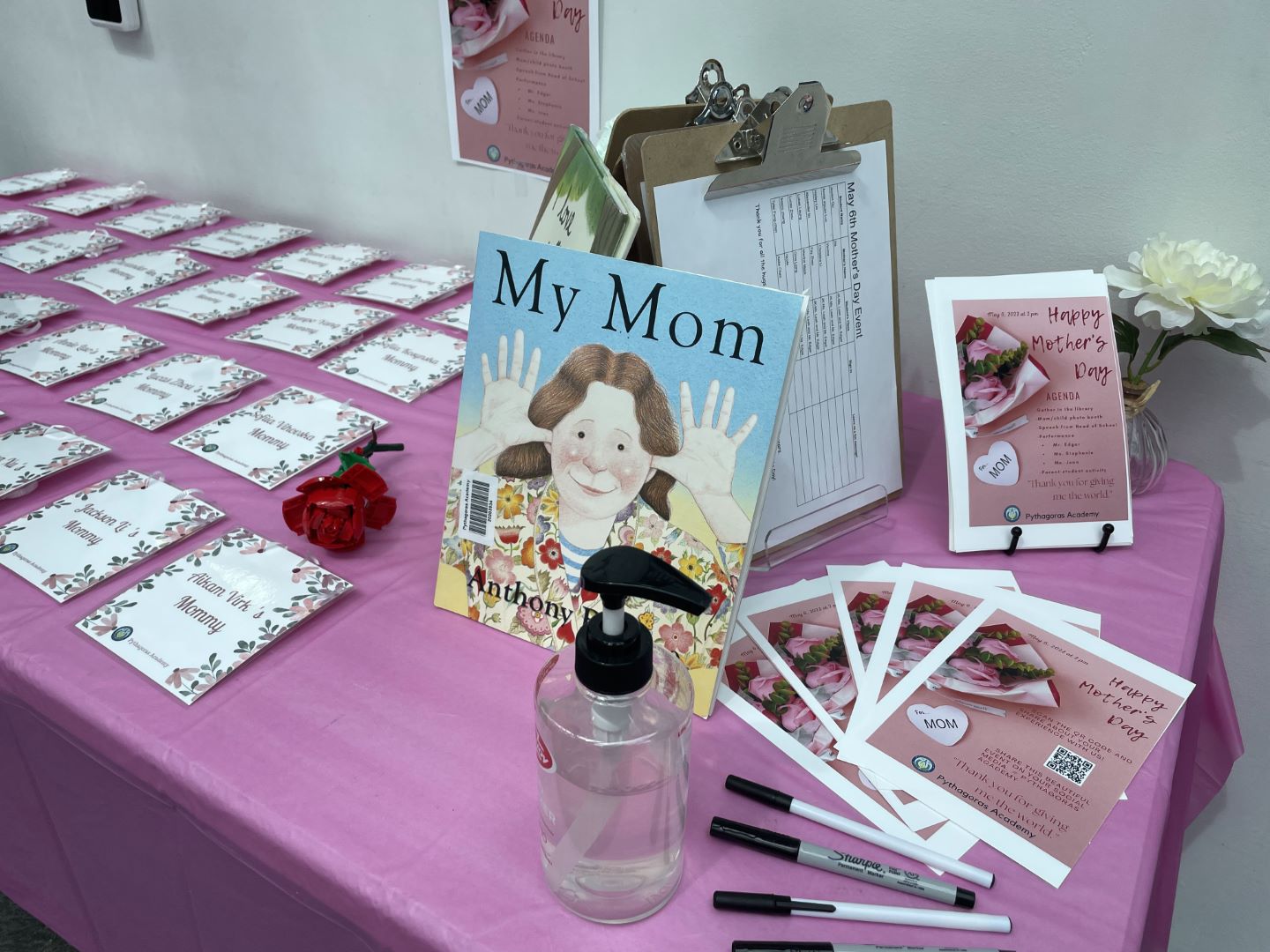 Our Junior Kindergarten Kepler class values the importance of social and emotional development. In our classroom we reviewed a variety of activities that we could do when we find ourselves frustrated or angry. The students were asked to select 5 activities that they would use as resources to self-regulate. It was an amazing experience to watch their process through this meaningful activity!
"Roller coaster" is an action song. The JK students show the melodic direction using a stretchy band and responding to high and low, fast and slow, and Fermata with movements. "Icka Backa" is a rhythm reading song to reinforce accent, mi so la, and ta, ti-ti. We also bring the lesson outside and have the children draw the melodic contour of the song with sidewalk chalk. (Author: Jean Huang)