JUNIOR KINDERGARTEN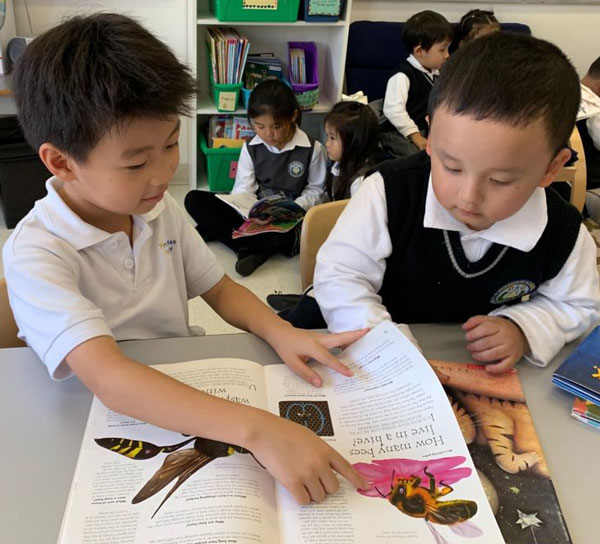 The Junior Kindergarten program blends the Reggio Emilia approach and inquiry based learning.
The Reggio Emilia approach views young children as individuals who are curious about their world and learn from all that surrounds them. It uses an emergent curriculum, drawing learning topics from the students' interests. Students are able to work on in-depth projects while collaborating with one another. The Reggio Emilia approach allows students to practice their interpersonal skills, as well as problem solving skills.
Inquiry-based learning is about exploring, researching and investigating in order to find the answers to questions either posed by fellow students or by teachers. During these learning experiences, students are able to share their knowledge with each other and practice social interactions.
Our JK teachers believe that it is important to expose children to a wide variety of educational materials and activities that encourage self-expression, communication and problem solving. The teachers enjoy listening closely to the students in order to derive a curriculum that reflects their personal interests. The teachers create an environment that allows for easy exploration of various interests. They believe that respectful, caring bonds with students and their families contribute to the students' confidence and well-being. They also believe that all students can learn, achieve and succeed.