After School Programs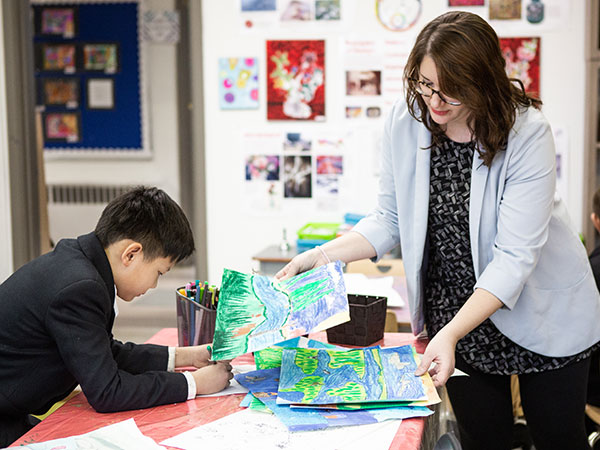 We offer numerous after school programs, including ballet, basketball, Lego robotics, public speaking, debate and Mandarin class. Unfortunately, this year due to Covid-19 we have cancelled all face to face afterschool programs. We can only offer an online Mandarin class at this time. The schedule below is a sample from our previous school year. For the 2020-2021 school year, only the online Mandarin program (listed in red font) is available for registration.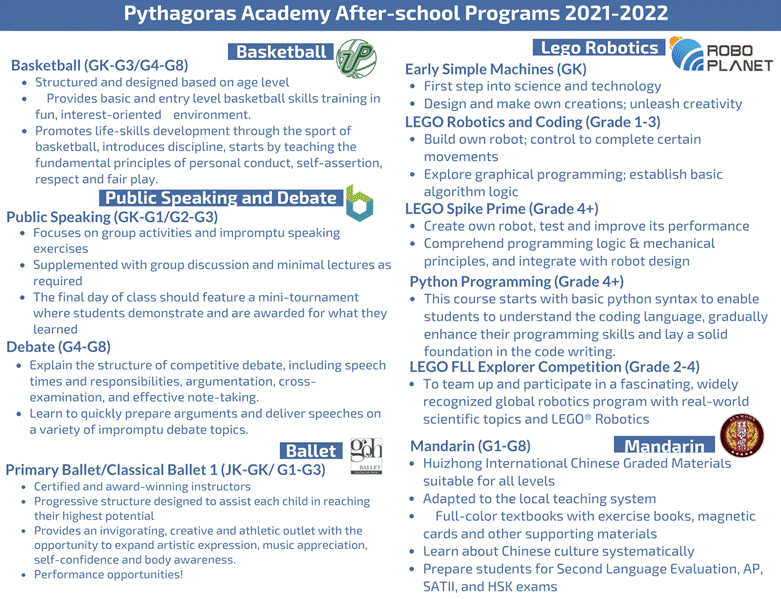 Sign Up
The registration starts at 10 am on July 26th, 2021.
Information about the Programs:
Please click the links to know more details about the programs' information.
FLL Jr. LEGO Team Explorer Competition for grade 2 to 4 students
RobotPlanet and PA are teaming up to participate in a fascinating, widely recognized global robotics program with real-world scientific topics and LEGO® Robotics. There will be a tournament event on a Saturday at the end of January, 2022 in BC. (Date to be announced in September).Two to four students can form a team with one coach to participate in this competition. If the team qualifies for the World Championship at Houston, there will be training between February to April and coding programs will be provided after the championship from May to June 2022. If the team is not qualified for the World Championship, the LEGO Robotics and Coding program will be provided after the tournament (from February to June 2022).