Found in 2013, Pythagoras Academy has introduced cross-curricular education since inception. The school is promoting " Classical Education for the Modern Mind". The so-called classical education is to allow students to acquire knowledge with no distinct boundary for each subject. This is the concept of the classical Renaissance education. We emphasize the connections between language arts and social sciences. Math and science. Music, fine arts, performing arts and language arts. This approach not only increases students' interest in learning, but it also guides students' thinking process to analyze the various types of problems they face. This approach strengthens and encourages creativity, and it will play a very positive role in their life-long learning.
After 5 years of implementation at Pythagoras Academy, students who have been taught in the cross-curricular approach tend to be more daring to challenge. They can innovate with more in depth thoughts and expressive skills. This has become a clear advantage of students at this school.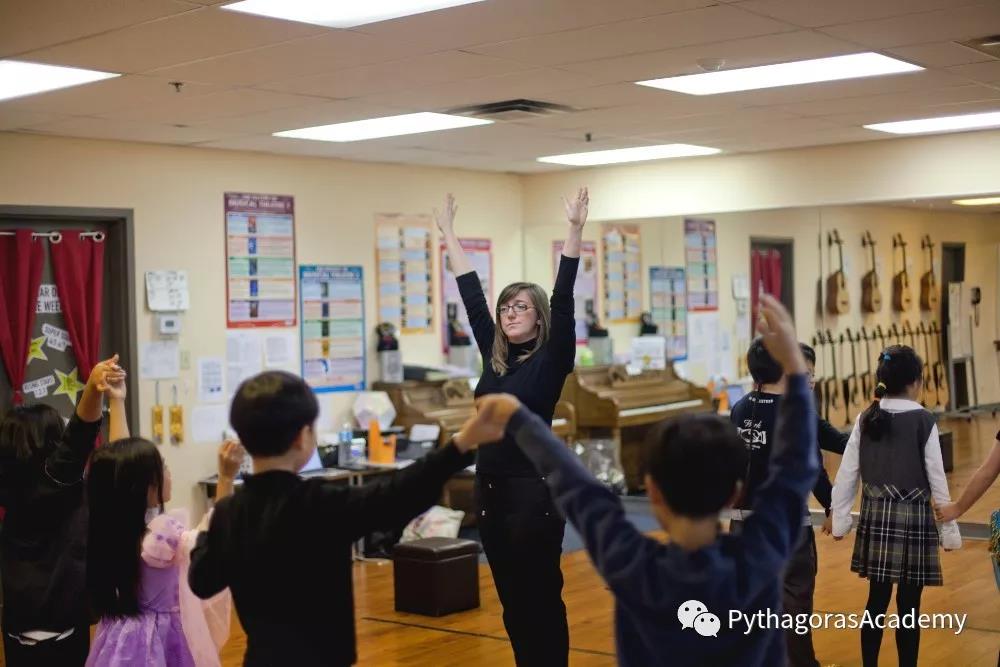 Technology has advanced exponentially in the past fifty years. Computers and internet have changed all our lives. We are now moving towards an era of artificial intelligence. The education world, however, has not been keeping up with this radically new era. It still continues using methods that started in the era of the industrial revolution. Distinct-subject learning is to shape students into professional, rational and obedient operators. During the Renaissance, geniuses with great creativity were abound with talents that cross numerous disciplines. This ability is needed now to adapt to the upcoming artificial intelligence era. Soon, the world will no longer need human beings to be professional operators. People must possess creativity that robots don't. Modern education should not only teach knowledge, but it should also focus on training students to analyze and deal with the gamut of subjects encountered in real life. Education should cultivate creativity through training of thinking skills. When disciplinary boundaries are blurred, knowledge becomes more practical. And students become freer to apply what they understand to all fields so that they can utilize their creativity and thinking process. This is why it is important to promote cross-curricular learning this day and age.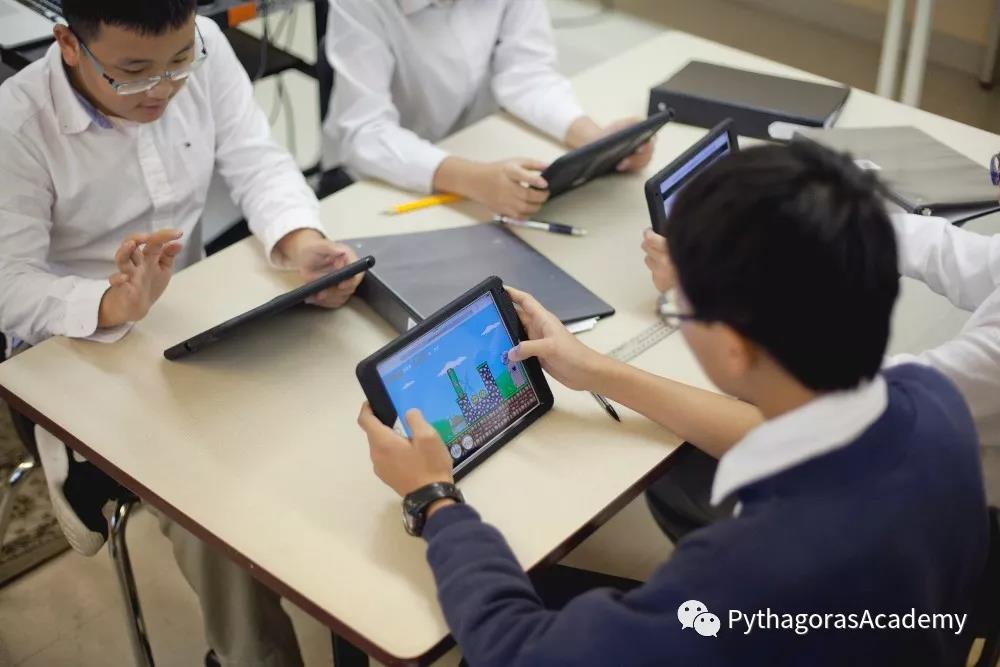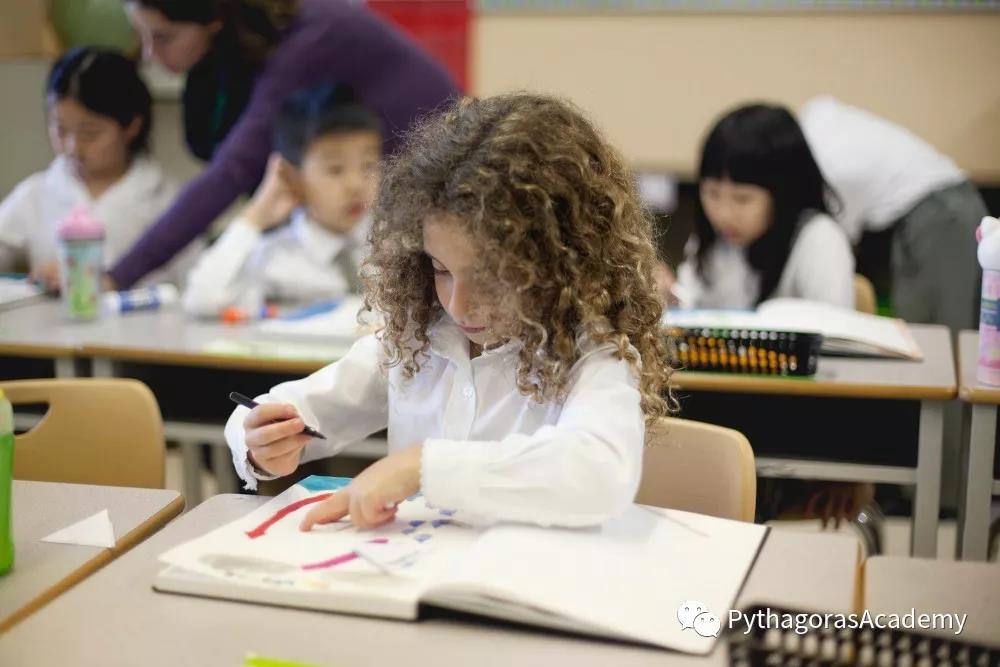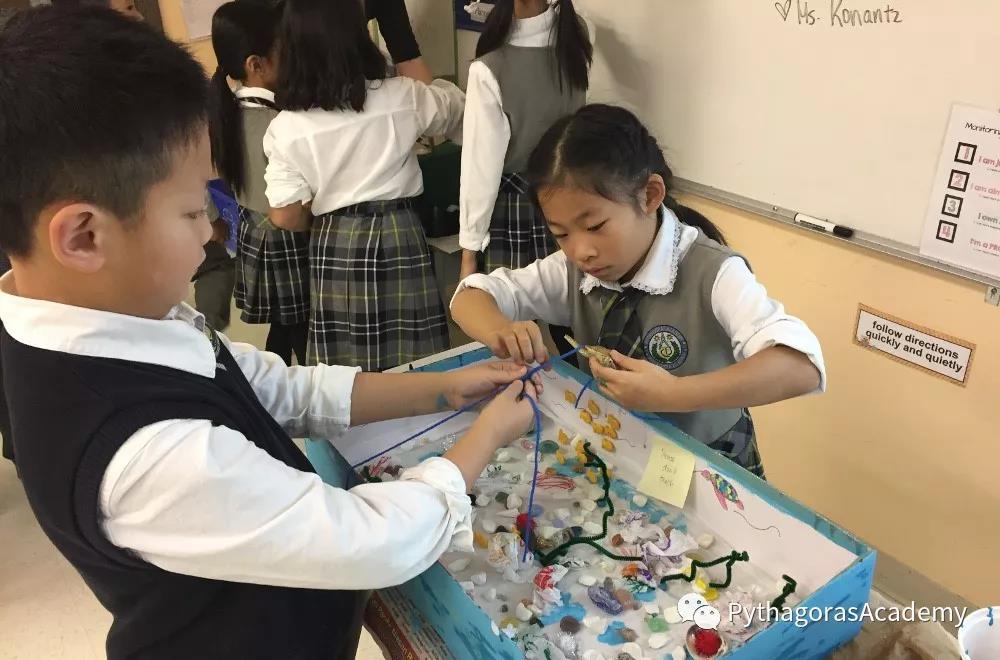 Although many prominent international research institutions are urging education reform, it is a challenge to promote an interdisciplinary education system at this stage. The biggest obstacle is training and guidance of teachers. At Pythagoras Academy, interdisciplinary instruction is guaranteed for vocational training of our teachers. We provide supporting resources, adequate preparation and exchange of lessons.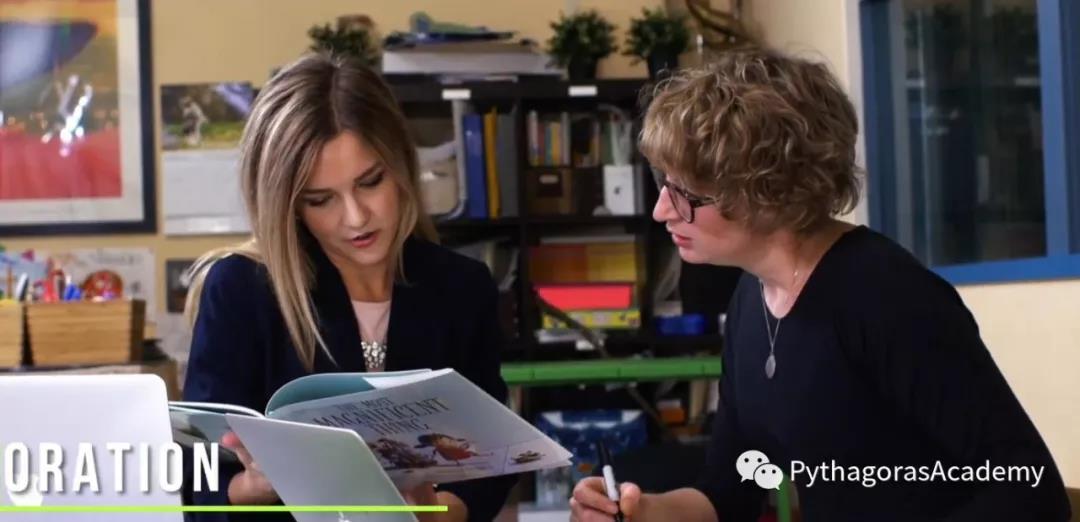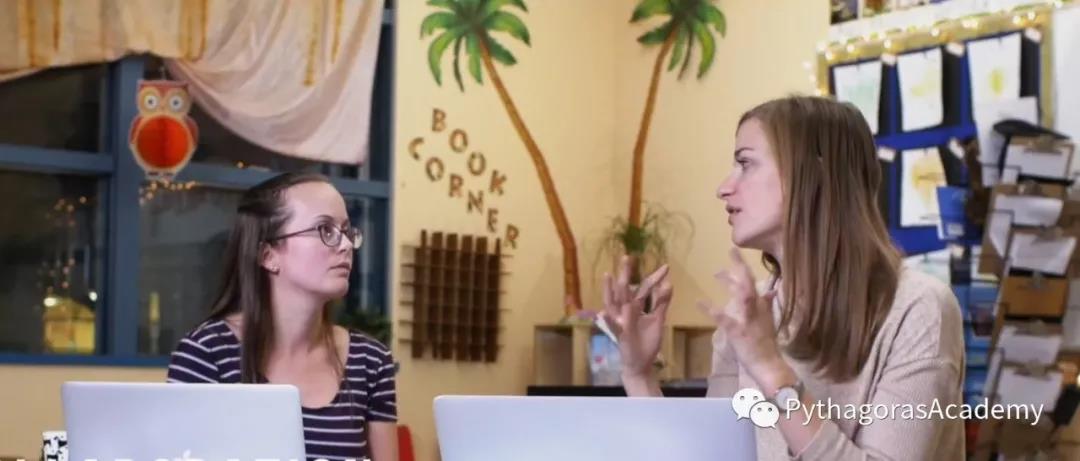 Pythagoras Academy currently offers about 200 spaces in kindergarten to grade 7. With the support and appreciation from parents and accrediting body, the school has grown rapidly in just a few years. Preparation is under way to construct a new school campus that will open in 2022 with a capacity of over 900 students from kindergarten to grade 12.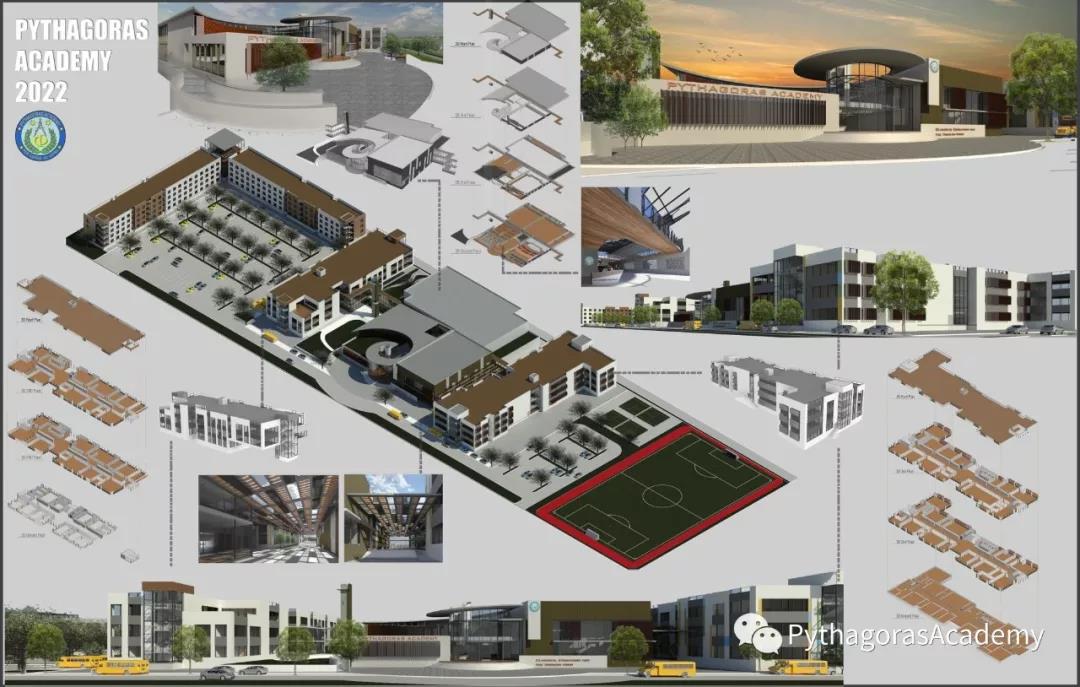 This future campus will be built on a 10-acre property that is located on No 5 Road north of Williams Road in Richmond. In addition to a variety of uniquely designed classrooms that are suitable for interdisciplinary education, the new campus will also feature a 500-seat performance arts theater, a regulation size soccer field, tennis courts, jogging track, two gymnasiums, a multi-purpose library, kitchen, cafeteria and student dormitory.
On March 1, Pythagoras Academy is launching Seesaw digital portfolios across the elementary school, kindergarten to grade 7, to parents. Later this school year, Seesaw will be open to junior kindergarten families as well.

Seesaw is a student-driven digital portfolio. Teachers can empower students to create, reflect, share, and collaborate. Students "show what they know" using photos, videos, drawings, text, PDFs, and links. Seesaw is a simple way for teachers and students to record and share what's happening in the classroom.
Student posts are teacher-approved and showcase the creative projects they've been working on in the classroom. This could include photos, artwork, videos, activities, notes, projects they've created in other apps, and more.
Seesaw helps capture the learning process, not just the end result.  Students can use Seesaw's built-in audio recording, drawing and caption tools to reflect on what they've learned or explain how they got their answer.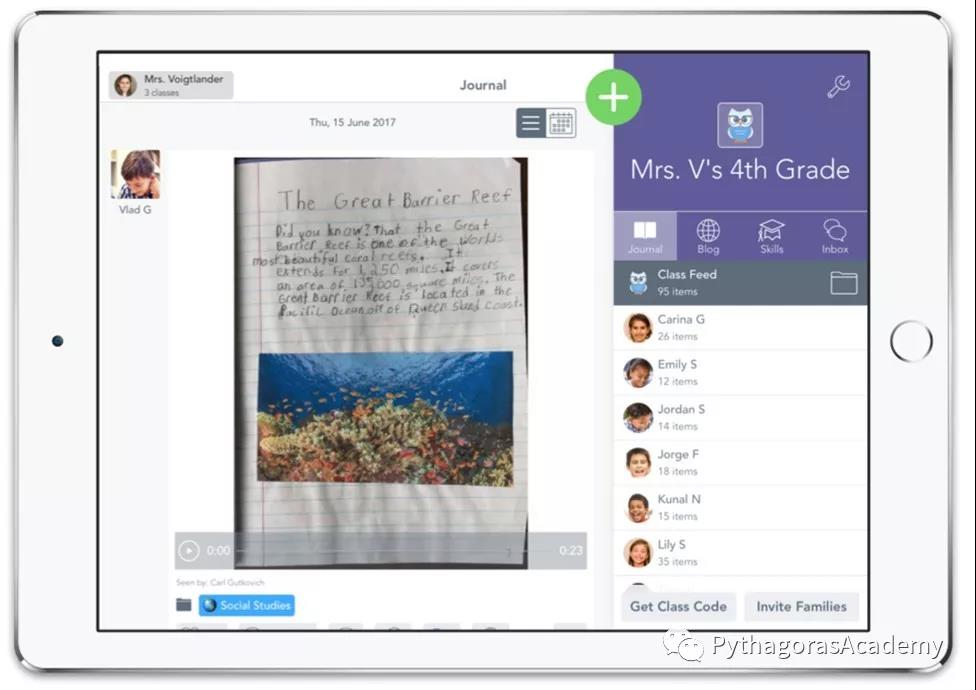 Seesaw gives students a place to document their learning, be creative and learn how to use technology. Each student gets their own journal and will add things to it, like photos, videos, drawings, or notes. Seesaw gives students an authentic audience of their parents, encouraging better work and real feedback.
Families can connect to their student's portfolio through the Seesaw for Families app. When there are new Seesaw posts, families can be notified via app notification, email or SMS.Parents are only notified about their own child's work, and all data is safe and secure.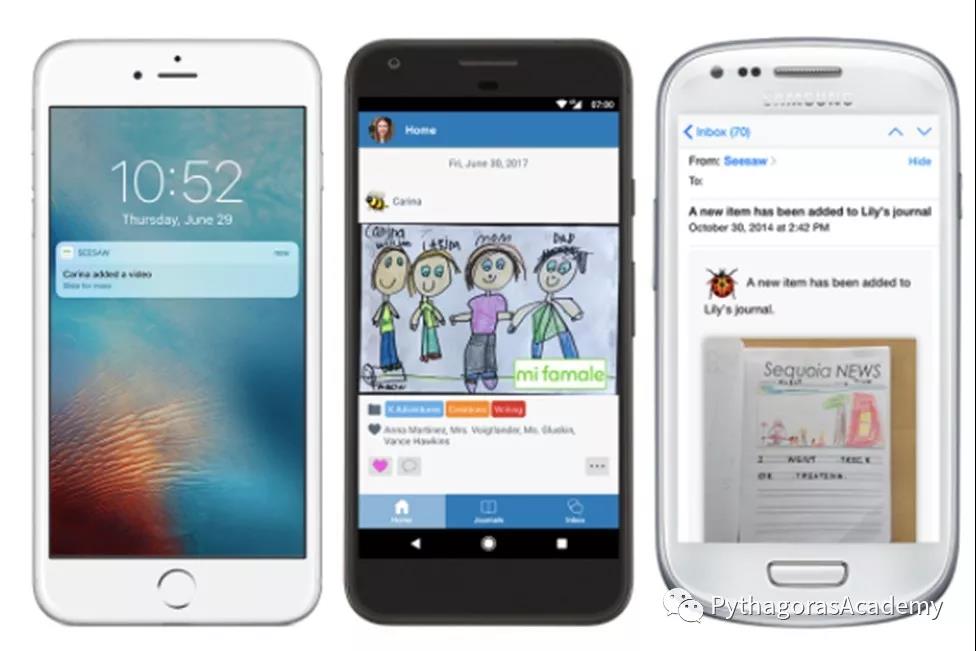 Ms.Smith's grade three class has been piloting the Seesaw app in their classroom since September. These students explored the options available with Seesaw to display their work, and their families are able to watch as their learning grows and develops. Feedback from these class parents has been very positive.
Abigail's mother, Svetlana Bortnik said, We have an opportunity to watch the videos and pictures together with her after school, discuss the activity, give her our constructive feedback, and ask for her reflection. All of this reinforces her academic progress and gives us (parents) an opportunity to be a natural part of it. In addition, this app provides an excellent way of communication with the teacher, which is essential for successful learning.
Emma's mother, Sandra Lee said, I enjoy having the Seesaw appas it gives me a glimpse of my Emma's activities and progress at school. Knowing what she is doing helps keep me on the same page so that I can ask her questions about it at home.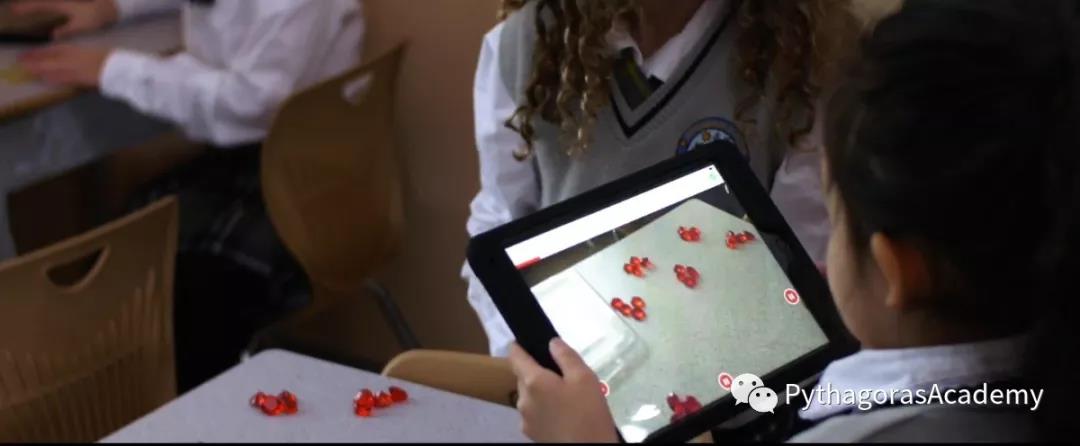 We look forward to seeing the positive impact of Seesaw across our school. There will be an information session for parents on Monday February 26th at 8:45 am and again at 3:45 pm. Parents are encouraged to attend one of these sessions to learn more about this learning tool.