Join Our kindergarten Admission Webinar on Nov. 16, 7pm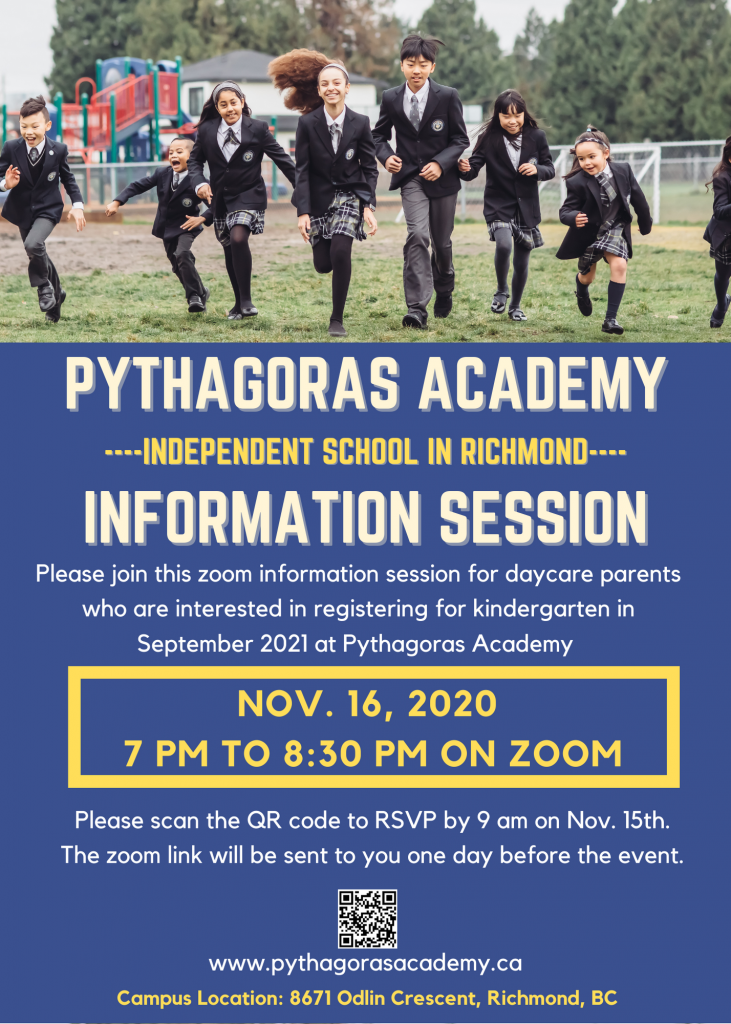 Pythagoras Academy will conduct an information session for the community on November 16th at 7 pm via Zoom. This session is geared towards parents who are interested in registering their child for kindergarten in September 2021 at Pythagoras Academy. Pythagoras Academy, in Richmond, B.C. is a non-religious, co-educational independent school certified by the Ministry of Education. Please RSVP by 9 am on November 15th if you would like to attend the information session. https://forms.gle/6bWM7u1Ms2oHdz3c7
The Zoom link will be sent to you one day before the event, on November 15th.
This information session will guide you through the admissions process, and the curriculum for Kindergarten and above students. You will also get a chance to communicate with the Head of School at Pythagoras Academy, Mr. Bouchard.
We look forward to hearing from you soon!
You are also welcome to check out our school website at www.pythagorasacademy.ca or call us at 604-370-0199 between 9 am to 4 pm on business days.
Warm regards,
Administration
Pythagoras Academy