Future Campus of Pythagoras Academy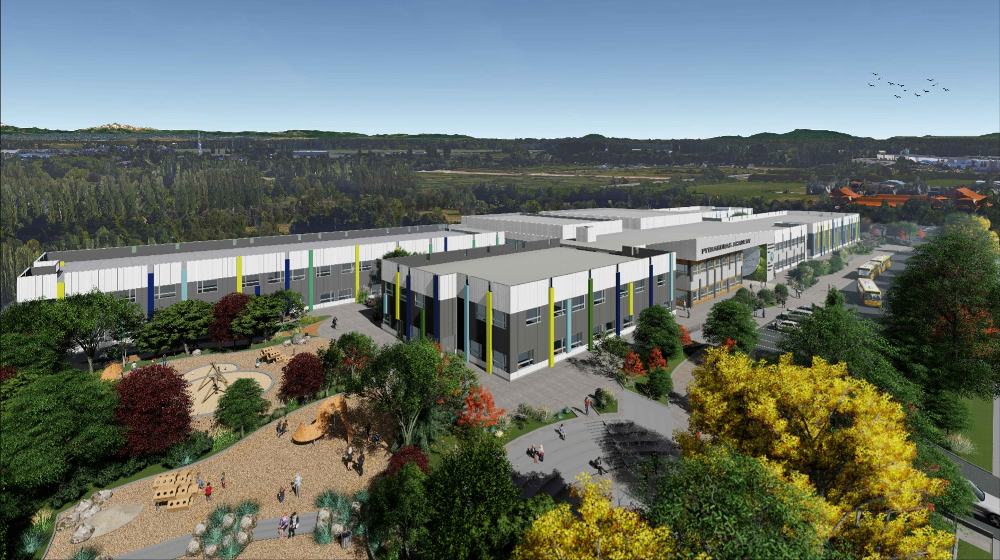 The new 10-acre campus of Pythagoras Academy is on No. 5 Road between Williams Road and King Road in Richmond. It's easily accessible by bus, highway 99 or local roads. It is about a 10 minute drive southeast of our current Odlin campus location.
The new facilities will accommodate approximately 1,000 students from junior kindergarten to grade 12 with a full range of teaching and event facilities. The new school building contains a lot of common-use learning space, a large gymnasium with a sliding divider wall, a 400-seat, state-of-the-art performance theatre, a commercial kitchen, a 500-seat cafeteria, an artificial turf, full size outdoor soccer field, three tennis courts, basketball courts, running track, a cozy, outdoor performance venue, children's play areas, a covered outdoor activity area, plus more.
The cost of the land, its development, facility construction and fitting out is estimated to be $106 million which will be funded by the founders' team, investors and bank loans. Parents will be informed of progress of permitting at the City of Richmond and Agricultural Land Commission. The project is currently on schedule to be delivered and ready for the September term of 2022.