Our teachers are experienced, dedicated, and passionate educators. They are determined to help each student reach their academic potential while building a life-long love of learning. The teachers work together to ensure continuity throughout the curriculum from Junior Kindergarten through Grade Seven.
At Pythagoras Academy the teachers and management staff work in partnership with both parents and students to create a school environment that is comfortable and welcoming for everyone. We strive to create strong relationships and open dialogue with parents, as we believe that they are crucial to a child's progress and success.
Additionally, teachers provide a solid foundation for enhancing students' learning through well-developed, inspiring educational programs tailored to each child's interests, skills, and needs. Teachers work to encourage students to develop friendships and positive attitudes while promoting independence. On a daily basis, teachers look forward to both learning from their students, and to being inspired by them in return.
What you can expect from Pythagoras Academy Teachers:
Hard work, discipline, and an extraordinary work ethic
Passion for teaching, profound knowledge of one's teaching subjects, and extensive professional experience
Fine Arts instructors that are masters in their own field
Nurturing and warm individuals who seek to truly connect with one another and with their students, and who care profoundly not only for their students' academic success, but also for their overall well-being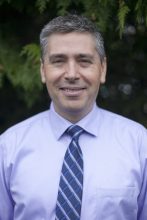 Michael holds a Master's Degree in Educational Leadership from the University of Victoria. Michael's teaching experience ranges from three year olds through to the university level. He has over twenty years of teaching experience in the public and independent school systems. As a principal, he has a decade of experience leading innovative schools in concept-based and arts-infused learning. He believes that all students have great potential for academic, social, and creative learning.
Michael attributes his success to the collaborative partnerships he builds with teachers, parents and students. When learning communities come together to support students, Michael believes, the sky is the limit.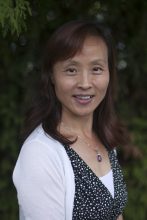 Director of Early Learning
Prior to relocating Meng's family to a new country she was a senior educator and an administrator. She has over twenty years of teaching experience after she graduated from Tianjin University. She is completing a Bachelor of Education at Capilano University, and is going to get a Master of Education at UBC. The journey as an Early Childhood Educator began when she started a position with the Vancouver School Board; her experiences brought her joy which motivated her to complete the International Montessori Teaching Diploma, Early Childhood Education Certificate, Special Needs Certificate and Infant and Toddler Certificate. She has been teaching at Pythagoras Academy for four years and she enjoys spending time with children and watching them grow.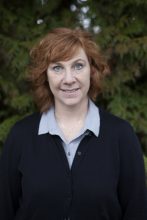 Mrs. Dall has dedicated her teaching career to inspiring in young learners a joy and passion for learning.  During her more than 20 years of teaching experience, Mrs. Dall has taught children from Kindergarten to Grade 7 in both public and independent schools in the lower mainland.  Having recently returned from teaching young adults in Germany, and exploring Europe, she is excited to be sharing her love of teaching with the students at Pythagoras Academy.
When she's not teaching, Mrs. Dall enjoys spending time with her family and walking her three dogs by the Fraser River.  She also loves to paint with acrylics, garden and draw and quilt. She teaches and plays the piano, volunteers with youth ballet, and also sings in a choir.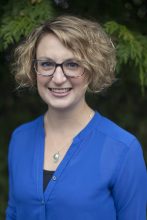 Ms. Carr is originally from Manchester, England and completed a Bachelor of Education in Primary Education with specialisms in science and physical education at The University of Bedfordshire.  She taught at the primary level for four years in the UK before moving to Vancouver in November 2012.  She joined Pythagoras Academy in January 2013 where she spent two years as the junior kindergarten coordinator before joining the elementary team as team lead.
She strives to create an exciting and inspiring learning environment which celebrates individuality. In her spare time she particularly enjoys the outdoor lifestyle that Vancouver offers and is a keen horseback rider and skier.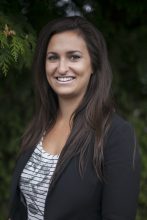 Mrs. Nowicki completed her Bachelor of Education at the University of Victoria, specializing in Elementary and Art Education. Mrs. Nowicki has always had a passion to teach, coaching gymnastics with certification from the National Coaching Certification Program, leading and coordinating summer camps for youth at risk, tutoring adult and child English language learners, as well as volunteering as a "Big Sister" for the Big Brothers Big Sisters organization.
Originally from the Cowichan Valley, Mrs. Nowicki moved to Vancouver in 2014 and began teaching at Pythagoras Academy in January 2015. Mrs. Nowicki strives to build strong relationships with her students and foster a safe, inclusive learning environment.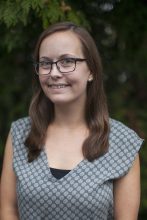 Mrs. Barry believes a teacher is responsible for guiding each student to reach his or her potential in all areas. Her goal is to inspire a lifelong love of learning in all students. She received a Bachelor of Elementary Education from the University of Victoria. Mrs. Barry has taught at Pythagoras Academy since September 2013 in a variety of grade levels. She was born in South Africa and moved to North Vancouver when she was five years old.
When she's not teaching, Mrs. Barry enjoys reading, traveling, and exploring the beauty of North Vancouver with her friends and family. With her training and previous teaching experience, Mrs. Barry hopes to challenge and encourage the students at Pythagoras Academy.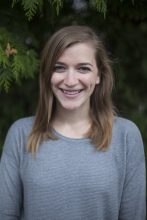 Janis graduated from the University of Winnipeg with a Bachelor of Arts (French major) as well as a Bachelor of Education (Integrated Program, K-8). After graduation, Janis spent three years teaching grade 2 and grade 3 at an international school in South Korea. She loves to travel, cook, and read. Janis is very excited to be teaching grade 2 again and is looking forward to the year ahead!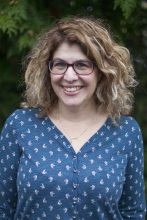 Mrs. Powell brings over 25 years of classroom experience, leadership and the love of children and teaching. Originally from Winnipeg, she has lived and taught in international schools in Cyprus, China and Malaysia, and has also taught in independent schools in BC throughout her teaching career. Mrs. Powell is now a homeroom teacher and team leader at Pythagoras Academy.
With an extensive background in literacy, she also works within the school library and coaches the staff on assessment and instructional strategies. Mrs. Powell models effective leadership and provides challenging and engaging learning opportunities for her students.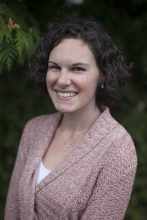 Grade Four and Five Teacher
Originally from Australia, Ms. Proverbs completed her Bachelor of Primary Education in Melbourne, Australia. After teaching at a Primary Years International Baccalaureate school in Melbourne, she took her knowledge to England where she spent two years teaching in London and Brighton. She has traveled through many countries and enjoys learning about each country's customs and culture.
Mrs. Proverbs is passionate about creating authentic, engaging and hands-on tasks for students to develop their inquiring mind and foster skills for life-long learning.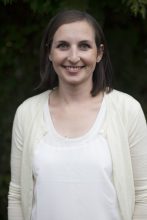 Grade Six and Seven Teacher
While completing her Undergraduate Degree in Geography and Sociology at UBC, Mrs. Wells worked as a lifeguard and swimming instructor, and discovered her passion for teaching. She returned to UBC in 2009 to complete her Bachelor of Education. She spent her first two years of teaching in the incredible city of London. Mrs. Wells returned to Vancouver to teach in an Independent School in August of 2012, and joined Pythagoras Academy in September of 2013. 
She brings a wide range of experience teaching various subjects and grade levels, and is looking forward to continuing to encourage students develop a love of learning at Pythagoras Academy.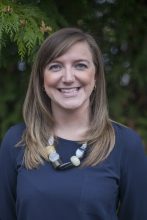 Musical Theatre Specialist
Originally from the UK, Miss Swords  gained her Bachelors Degree in Music at the University of Liverpool in the UK, before obtaining her PGCE and qualifying as a Secondary Music teacher in 2011. She also has her Masters in Education. She is the founder of 'Swords Stage School' and an experienced director of seven whole school musical theatre productions including 'Oliver', 'Aladdin', 'Les Miserables' and 'West Side Story'.
With her passion for teaching and skills gained at various international teaching opportunities, Miss Swords hopes to promote performance opportunities and confidence building here at Pythagoras Academy, whilst ensuring each student has fun as they learn.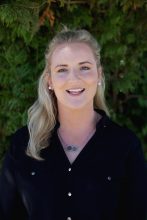 Ms. Hackett graduated with a B.ed in physical education and mathematics from University College Cork, Ireland in 2014. She has spent the last three years teaching in her home country of Ireland. She was head of the physical education department, a member of the curriculum review committee and numeracy link teacher in her previous school. Ms. Hackett promotes discovery and challenging learning amongst her students who she keeps engaged and active throughout her PE classes. She creates a safe learning environment for every type of learner where they can create a life-long positive attitude towards physical activity.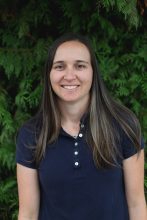 She is originally from Australia, Ms. Leanne graduated from Avondale College of Higher Education in Lake Macquarie, NSW, with a bachelor of Primary Education in 2012. She taught Pre-Primary and Kindergarten in Perth, for 3years and was a TOC in Perth for 6months before travelling across Australia and moving to Canada with her Canadian husband. She enjoy creating hands on learning experiences for students where they can explore and learn through their experiences. She enjoy the outdoors, camping, hiking, waterskiing, snowboarding and fishing.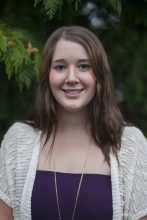 Ms. Isherwood graduated with Honorable Distinction from Emily Carr University of Art and Design with a Bachelors of Visual Arts, and was the recipient of the Mary Plumb Blade Award upon graduation. Following this, she graduated with Honors from Simon Fraser University with a Bachelors of Education. She shows compassion and empathy towards all of her students, and respects individual differences by understanding and accommodating different learning styles. 
As an art teacher her goal is to empower students to have the confidence to think creatively, to strive for learning greater skills, and to have an awareness of global responsibility.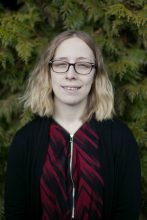 Grade 6/7 Math and Science Teacher & IT Teacher
Originally from Newfoundland, Ms. Pynn graduated from Memorial University of Newfoundland in 2015 with a Bachelors of Arts with focus areas in History and Mathematics. Immediately upon graduation, she enrolled in Memorial University's Bachelor of Education program where she specialized in Mathematics and Social Studies based education.
Once her education was completed, Ms. Pynn moved to Calgary, Alberta and spent the year as a private tutor before settling in Coquitlam, BC this past summer.
She is excited for the new opportunity to share her knowledge and get to know the students while teaching in at Pythagoras Academy.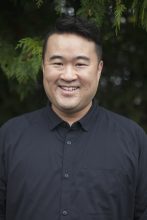 Success Centre and ELL Teacher specialist
Raymond Mah was born and raised in Vancouver, and received his Bachelor of Education at UBC specializing in teaching English language learners. He is a certified ESL teacher who has elementary school qualifications. Prior to receiving his teaching certificate, he obtained his TESL certificate and taught English at private colleges and academies in Japan, South Korea, and in Vancouver for over six years.
In addition, he moved back home to Vancouver after spending the past three years teaching the B.C. curriculum at a B.C. certified offshore school in South Korea. During his free time, he enjoys playing ball hockey and going cycling on the weekends. Raymond is very excited to be a part of the Pythagoras Academy community.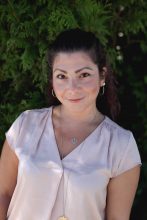 Ms. Laura Masi has been teaching in the public and independent school systems of Vancouver and Calgary for eight years. She completed her Bachelor of Fine Arts and Bachelor of Education at the University of British Columbia, along with a Masters in Contemporary Art at the National College of Art and Design in Dublin, Ireland. 
Ms. Masi has had the opportunity to occupy various teaching and educational positions in her career thus far, which includes IB art specialist, primary classroom teacher and international student programs co-ordinator. She carries with her the teaching philosophy of holistic learning, cross-curricular education, mindfulness and fostering global citizenship.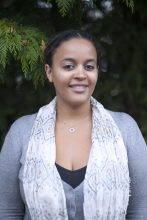 Anne Ndofunsu completed her Bachelor's Degree in applied languages at the University of Tours in  France in 2008. She then went on to the university of Orléans to complete her Master's degree in early childhood and Elementary education in 2012. It has been Anne's long standing goal to work with children as she believes being a teacher is the most rewarding of vocations. After various teaching experiences in France Anne wanted to experience teaching abroad and because of its rich multicultural diversity, was drawn to Canada.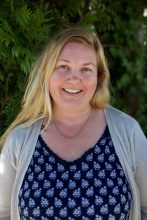 Corinne Welk has obtained her Bachelor of Music Performance with Distinction from the University of Victoria and her Bachelor of Education from the University of British Columbia. Corinne has taught music to children for over ten years and has led students, on numerous occasions, in choir competitions and has placed with medals. Corinne has had both Orff and Kodaly professional training and incorporates both of these pedagogies along with others throughout her lessons.
Corinne has performed with the Okanagan Symphony Orchestra on numerous of occasions over the course of her career and has studied piano as a soloist, accompanist and as a duo performer at the Royal Conservatory of Music and at the University of Toronto. Corinne received a scholarship and spent a long term residency at the Banff Centre for the Arts for one year and studied under the tutelage of world renowned artists.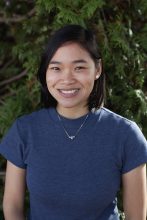 Cherish was born in Alberta, Canada, but grew up and received her education in the Philippines.  She earned her Bachelor of Elementary Education, major in Special Education (cum laude), at the University of Santo Tomas. As a believer that every person has innate goodness and strengths, she patiently nurtures each student's potentials to the fullest of her capabilities. 
On days when she is not in the classroom, she spends her time volunteering for advocacy organizations, playing soccer, surfing, and hiking. Now that she is back in Canada, Ms. Cherish is very eager to help students and colleagues at Pythagoras Academy!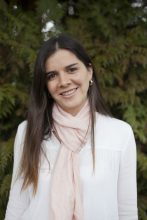 Mrs. Valentino is originally from Lima, Peru and completed a Bachelor of primary education. She taught Kindergarten and Primary level in Peru, for nine years before moving to Vancouver with her family. She is excited for the new opportunity to teach  at Pythagoras Academy. 
When she's not teaching Mrs. Valentino enjoys spending time with her family, making handcrafts, baking and playing tennis.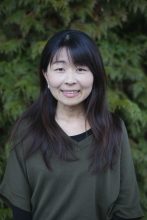 Ms. 
Kiki
 had a two-year-experience of volunteering at a group house for children in Japan when she was a university student. 
It was during that time that she realized working with children was one of the most rewording professions in the world.
After completing her Bachelor of Arts degree and working at an insurance company for several years, Ms. 
Kiki
 decided to pursue her dream and became a certified early childhood educator in Canada. 
She has four years of teaching experience at another education center in Richmond as an ECE and art teacher in its junior kindergarten programs. 
She is passionate about sharing inspiring learning experiences with children. 
She takes joy when she can trigger a  students' curiosity and encourage them to learn. 
She is excited about enhancing students' early learning experiences and contributing to their growth here at Pythagoras Academy.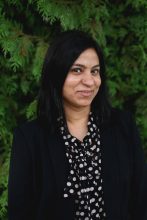 Ms. Bubbli has earned a Masters in French from Delhi University and an Early Childhood education from Langley college. Moreover, she has completed art courses from several pioneering institutions; thus gaining expertise in portraits, relief, inlay, clay sculpture, glass, mosaic and Egyptian art. Ms. Bubbli has an extensive experience as an art teacher teaching various schools at Vancouver school board.
Furthermore, she has utilized her art and French proficiency by teaching at French school in Tsawwassen for six years. She is passionate about travelling, art and bird watching. Ms. Bubbli's goal is to help each student to harness their intrinsic artistic and linguistic potentials which go well-beyond the classroom.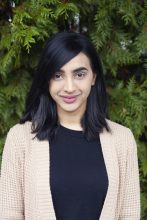 Ms. Ranjita Dhadwal graduated with an Early Childhood Education diploma from Vancouver Community College. She brings over 5 years of teaching experience, specifically with children between the ages of 3-5. Ms. Ranjita has taught in various public and independent school districts within the lower mainland of B.C. and is now a homeroom teacher at Pythagoras Academy in Richmond. 
Ms. Ranjita Dhadwal utilizes a holistic teaching approach in order to facilitate and meet the learning needs of her students. She is passionate about applying her knowledge and skills to help make a difference in the lives of children. She is looking forward to contributing to the success and growth of the students and families of Pythagoras Academy.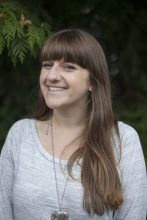 After volunteering at Pythagoras Academy, Ms. Lugrin became inspired to become a teacher and work with children. She has recently graduated from Langara College, where she received her Early Childhood Educator Diploma. Ms. Lugrin is also in the process of completing her Certificate of Fine Arts at Kwantlen Polytechnic University.
She finds inspiration learning alongside children, and is dedicated to creating a learning environment that encourages children to explore their own ideas, and to think creatively. In her spare time, Ms. Lugrin enjoys creating art, hiking, and playing the ukulele. She is excited to share her enthusiasm and joy for learning with children and families here at Pythagoras Academy.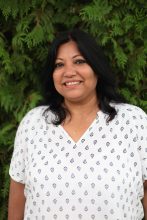 After spending 7 years as an Elementary School Teacher, Ms. Hosne Nuri decided to pursue her interest in Early Childhood Education. Originally from Dhaka, Bangladesh, she completed her Bachelor's Degree in Education and Sociology, followed by a Master's Degree in Sociology. Ms. Hosne has a keen interest in multiculturalism, travelling and working with children. With her extensive background in education and sociology, she loves to work with children and implement educational strategies that allow students to learn at their own pace. After 8 years in the field with a specialization in Infant Toddler and Special Needs Education, Ms. Hosne is now a homeroom teacher at Pythagoras Academy where she gets to pursue her passion as an Early Childhood Educator providing challenging and engaging opportunities for her students.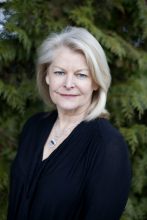 Sharon comes to PA with a wealth of knowledge in Early childhood Education. Originally Sharon began her adult career as a professional actresss after graduating from The American Academy of Dramatic Arts in Los Angeles.  Whilst working with a Shakespeare company in London she began working with young children and soon became interested in the Montessori Pedagogy. Sharon received her St Nicholas Montessori Diploma in London England in 1996. Sharon worked at Thomas's prepatory school in Chelsea, London before returning  Canada in 1997.  She was a Montessori directress for three years in West Vancouver;  and studied her ECE diploma at Capilano University.  In 2003 she opened her own private Montessori school on the west side for over 11 years.  In 2014 she embarked on a teaching sabbatical in Spain for two years where she created Early Childhood programs based on Montessori, inquiry learning and forest school principles. Sharon is a passionate educator who loves to develop a love of learning in each of her students.  In her spare time Sharon enjoys spending time with her daughter Gemma and their dog Buddy and Cat Winnie. She is an avid cyclist, hiker and lover of the outdoors. Sharon enjoys traveling and adventure, along with many cultural pursuits.