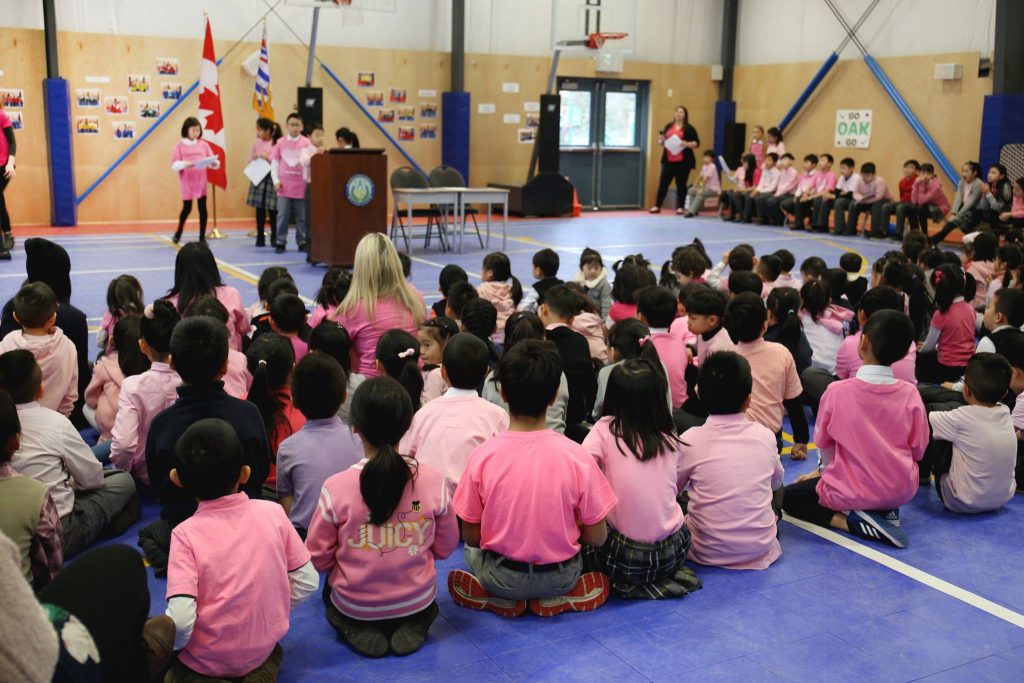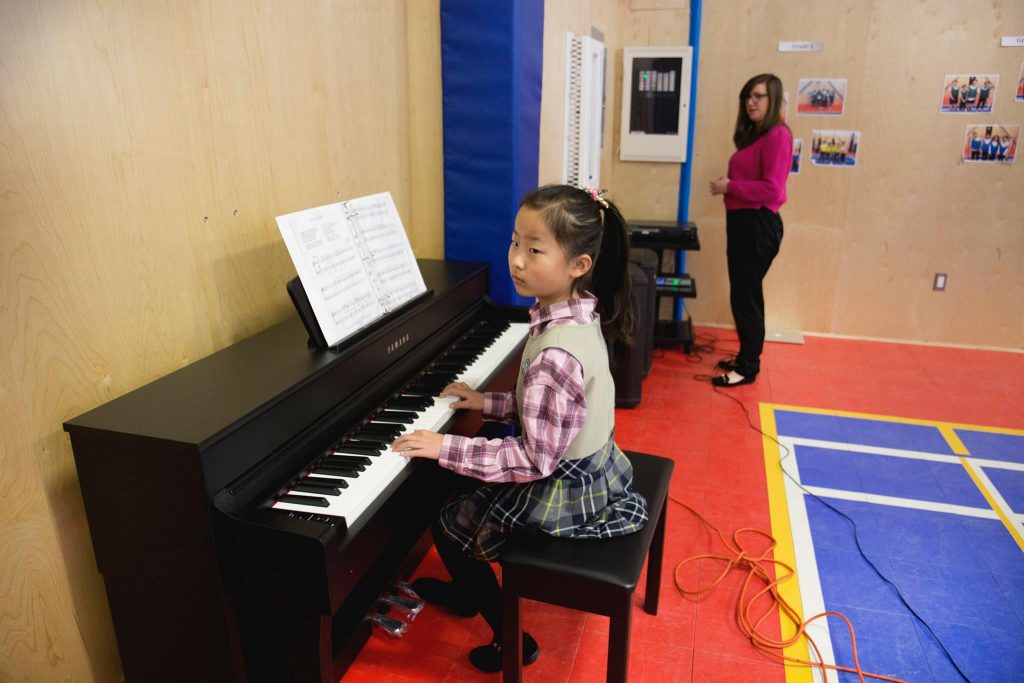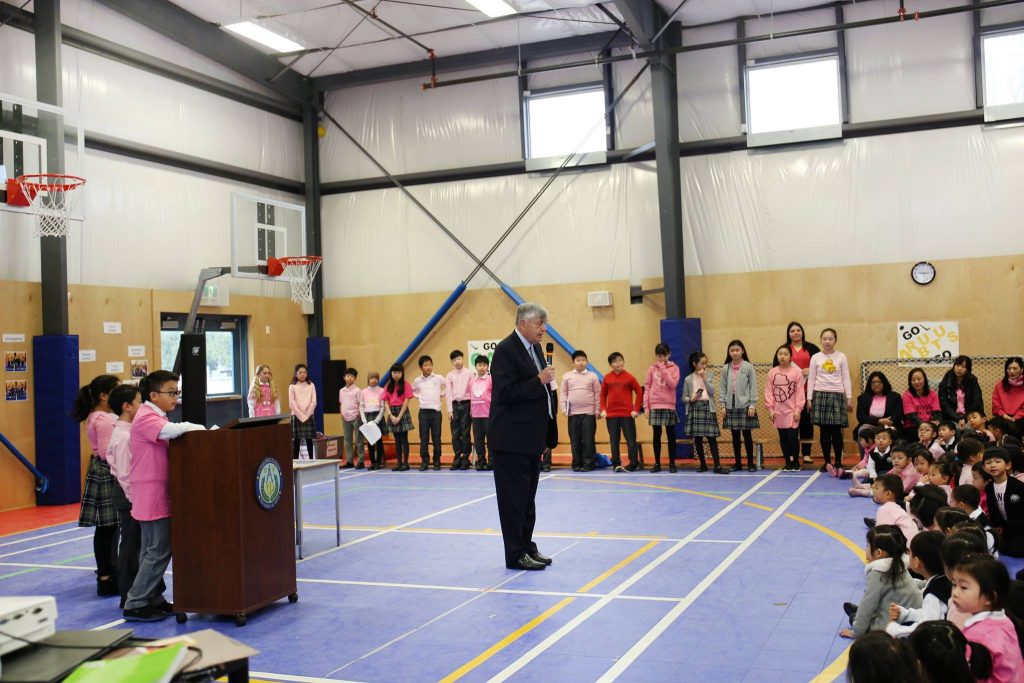 Grade five students hosted an assembly in honour of Pink Shirt Day this Wednesday. Pink shirt day first started in Nova Scotia in 2007 when a young boy was bullied for wearing pink. One of his classmates decided to stand up for him by wearing pink and organizing others to do the same. For the assembly, grade 5 students acted out a variety of scenes to exemplify verbal, physical, social and cyber-bullying. Students provided practical and realistic steps to take if an individual experiences bullying including "stop, walk away and tell an adult", "speak out", "interrupt", and "be a buddy". In these four ways grade 5 students encouraged others to be "Upstanders" rather than bystanders, by standing up to those who are being victimized by bullies.
Pythagoras Academy is excited to announce that, in combination with RoboPlanet and our IT teacher, we will be sending a team of 6 students to Houston, Texas to participate and compete in the FIRST LEGO League Jr. World Festival Expo (FLL Jr.) from April 17th to April 21 in 2019.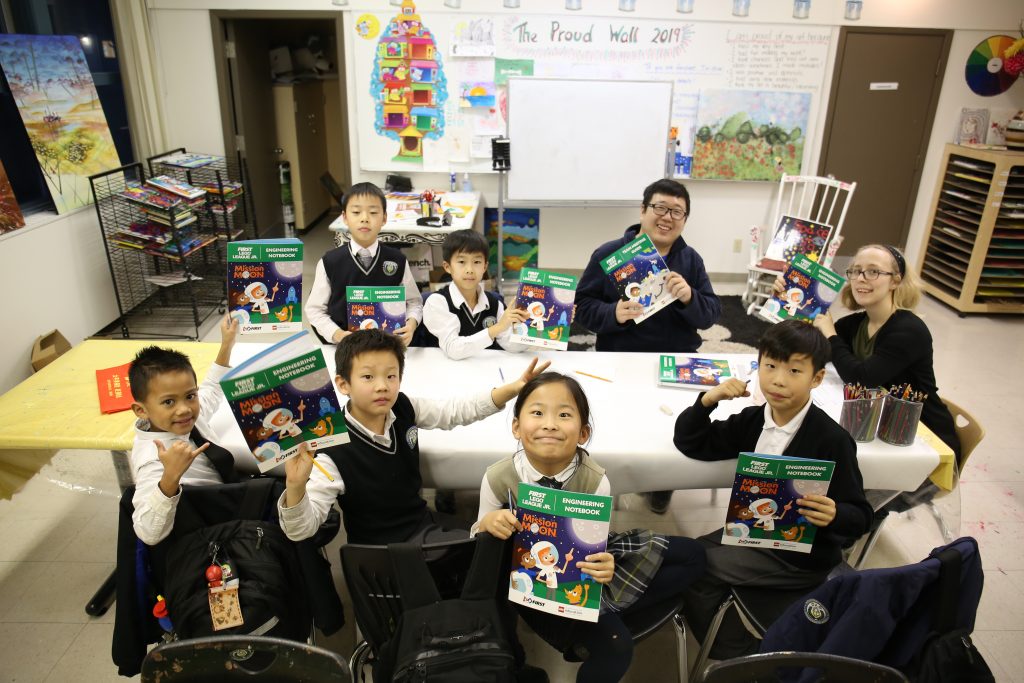 The World Festival Expo is a global celebration of FLL Jr. and the world's largest festival of STEM for students. For the 2019 World Festival Expo, only 60 teams were selected to compete out of 20,000 teams who participated in the FLL Jr. Tournaments held worldwide. Last year, over 30,000 students from 74 countries participated in the event. RoboPlanet performed outstandingly during the local FLL Jr. Tournament last year, and thus was rewarded with this amazing opportunity.

Since September 2018, RoboPlanet has been cooperating with Pythagoras Academy and delivering LEGO Robotics Workshops to the students in our school. Through various workshops, after school programming, and activity blocks, RoboPlanet and our IT teacher, Ms.Pynn, have chosen 6 students to represent our school team in the World Expo. These students are:
Jayden De Guzman
Curtis Liu
Terence Liu
Ethan Yang
Mark Zhang
Megan Zhao
The competition will take place from April 17 – April 21, 2019 in Houston, Texas (USA). Our students are hard at work preparing for this event. Please wish them the best in this exciting endeavour!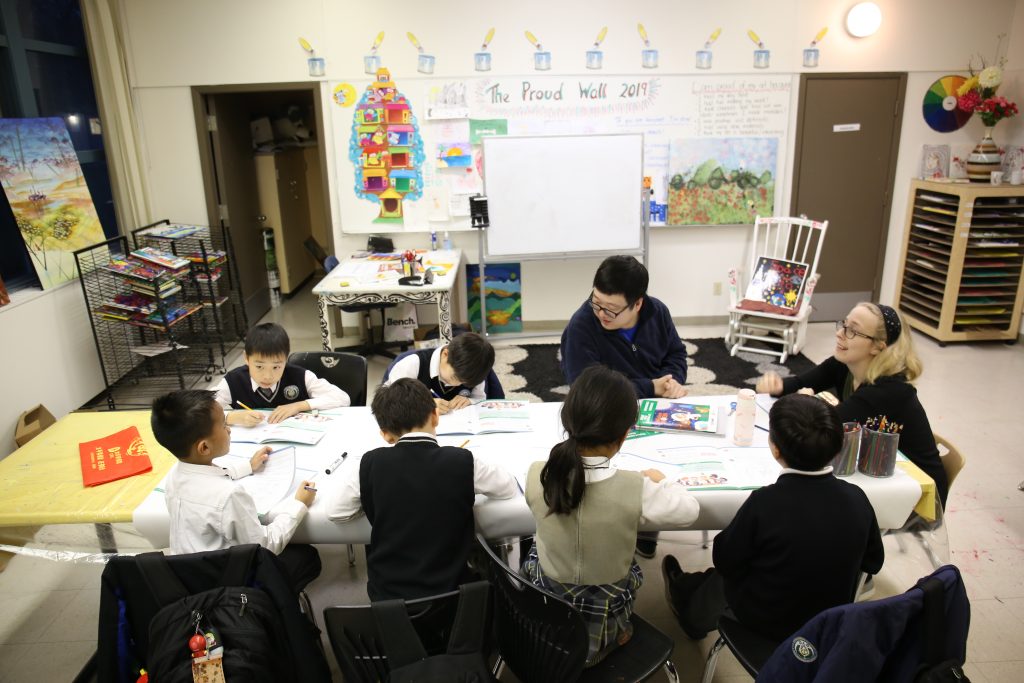 Dear Parents,
Pythagoras Academy is hosting a great debate competition with the BL Debate & Speech Academy, and the BC Forensic League Association on March 2nd and 3rd, 2019. The competition will be held at Pythagoras Academy. If your child is older than grade 2, you are eligible to sign up for the competition! It is a multi-school competition. Your child will compete with other students from other schools.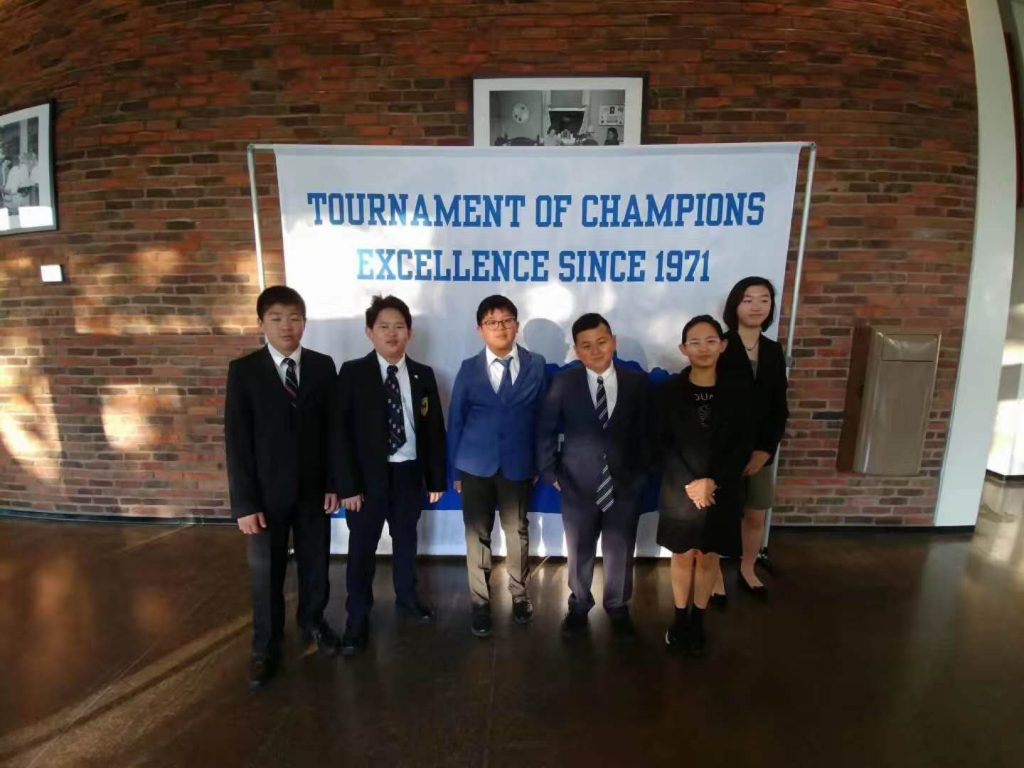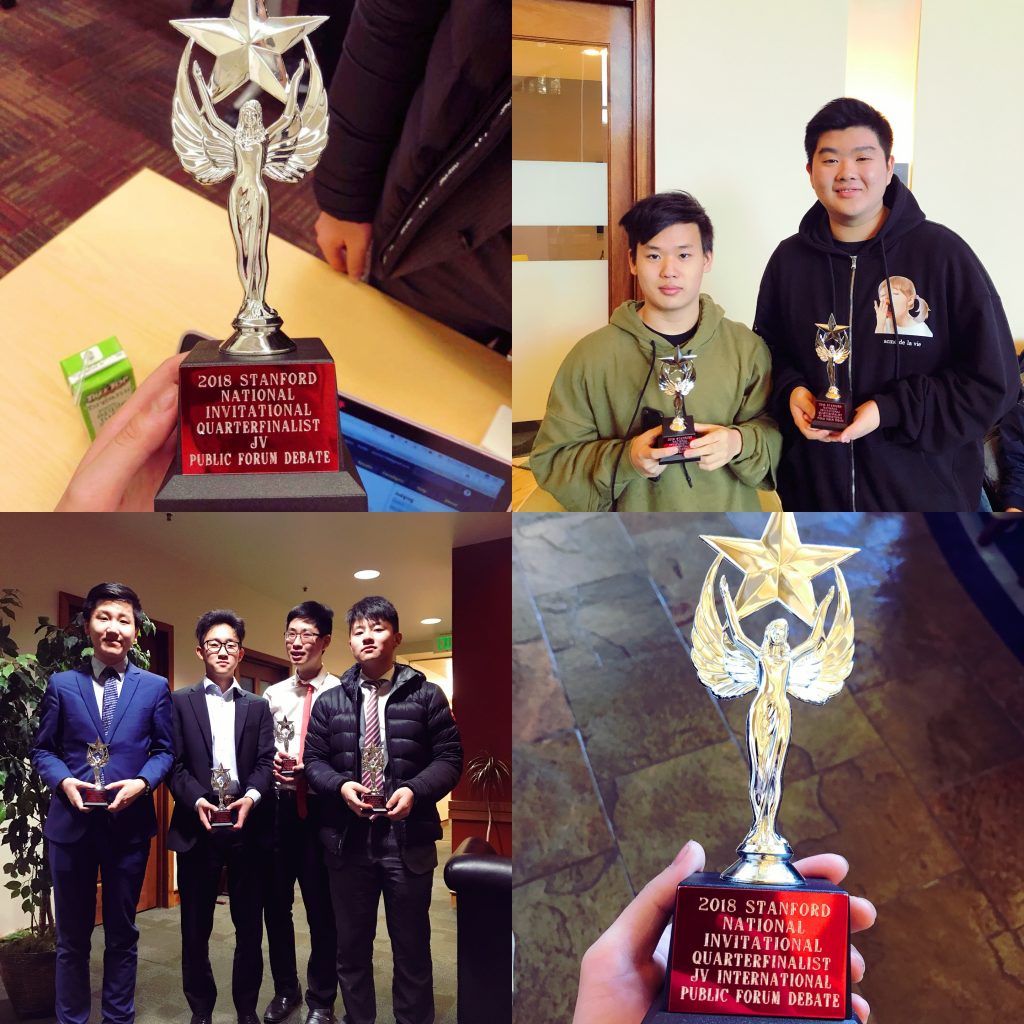 Registration link: https://goo.gl/forms/hNvpFkRaNtE8zX9P2
We will collect $50 dollars per student as a registration fee. Please fill out the application below and pay the fee in the front office by Feb 13th. It is a great chance for your child to practice public speaking skills, and also build confidence.
The arrangement for the competition is below:
【March 2nd, 2019】
Time: 9 am – 5 pm
-Debating competition for Grade 7-9 students
-Debating competition for Grade 10-12 students
【March 3rd, 2019】
Time: 9 am – 5 pm
-Story telling competition for Grade 2-3 students
-Debating competition for Grade 4-6 students
The grade 2 classes went to Sapperton Park in New Westminster for a field trip on Thursday. The students have been learning about forces, specifically "at-a-distance" forces, in science. Students had to find examples of pushes, pulls, gravity, static electricity, things that were magnetic, and friction around the playground. After finding examples in small groups, students enjoyed some play time at this amazing playground!